Publication date
17 November 2020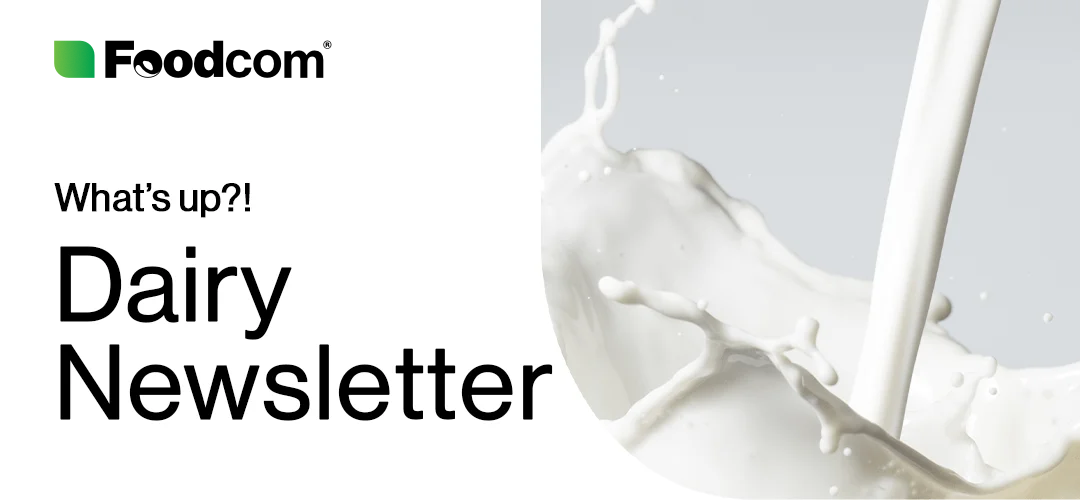 This is our summary of the week 44 on the European dairy market divided into 4 main categories.
POWDERS
SMP holds the lowest levels at 2,10 Euro and is still firm.  Although most of the buyers focus on covering Q1/Q2 2021, we receive further inquiries for 2020. It seems as (thanks to COVID) not everyone has booked his volumes till the end of the year. Many end-users have empty stocks as the situation is unclear and no-one wants to be left with unnecessary problems. The thing is producers don't have the supply either.
SWP stable, thanks to the steady production of cheese. The price is supported by the interest of export destinations. FCMP also keeps its levels – mainly thanks to Asian countries which are repeatedly interested.
CHEESE
There was a significant drop when it comes to Gouda and Edam. The difference between Central and Western Europe can be a big as 2,78-2,90 EUR/Kg. The producers say that they are sold out while at the same time you can buy Gouda/Edam blocks at 2,75-2,80 Euro for Q1. Cheddar prices are rising as producers seasonally put off the production. Mozzarella is a real "shelf-warmer" as you can get freshly produced blocks below 2,60 Euro EXW. It's a real nightmare for the producers… Cagliata's price is higher than Mozzarella's – even as much as 10/20 cents. The interest from southern directions is lower. In Italy, the demand dropped drastically – to the point that their own production is sufficient. The lockdown comes to life on Wednesday and now outlets that are working are retail and export. This brings up the gap between mozzarella in blocks and in balls.
BUTTER
Blockbutter is decreasing, although the new ALDI butter deal was closed 20 Cent higher than the last one. The difference between fresh and frozen butter is tremendous. Lactic butter is sliding down by as much as 10 cents. Fresh butter – both sweet and lactic – depend on the cream, which slightly rebounded by the end of last week. We see stagnation in the industrial size butter blocs. However, we predict that with Christmas production the demand for cubes, and thus the price, will be even higher.
LIQUIDS
The low price levels for cream – which were on the market 2 weeks ago – disappeared. Right now we can see rather stable/increasing prices. In Italy, the cream price was at about 1,63-1,67 EUR/kg. Also, SMC increased and we have to bear in mind that the available volumes are limited and the demand does not seem to stop.