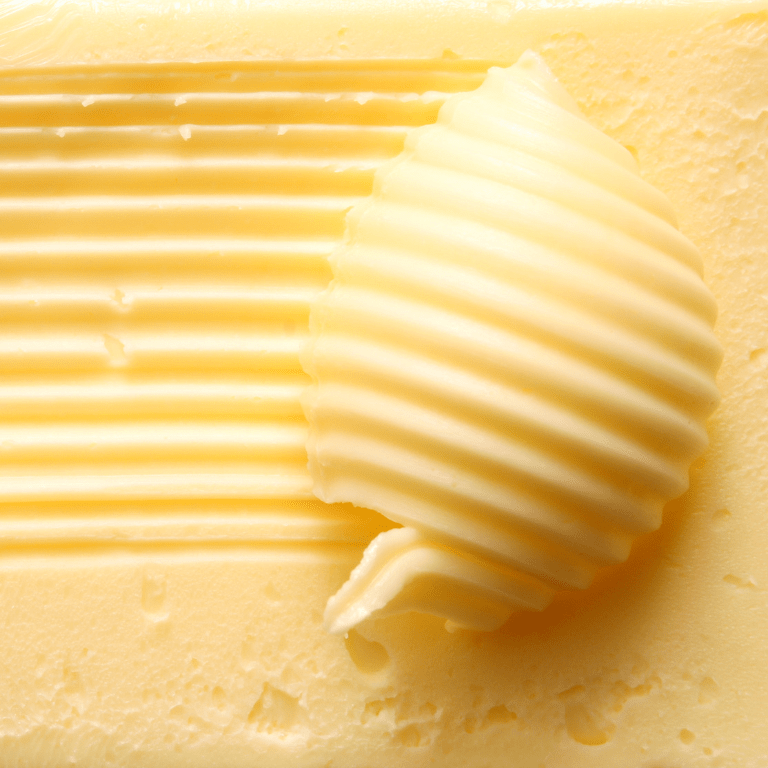 Whey Butter is a by-product of cheesemaking when the cream is separated from whey and then transferred into butter. Unlike conventional fresh butter produced from milk, the butterfat from Whey Butter is subjected to the preliminary process of cheese making. Whey Butter is considered a high-end product, as its production requires time and specific skills.
Technical aspects
The Whey Butter product is firm in texture, less shiny, and oilier than the regular butter. Whey Butter has a slightly cheesy and sweet flavor with a nutty aroma. The color depends on the type of cheese that is being produced. Whey Butter is considered healthier as it contains less fat (min. 82%). Foodcom S.A. also provides Salted Whey Butter.
Alternative names: butter of whey, unsalted whey butter.
Shelf life
The shelf life of Whey Butter is:
45 days from the date of production at a temperature of 2 – 6°C
12 months from the date of production at -18.1°C
24 months from the date of production at -22,1°C
Packaging
Foodcom supplies its Business Partners with Whey Butter in 25 kg blocks.
Applications
Whey Butter is mainly used in the production of pastries, biscuits, croissants, and other baked products. It is also a great addition to soups, sauces, meats, and ready-cooked meals. Whey Butter is also added to the production of candies. In the manufacture of baking goods, the oiliness of whey butter allows for the production of softer crusts on bread and finer texture in confectionery delicacies.
How to order?
Are you wondering how to order our products? Contact us by sending a message!

Our B2B trade specialists will contact you within one hour of sending your inquiry during office hours. We will provide you with information about the product, its origin, price and method of delivery. We will also help you make a decision as to the choice of a specific product by presenting its industrial applications. As wholesale specialists, we will be able to provide high-level service with transparent trade rules. All trading transactions run smoothly with us!
Why Foodcom?
Our great team of Sales Support will help our Traders conduct the contract and business deals in a smooth and efficient way to ensure the best quality service to all our Business Partners. Our logistics team will take care of transportation and the financial department will be responsible for all matters connected with the financial part of the deal.
Our certificates



Want to start a cooperation?
Inquire for a customized quote