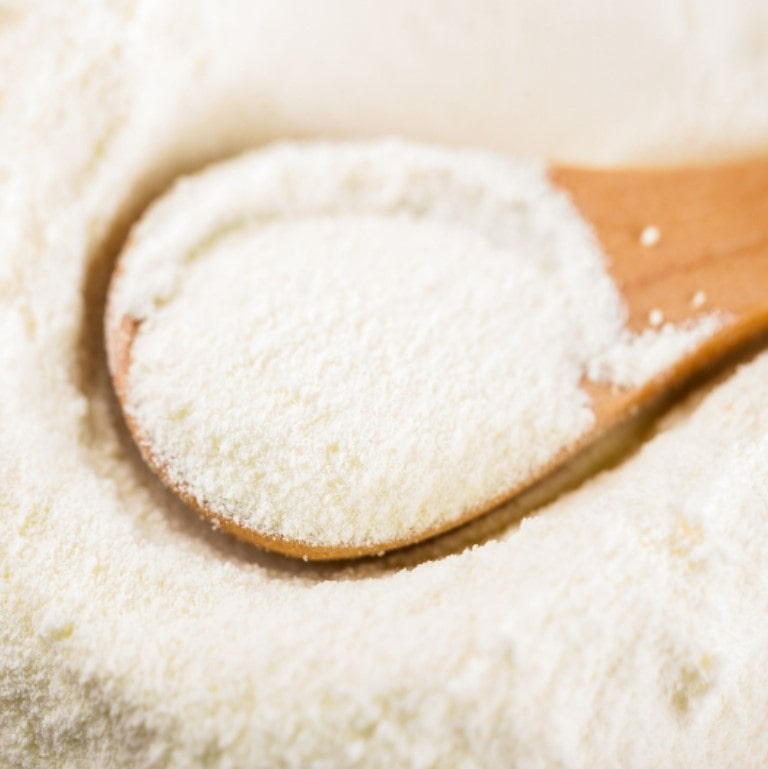 Amino acids play a crucial role in the organism's protein synthesis and serve as building material. Threonine is obtained by fermentation with the use of the microbial process. It contributes to the proper functioning of the animal's immune and digestive systems, as well as feather synthesis. The product is highly appreciated by the manufacturers as it allows for lower feed costs and intensified productivity.
Technical aspects
Threonine provides a high-quality source of energy and serves as a regulatory agent in feed consumption and digestion, resulting in improved gut health and a stronger immune system. It contributes to the development of skeletal muscle and enhances body weight gain. It also lowers nitrogen excretion levels into the environment. In pig diets of low crude protein content, this product is the desired additive for performance support.
Alternative names: L-threonine, C4H9NO3.
Shelf life
The shelf life of Threonine is 2 years. The product should be stored in a dry environment at a temperature below 25°С.
Packaging
Foodcom supplies its Business Partners with Threonine in 25 kg bags and in Big bags.
Applications
Threonine is an important ingredient in animal nutrition. The product is added to feed premixes in order to maintain the desired level of this amino acid, which can be insufficient in other protein sources. It is an essential ingredient in feed for poultry, swine, and aquaculture.
How to order?
Are you wondering how to order our products? Contact us by sending a message!

Our B2B trade specialists will contact you within one hour of sending your inquiry during office hours. We will provide you with information about the product, its origin, price and method of delivery. We will also help you make a decision as to the choice of a specific product by presenting its industrial applications. As wholesale specialists, we will be able to provide high-level service with transparent trade rules. All trading transactions run smoothly with us!
Why Foodcom?
Our great team of Sales Support will help our Traders conduct the contract and business deals in a smooth and efficient way to ensure the best quality service to all our Business Partners. Our logistics team will take care of transportation and the financial department will be responsible for all matters connected with the financial part of the deal.
Our certificates



Got a question?
Contact us!