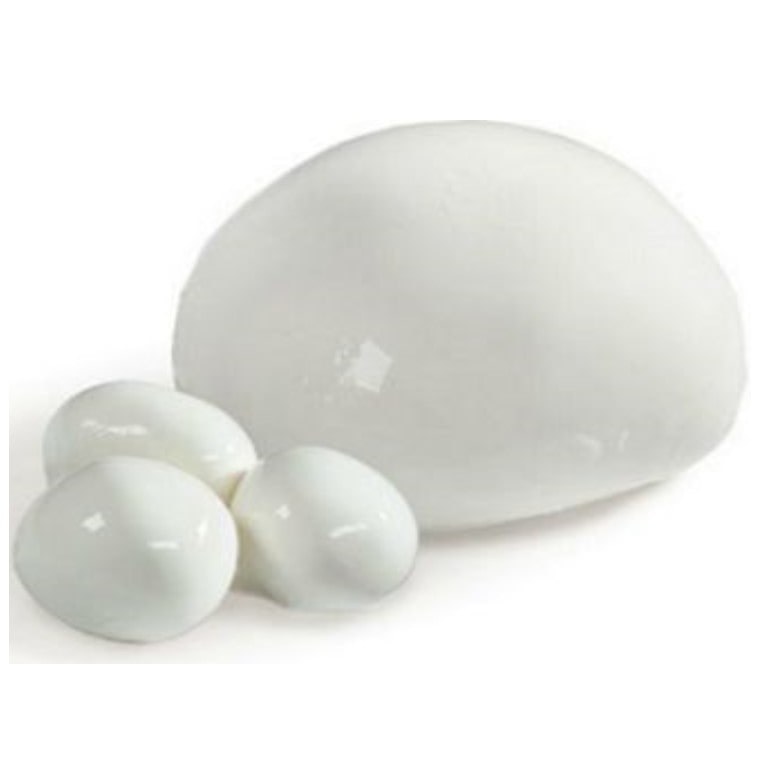 Mozzarella is a fresh, rennet traditionally southern Italian cheese made from pasteurized cow's milk. The production of Mozzarella initiates with the pasteurization of milk and adding starter cultures in order to produce the casein coagulum.
Later, the whey is separated and drained. The obtained curd is formed, milled, treated with hot water, and eventually brined. Mozzarella cheese does not undergo the process of aging.
Technical aspects
Mozzarella's most notable characteristics are the excellent elasticity and melting properties. The perfect ratio of protein and fats enables smooth melting without crystallization. Mozzarella is also used in order to improve the appeal of the products, ensure mild flavor, and enhance the nutritional value. Moreover, Mozzarella has great elasticity and adds viscosity to the products.
Mozzarella type cheese is characterized by a high content of moisture and lactose, finding its application in a range of products where Maillard reaction is desired. The product also has high levels of protein, calcium, zinc, and vitamins A and B12. Mozzarella has a sweet, mild taste and low moisture content. The texture is firm with a smooth surface and white to ivory color. Mozzarella cheese supplied by Foodcom S.A. has 40% fat content in dry matter (40% FDM).
Alternative names: mozzarella 40 fdm, mozzarella 40% fdm, mozzarella 40 fat dry matter.
Shelf life
The shelf life of Mozzarella 40% is up to 50 days from the production date. The product should be stored in refrigerated storage at temperature 2°C – 10°C and kept from light and any smells.
Packaging
Foodcom supplies its Business Partners with Mozzarella 40% in 3 kg blocks or euroblocks (around 15 kg). Foodcom S.A. can also provide shredded mozzarella packed in bags.
Applications
Mozzarella has many functional properties ideal for industrial applications such as melting and shredding. These features make Mozzarella a perfectly suitable ingredient of pizza, salads, ready-cooked dishes, lasagna, pasta, soups, and sauces.
How to order?
Are you wondering how to order our products? Contact us by sending a message!

Our B2B trade specialists will contact you within one hour of sending your inquiry during office hours. We will provide you with information about the product, its origin, price and method of delivery. We will also help you make a decision as to the choice of a specific product by presenting its industrial applications. As wholesale specialists, we will be able to provide high-level service with transparent trade rules. All trading transactions run smoothly with us!
Why Foodcom?
Our great team of Sales Support will help our Traders conduct the contract and business deals in a smooth and efficient way to ensure the best quality service to all our Business Partners. Our logistics team will take care of transportation and the financial department will be responsible for all matters connected with the financial part of the deal.
Our certificates



Want to start a cooperation?
Inquire for a customized quote