Publication date
10 November 2020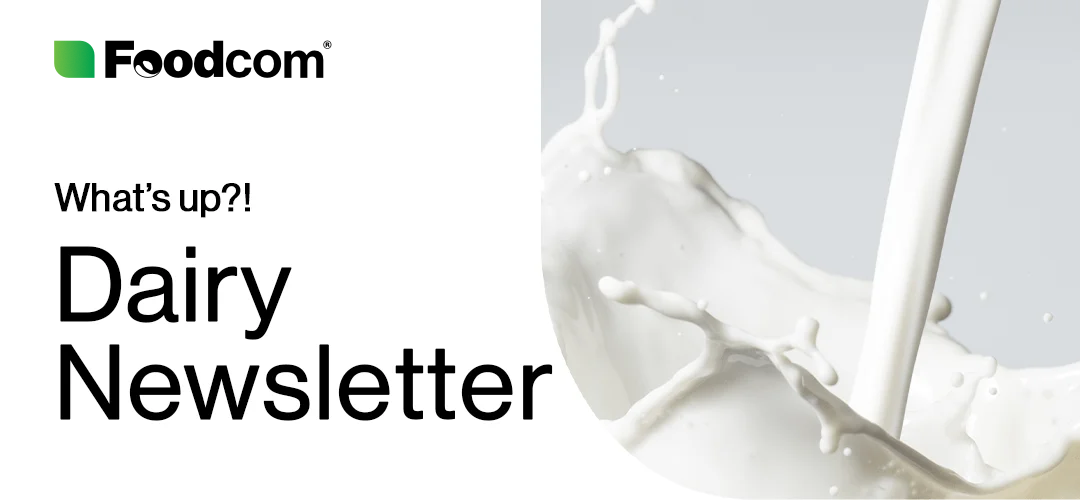 This is our summary of the week 43 on the European dairy market divided into 4 main categories.
POWDERS
SMP kept the price from a week ago. Manufacturers seem to have well-secured sales of SMP and FCMP as far as Q4 is concerned. End-users are still looking for amounts of "cheaper" SMP. However, despite heavy pressure from buyers, producers do not intend to lower the prices. We also hear that not all quantities for Q1 are sold out. It seems that customers prefer to book quantities week by week – rather than a contract for the entire quarter. The export of SMP also looks more au courant, rather than previously planned.
FCMP has been stable for a long time. Most of the Western European product goes to internal sales, however, the demand from Algeria was stronger than predicted. Comparing the period of January-August 2019/2020 the export from the EU to Algeria rose by 106%. Nevertheless, it was covered by increased production.
Prices of whey are mixed – the low end of the price range seems to be changing, while the top is stable. Despite that in theory the price of whey giving should be going down, the reports from Western European suppliers suggest that China's import is on the rise. This fact might play a big role in whey pricing in upcoming weeks. Lactose and permeate are starting to rebuild their price as there is a huge interest in permeate on the Chinese market. 
CHEESE
Lockdowns had a bigger toll on the cheese than it was predicted. The harsh decline in inquires put tough price pressure on Gouda and Edam. Even though, the producers didn't want to accept a lower price the market made them change their minds. Now, one can find Gouda as low as 2.80-2.85. Little interest in Cagliata and lots of pressure on Mozzarella which offers are already below 2.60 EUR/kg EXW EU. The Horeca sector barely functions. Further restrictions won't let the price of cheese to go up.
BUTTER
We see strong price reductions. It may be the impact of PSA, from which new quantities are released. The influx from Ireland and the UK cannot be unnoticed. It can also be the COVID-19 which forced yet another restriction throughout Europe. Hotel, restaurants, and other Horeca facilities are limited or closed.
Nonetheless, retail demand for butter cubes is rising as people stay home and prepare food themselves. Keep in mind that Holiday baking is coming. Frozen butter prices are around 3.20 – 3.30 EUR/kg EXW, while fresh butter keeps a fairly high price around 3.50 – 3.60 EUR/kg EXW depending on the origin.
LIQUIDS
There were large swirls in liquids. There was a surprisingly high quantity of the product on the market. It was due to the curbing of the production while the milk collection is slowly rebounding. Even higher prices of butter cubes did not help to alter the situation. Currently, we hear the level around 4.00 – 4.15 EUR/kg of fat EXW PL/DE/FR.
More and more inquiries for milk for the holiday season – while the prices that end customers are looking for do not meet the expectations of suppliers.