Publication date
02 November 2020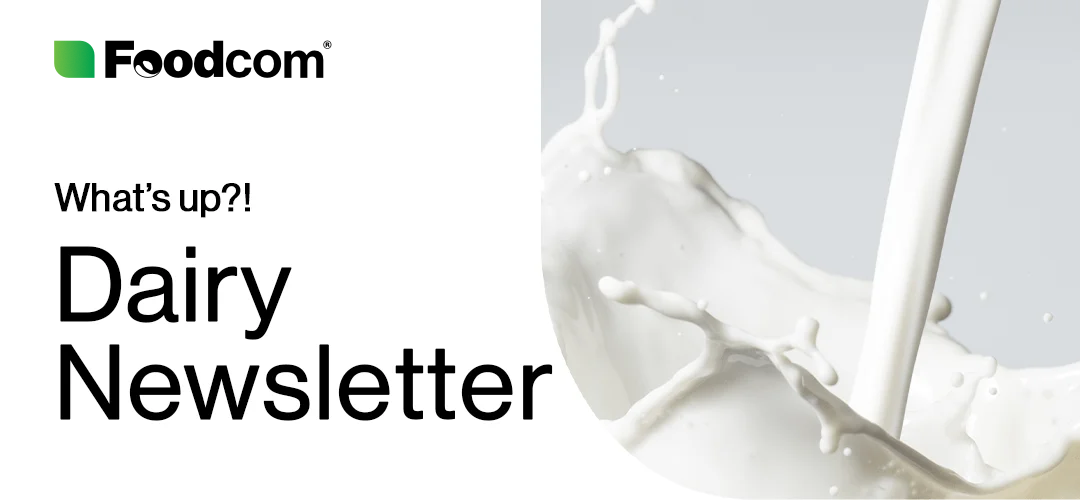 This is our summary of the week 42 on the European dairy market divided into 4 main categories.
Powders
Due to the unstable situation concerning COVID-19 lockdowns, buyers still haven't covered all their needs. They were reluctant for long-term contracts and now the quantities seem to be vanished out. SMP is offered in the range of 2.15 – 2.20 EUR/kg EXW EU. The price is rather stable, yet the EUR/PLN exchange is worth paying attention to. FCMP around 2.65 – 2.70 EUR/kg EXW – depending on the origin. Whey powders prices are fixed thanks to the demand from export destinations. Lactose and permeate stay at the same level.
Cheese
Gouda and Edam maintain the level around 2.88 – 2.90 EUR/kg EXW. Here and there pops out a better offer, but these are from Traders that have to collect the orders. Producers stick to 2.90-2.95 EUR/kg EXW. Retail keeps on inquiring. With Cagliata, buyers' price expectations are very low, but the prices of the raw material do not allow it to fall below production costs. However, Mozzarella is sold way below those costs – about 2.60 EUR/kg EXW. Anyway, we see a decline in demand for both of them, most likely because of the COVID-19 restrictions and closures of Horeca.
Butter
The gap between the price of fresh and frozen butter does not close. Frozen butter is offered around 3.28 EUR/kg EXW – there are still levels above 3.35 EUR/kg EXW. Fresh butter made from cream is offered in the range of 3.60 – 3.62 EUR/kg EXW PL. This price is still below producers' expectations, but soon the situation might change as the cream went up. Probably due to the around-the-corner Christmas, the interest in AMF is growing. Currently, the prices are in the range of 4.15 – 4.20 EUR/kg EXW.
Liquids
At the beginning of last week, we had a drop in prices – mainly in cream. The milk has held a stable and fairly high price over the past weeks. When the world spread the news about a new butter cubes tender in Germany (where a contract for 2 was signed – not for 1 month and the price compared to the previous contract increased by +0.20 EUR/kg -> 3.64 new 3.84 EUR/kg), the price of cream began to recover. We predict prices at the level of 4.35 EUR/kg EXW PL/DE. Christmas production is already a thing, so beware of rises. SMC firmed up in Europe last week.