Tara Gum
Tara gum, also known as Peruvian carob, is a fully natural ingredient widely used as a food additive, listed under the code E417 in the EU. It is produced from the seeds of Caesalpinia spinosa – a plant from the Leguminosae family, occurring in South America in the regions of Peru and Bolivia. Its fruits are handpicked and sun-dried before grinding the endosperm from the seeds into a white or yellowish powder.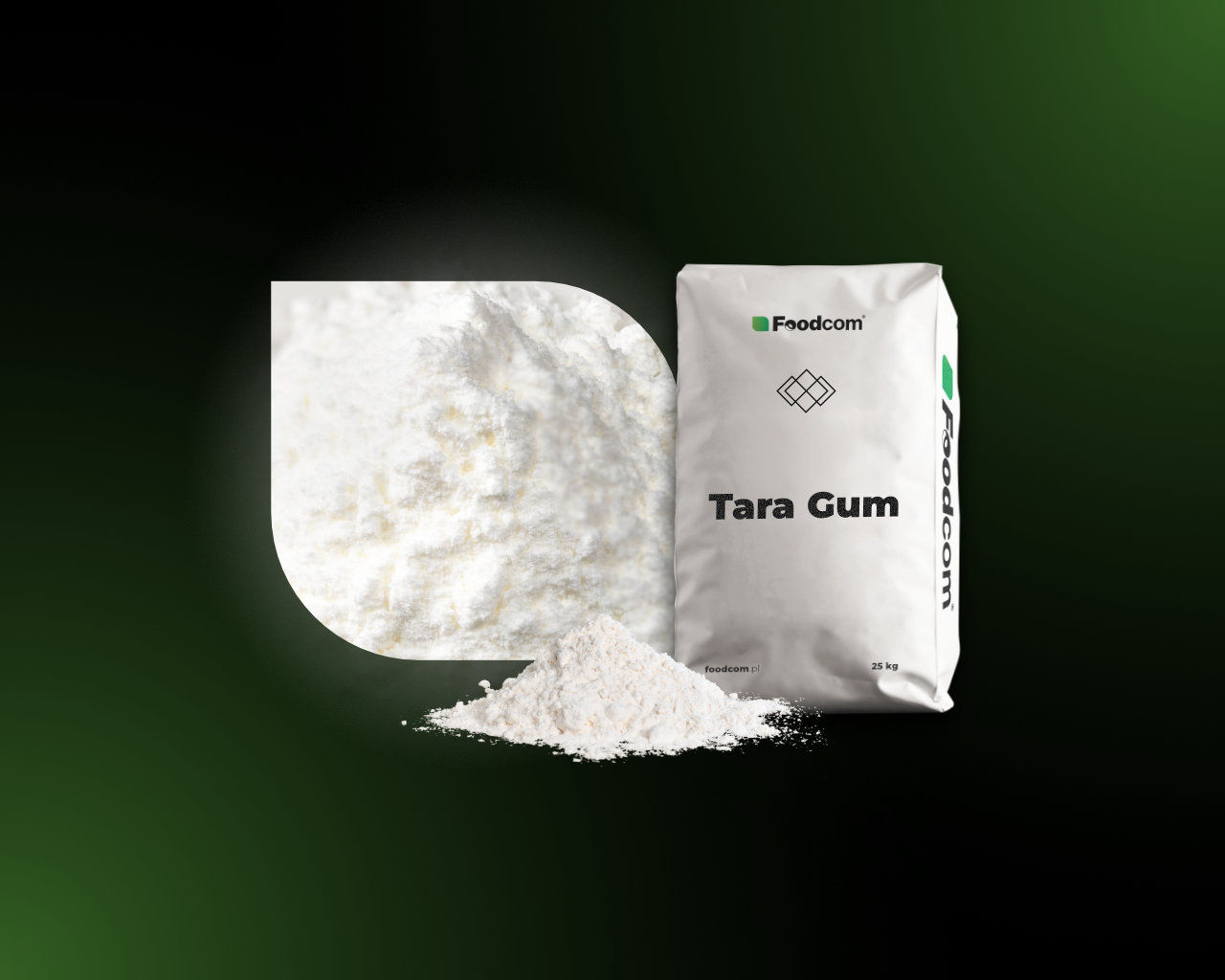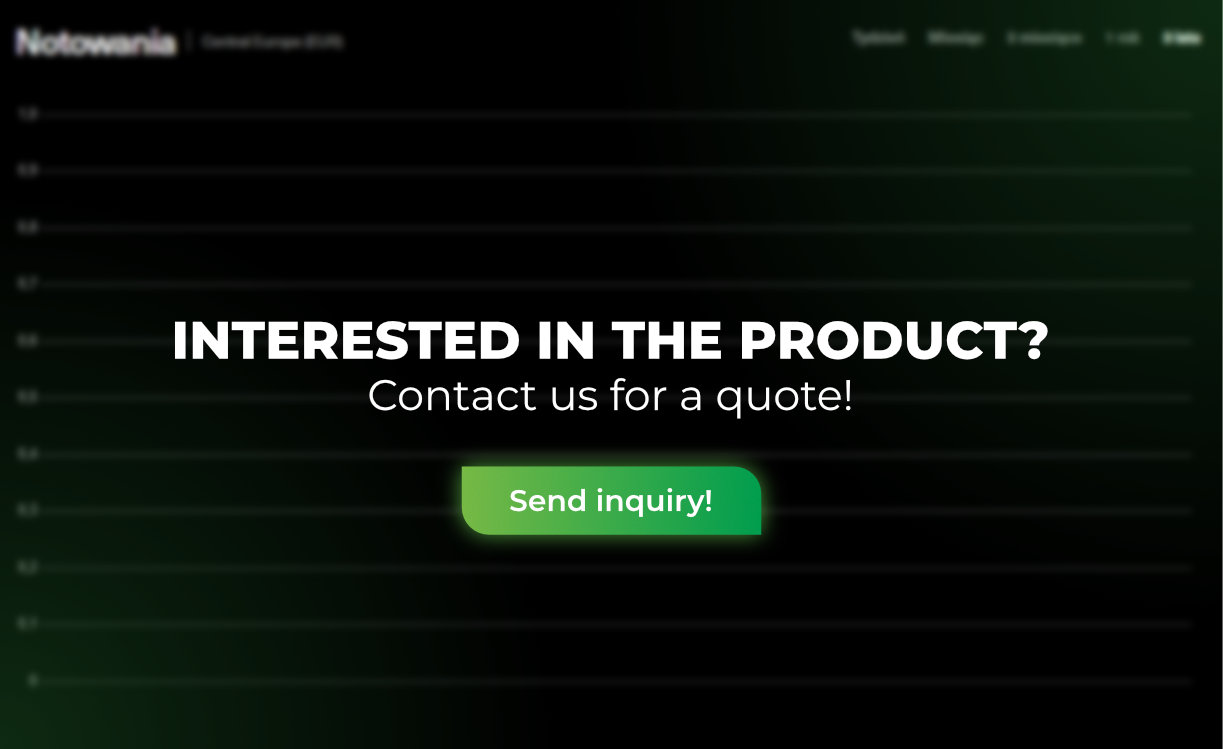 Technical aspects
Tara Gum is sourced and processed in a natural way without the use of chemical solvents. It is highly soluble in warm water and less soluble in cold liquids. It is odorless and tasteless and provides a good flavor release in food products. Tara Gum is suitable for halal, kosher, and vegan diets.
Download specification
Storage period
The shelf life of Tara Gum is about 2 years. The product should be stored in a dry, cool warehouse.
Packaging
Foodcom supplies its Business Partners with Tara Gum in 25 kg bags.
Application
The Tara Gum product has an extensive range of properties used in the manufacture of foods, including an extensive portfolio of low-fat goods. Tara Gum is characterized by excellent thickening and viscosity improvement properties widely used in products such as condiments, sauces, dressings, jellies, jams, fruit fillings, dairy-based desserts, puddings, ice cream, and yogurts. It also improves the texture of meat products such as sausages, frankfurters, cooked hams, hot dogs, and hamburgers. In the bakery sector, Tara Gum prolongs the freshness and maintains the moisture in bread, buns, cakes, and gluten-free baked items.
The texture-improving and moisture-retaining properties of Tara Gum are also used in animal feed manufacture for livestock and pets. In poultry and cattle diets, the product has been proved to promote growth and prevent diseases.
In the cosmetic industry, Tara Gum is used as an emulsifier and stabilizer in toothpaste, creams, and skin gels. It also has excellent hydrating properties applied in body creams, face masks, and lotions. The product acts as a thickener and texture enhancer in exfoliating scrubs and face gels. Tara Gum also finds use in the pharmaceutical and paper industries.
Alternative names
E417, caesalpinia spinosa, caesalpinia spinosa biogum, peruvian carob
How to start cooperation with us?
Buy now
We offer express purchase of the product at the price indicated on our website.
---
Payment
Payment is made after contacting our representative to arrange the details of the order.
Transport
We offer two options for delivery – personal collection of the product from our warehouse or commissioning transport.
Buy now
Book
We provide the possibility to reserve the product at the price indicated on the website.
---
Payment
After paying 10% of the order value, the product will be reserved for a period of 3 days. After that, the remaining amount must be paid.
Transport
You can pick up the purchased product in one of our warehouses or let us organize the transport.
Book
Product inquiry
The inquiry is forwarded to the appropriate trader. Our representative will then contact you to discuss the details of the order.
---
Payment
The payment terms will be determined during the business negotiations.
Transport
Convenient transport is organized in cooperation with our logistics department.
Send inquiry

Contact
Reach out to us!
Contact us by the contact form, and get a direct response to your question within four business hours!
Looking for a trusted partner in distribution?
Need a new supplier for your production?
Interested in a product not listed on the website?