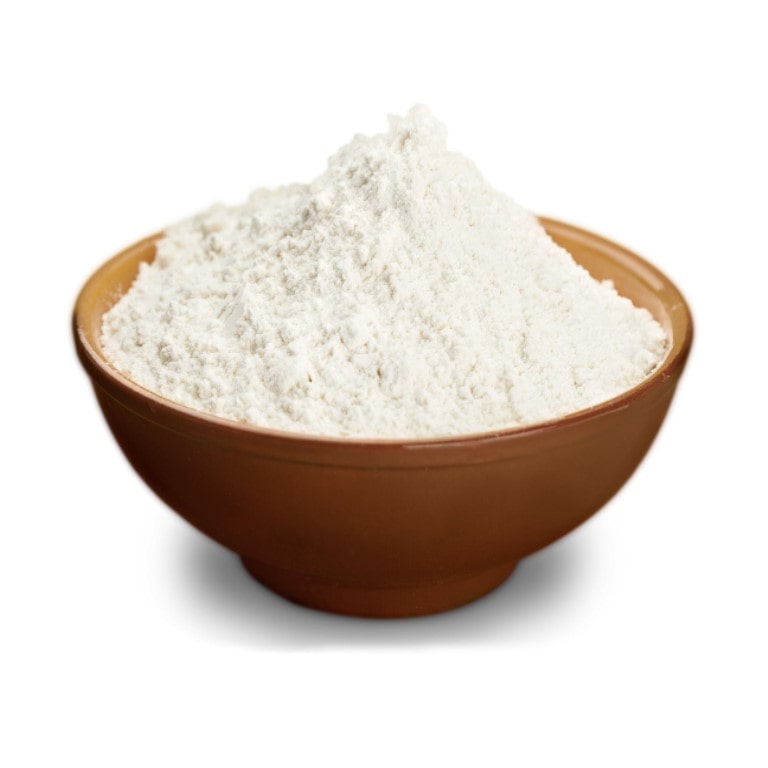 Tara gum, also known as Peruvian carob, is a fully natural ingredient widely used as a food additive, listed under the code E417 in the EU. It is produced from the seeds of Caesalpinia spinosa – a plant from the Leguminosae family, occurring in South America in the regions of Peru and Bolivia. Its fruits are handpicked and sun-dried before grinding the endosperm from the seeds into a white or yellowish powder.
Technical aspects
Tara Gum is sourced and processed in a natural way without the use of chemical solvents. It is highly soluble in warm water and less soluble in cold liquids. It is odorless and tasteless and provides a good flavor release in food products. Tara Gum is suitable for halal, kosher, and vegan diets.
Alternative names: E417, caesalpinia spinosa, caesalpinia spinosa biogum, peruvian carob.
Shelf life
The shelf life of Tara Gum is about 2 years. The product should be stored in a dry, cool warehouse.
Packaging
Foodcom supplies its Business Partners with Tara Gum in 25 kg bags.
Applications
The Tara Gum product has an extensive range of properties used in the manufacture of foods, including an extensive portfolio of low-fat goods. Tara Gum is characterized by excellent thickening and viscosity improvement properties widely used in products such as condiments, sauces, dressings, jellies, jams, fruit fillings, dairy-based desserts, puddings, ice cream, and yogurts. It also improves the texture of meat products such as sausages, frankfurters, cooked hams, hot dogs, and hamburgers. In the bakery sector, Tara Gum prolongs the freshness and maintains the moisture in bread, buns, cakes, and gluten-free baked items.
The texture-improving and moisture-retaining properties of Tara Gum are also used in animal feed manufacture for livestock and pets. In poultry and cattle diets, the product has been proved to promote growth and prevent diseases.
In the cosmetic industry, Tara Gum is used as an emulsifier and stabilizer in toothpaste, creams, and skin gels. It also has excellent hydrating properties applied in body creams, face masks, and lotions. The product acts as a thickener and texture enhancer in exfoliating scrubs and face gels. Tara Gum also finds use in the pharmaceutical and paper industries.
How to order?
Are you wondering how to order our products? Contact us by sending a message!

Our B2B trade specialists will contact you within one hour of sending your inquiry during office hours. We will provide you with information about the product, its origin, price and method of delivery. We will also help you make a decision as to the choice of a specific product by presenting its industrial applications. As wholesale specialists, we will be able to provide high-level service with transparent trade rules. All trading transactions run smoothly with us!
Why Foodcom?
Our great team of Sales Support will help our Traders conduct the contract and business deals in a smooth and efficient way to ensure the best quality service to all our Business Partners. Our logistics team will take care of transportation and the financial department will be responsible for all matters connected with the financial part of the deal.
Our certificates



Want to start a cooperation?
Inquire for a customized quote