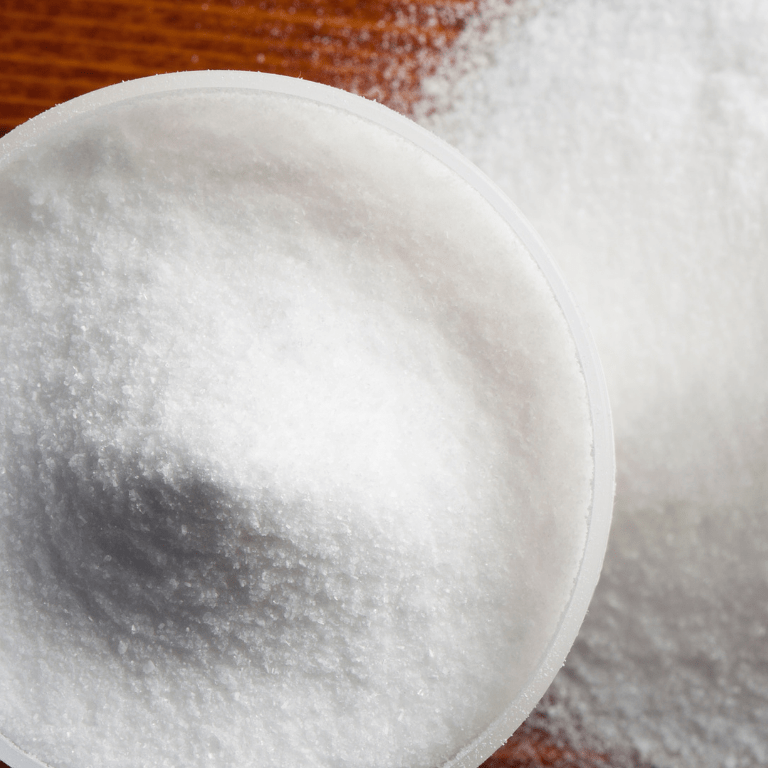 Dextrose (d-glucose) is a simple sugar, obtained in industrial conditions from starch by acid or enzyme hydrolysis. Dextrose is a white powder of crystalline structure without any odor.
Technical aspects
Dextrose is popular in a number of food production segments as it enhances the aroma and flavor as well as a cooling sensation. In fermentation goods, dextrose is used as a source of carbon and a carrier. In the meat industry, dextrose allows for enhanced diffusion of salt and nitrate in processed meat.
Shelf life
The shelf life of dextrose 25 kg is 24 months.The product has to be stored in a dry, cool, and well-ventilated warehouse.
Packaging
Foodcom supplies its Business Partners with dextrose in 25 kg packs.
Applications
In food production, dextrose is widely used as a sweetener and a core ingredient of corn syrup. In confectionery, dextrose is found in jams, marmalade, and jelly as well as ice-cream, cookies, and other baked goods.
In sports nutrition, dextrose is applied to many products for those aiming at rapidly boosting weight and muscle, such as shake powders and beverages. Dextrose is a vital ingredient of pharmaceuticals such as intravenous solutions and dialysis at medical facilities, or tablets and gels at pharmacies.
How to order?
Are you wondering how to order our products? Contact us by sending a message!

Our B2B trade specialists will contact you within one hour of sending your inquiry during office hours. We will provide you with information about the product, its origin, price and method of delivery. We will also help you make a decision as to the choice of a specific product by presenting its industrial applications. As wholesale specialists, we will be able to provide high-level service with transparent trade rules. All trading transactions run smoothly with us!
Why Foodcom?
Our great team of Sales Support will help our Traders conduct the contract and business deals in a smooth and efficient way to ensure the best quality service to all our Business Partners. Our logistics team will take care of transportation and the financial department will be responsible for all matters connected with the financial part of the deal.
Our certificates



Got a question?
Contact us!