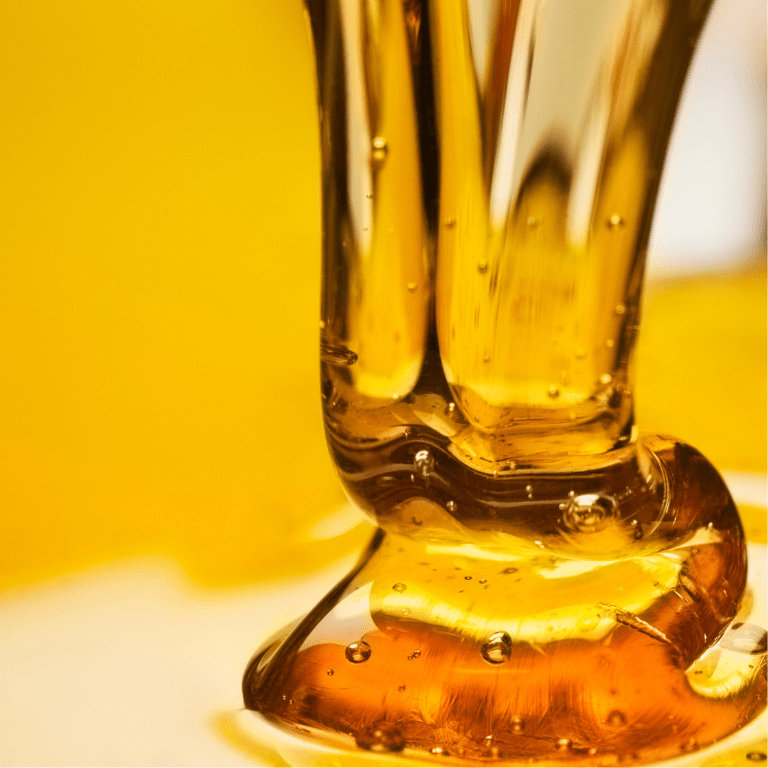 Glucose-Fructose Syrup is a highly refined and concentrated solution of fructose, dextrose, maltose and higher saccharides. It is obtained by acid or enzymatic hydrolysis of corn or wheat starch. When it is made from corn, it is often called High Fructose Corn Syrup (HFCS). Thanks to its sweet taste, it is used as a sugar substitute.
Technical aspects
Glucose-Fructose Syrup is a transparent, water-like to pale yellow, viscous liquid with a sweet taste. Because it is in the form of syrup rather than granules, it does not crystallize, provides good moisture content, and is easy to transport or store. In the food industry, it serves as a flavor stabilizer, makes products moister, adds shine, and provides better stability and longer shelf life.
Alternative names: GFS, Glucose-Fructose, Fructose-Glucose Syrup, HFCS, High Fructose Corn Syrup, Isoglucose.
Shelf life
The shelf life of Glucose-Fructose Syrup is 12 months. It should be stored indoors and in dry conditions.
Packaging
Foodcom supplies its Business Partners with Glucose-Fructose Syrup in bulk, drums and IBC containers.
Applications
Glucose-Fructose Syrup is mainly used in the food industry. Since it is easily mixed with liquids, it is usually added to various beverages. Glucose-Fructose Syrup is also used in confectionery – it adds moisture and softness to baked goods. In jams, candies and ice cream, it prevents them from crystallizing. Glucose-Fructose Syrup is also added to lollipops and icings to give them shine. It is also found in bread, preserves, dairy products, ketchups, mustards or marinades as a sweetener and preservative.
Glucose-Fructose Syrup is also used in the pharmaceutical industry. It is found in medicines and dietary supplements as it improves their taste and serves as a preservative.
How to order?
Are you wondering how to order our products? Contact us by sending a message!

Our B2B trade specialists will contact you within one hour of sending your inquiry during office hours. We will provide you with information about the product, its origin, price and method of delivery. We will also help you make a decision as to the choice of a specific product by presenting its industrial applications. As wholesale specialists, we will be able to provide high-level service with transparent trade rules. All trading transactions run smoothly with us!
Why Foodcom?
Our great team of Sales Support will help our Traders conduct the contract and business deals in a smooth and efficient way to ensure the best quality service to all our Business Partners. Our logistics team will take care of transportation and the financial department will be responsible for all matters connected with the financial part of the deal.
Our certificates



Want to start a cooperation?
Inquire for a customized quote