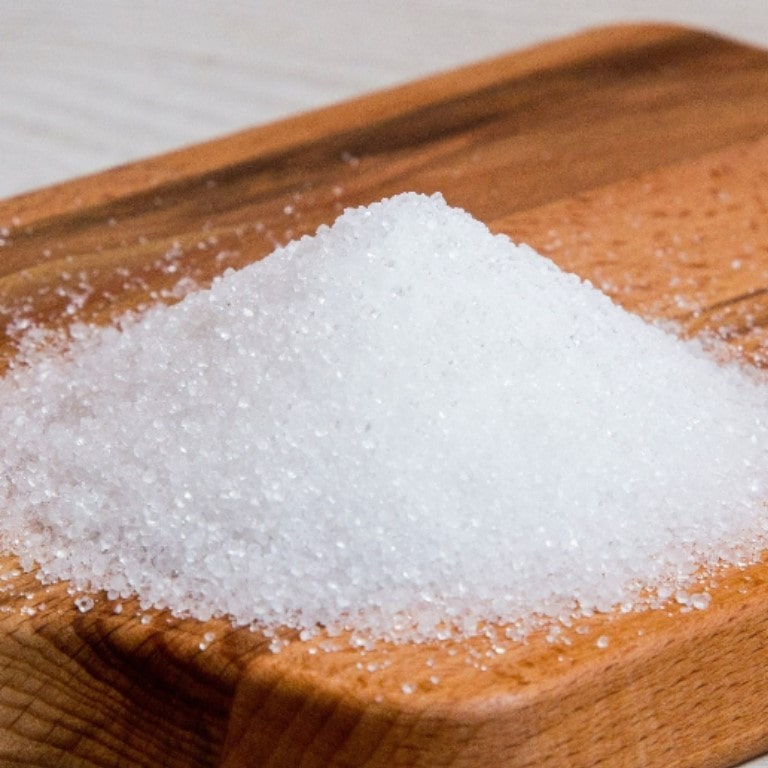 Citric Acid occurs naturally in citrus fruits but can also be manufactured. Industrial citric acid is produced mainly by fermentation or by chemical reaction. The latter method is used in about 90% of global production and involves fermentation using enzymes and microbial strains, most commonly Aspergillus niger.
Technical aspects
Citric Acid has the ability to help stabilize emulsions and prevents fat separation. The final product is available in powdered or granulated form as anhydrous citric acid.
Shelf life
The shelf life of Citric Acid is about 3 years. The product should be stored in a dry, cool warehouse.
Packaging
Foodcom supplies its Business Partners with Citric Acid in 25 kg bags.
Applications
Product is widely used as an excellent preservative, added to canned and jarred goods to help preserve their freshness. It also serves as a binding agent and thickener in sauces, creams, jellies, marmalades, and jams. In confectionery and baked goods, it improves the leavening of baking soda. It is also a crucial ingredient in the production of cheese and beer.
Citric Acid found its usage in other industries, including its application as a chelating agent and water softener in detergents and soaps and as fertilizer in the agricultural sector. Citric Acid supplementation to animal feed has shown a positive influence on the improved performance and bone mineralization in broilers as well as enhanced growth in weaning piglets.
In the pharmaceutical industry, it can be found in dietary supplements and as an ingredient of medications.
How to order?
Are you wondering how to order our products? Contact us by sending a message!

Our B2B trade specialists will contact you within one hour of sending your inquiry during office hours. We will provide you with information about the product, its origin, price and method of delivery. We will also help you make a decision as to the choice of a specific product by presenting its industrial applications. As wholesale specialists, we will be able to provide high-level service with transparent trade rules. All trading transactions run smoothly with us!
Why Foodcom?
Our great team of Sales Support will help our Traders conduct the contract and business deals in a smooth and efficient way to ensure the best quality service to all our Business Partners. Our logistics team will take care of transportation and the financial department will be responsible for all matters connected with the financial part of the deal.
Our certificates



Got a question?
Contact us!