30th Edition of Foodcom PLANT-BASED Newsletter

Publication date
03 March 2023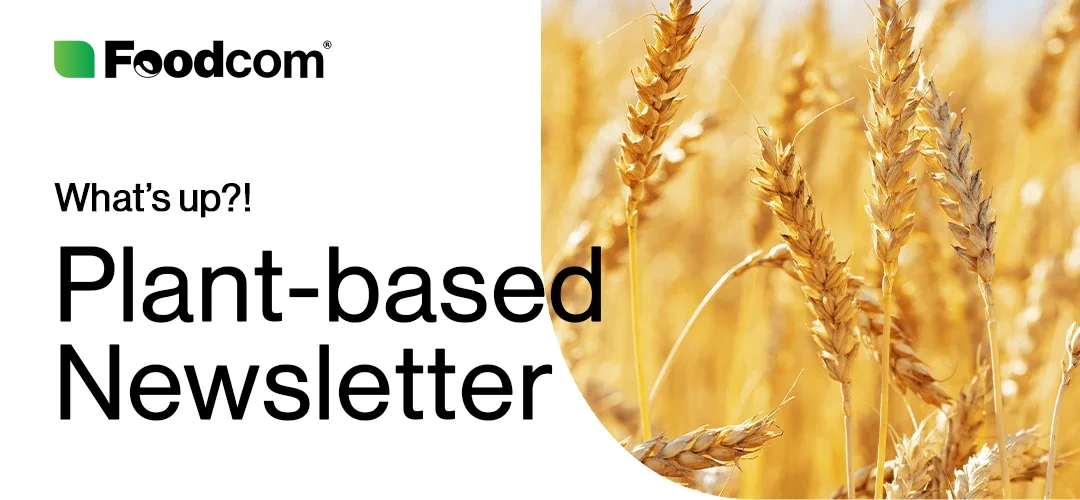 It's hard to believe that this is already the 30th Edition of your favorite Plant-Based Newsletter. Or is it actually not hard? We hope you enjoy it at least half as much as we do, and plan to join us for the next 300 issues. Or 3000, why should we limit ourselves.
Fun and entertainment are one thing, but we know you value us most for our knowledge and market insights. Of course, as always, the newsletter is filled with them. There's a lot going on in the market for plant-based commodities, and it definitely pays to stay informed. That's why we especially invite you to read the news about what's happening in the market. Especially, that is, exactly as always.
Native Starches
Recently, the demand for office paper has visibly decreased (we know it is not a plant-based commodity, you do not have to tell us that in your reply to this email). The reason is probably the shift of companies to remote or hybrid work. Also, demand for cardboard boxes and take-out packaging is down – consumers are obviously trying to save money. As a result, demand for Native Starches, used in paper, cartons and packaging, is declining. This is particularly evident for Native Corn Starch and Native Wheat Starch. At the same time, demand for Native Potato Starch is relatively high, but this is mainly due to extremely low availability (which also affects the production of Modified Potato Starch). A lot of feed grade corn and wheat from Ukraine is coming onto the market in Europe, as the grain cannot be transported to more distant markets for obvious reasons. This is not without impact on the grain produced in the European Union.
Modified Starches
The demand for Modified Potato Starch and Modified Corn Starch remains stable at a relatively high level, mainly due to its extensive use in food production. There are many inquiries in the market for these raw materials from Southern Europe. There is growing interest in Modified Tapioca Starch, which is generally cheaper than the others. Some companies have concerns about buying it because it comes from Asia.
Sweeteners
Sugar is crazy, and many companies are facing major shortages. High demand for white and brown sugar, whether from cane or from beets. European Dextrose is growing in popularity now that the price difference between it and Asian Dextrose, whose origin puts some off, has narrowed. The price of European Maltodextrin is falling after reaching a level where hardly anyone wanted (could?) buy it. The market seems to be experiencing shortages of Fructose; it is hard to find in Western Europe. An important producer is Turkey, which was recently hit by major catastrophic earthquakes, and this is also reflected in the market situation.
Proteins
Vital Wheat Gluten is very popular, which is quite a surprise to some. We are receiving inquiries for trucks, mainly for March, Q2, and even full-year-contracts. A lot of interest is coming from North America. Corn Gluten Meal is used in feed in large quantities, but many buyers are holding off on deals because they are waiting for lower prices. There is a strong demand for Potato Protein in North and South America.