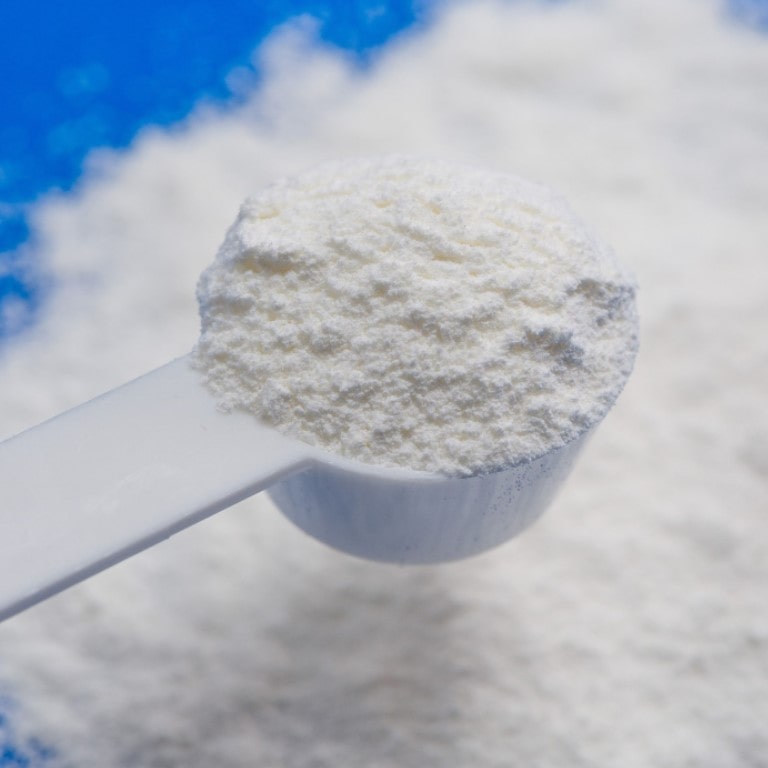 Maltodextrin is produced through enzymatic hydrolysis of starch from plants, most commonly from corn but also from rice and wheat.
Technical aspects
The final product is a loose, white powder with a high solubility rate. It enhances the nutritional value of many formulas. Due to its properties, Maltodextrin can be helpful for moisture control and extending the shelf life of products.
Alternative names: E1400.
Shelf life
The shelf life of Maltodextrin is 24 months after the date of production. It should be stored in a closed packing.
Packaging
Foodcom supplies its Business Partners with Maltodextrin 25 in kg bags.
Applications
Maltodextrin is used in the food industry as an ingredient to improve the texture of products such as meat, baked goods and confectionery. The food additive also acts as an emulsifier in ice cream and beverages and improves the viscosity of yogurts and juices. Because of Maltodextrin's lower glycemic index, it is often used in the production of sports nutrition and diabetic-friendly products.
In animal nutrition, Maltodextrin is used as a cost-effective alternative to other carbohydrates as an energy source. As a feed ingredient, Maltodextrin improves the texture, pigmentation and flavor of feed, increases nutrient absorption and improves feed efficiency, and reduces symptoms of dehydration and stress. Maltodextrin is widely used in lactating cows and weaning piglets.
How to order?
Are you wondering how to order our products? Contact us by sending a message!

Our B2B trade specialists will contact you within one hour of sending your inquiry during office hours. We will provide you with information about the product, its origin, price and method of delivery. We will also help you make a decision as to the choice of a specific product by presenting its industrial applications. As wholesale specialists, we will be able to provide high-level service with transparent trade rules. All trading transactions run smoothly with us!
Why Foodcom?
Our great team of Sales Support will help our Traders conduct the contract and business deals in a smooth and efficient way to ensure the best quality service to all our Business Partners. Our logistics team will take care of transportation and the financial department will be responsible for all matters connected with the financial part of the deal.
Our certificates



Got a question?
Contact us!