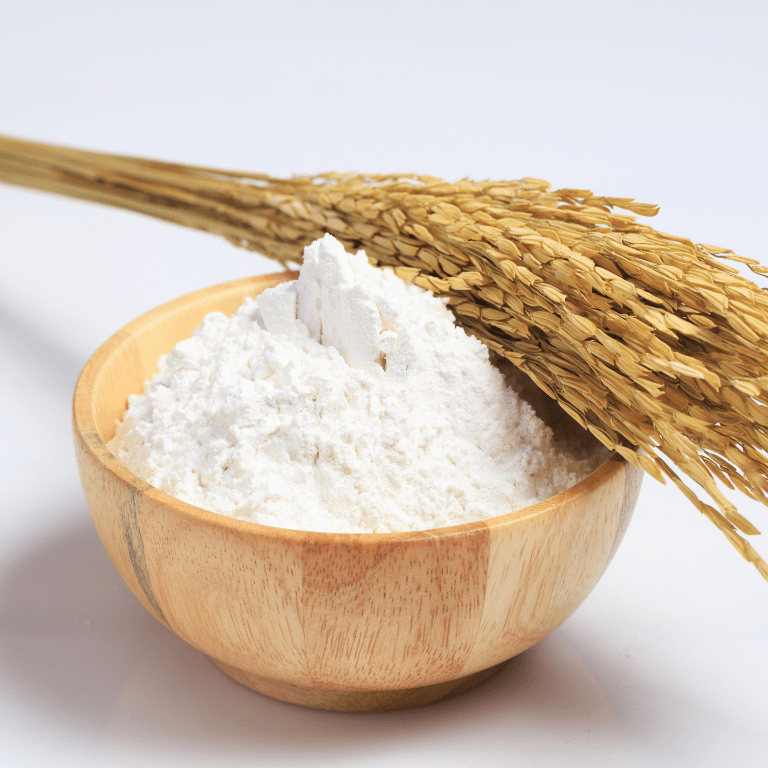 Vital Wheat Gluten is manufactured by hydrating dense wheat flour to activate the gluten and then altering the hydrated mass to eliminate the starch, extracting only the gluten. The gluten is then dried and ground back into a powder, forming the final Vital Wheat Gluten product.
Technical aspects
Vital Wheat Gluten can be utilized as a binder, thanks to its great elasticity and texture-improving qualities. It allows the retention of gas and steam, adding volume and light texture to baked goods rich in whole grain flours or coarse cereals. Vital Wheat Gluten is used to achieve fluffiness in sweet and savory products.
Alternative names: VWG, wheat protein, vital wheat protein, wheat gluten.
Shelf life
Vital Wheat Gluten has a shelf life of up to 24 months. Proper storage requires airtight packaging in a dry, cool warehouse.
Packaging
Foodcom supplies its Business Partners with Vital Wheat Gluten in 25 kg bags.
Applications
Vital Wheat Gluten is added to flour mixes and cake mixes. It is also a great source of vegetable protein, serving as a meat substitute in vegetarian cooking. Vital Wheat Gluten is especially well known as a meat substitute known as seitan. It is used in the production of pet food as well as in feeds for fish, calves and piglets.
How to order?
Are you wondering how to order our products? Contact us by sending a message!

Our B2B trade specialists will contact you within one hour of sending your inquiry during office hours. We will provide you with information about the product, its origin, price and method of delivery. We will also help you make a decision as to the choice of a specific product by presenting its industrial applications. As wholesale specialists, we will be able to provide high-level service with transparent trade rules. All trading transactions run smoothly with us!
Why Foodcom?
Our great team of Sales Support will help our Traders conduct the contract and business deals in a smooth and efficient way to ensure the best quality service to all our Business Partners. Our logistics team will take care of transportation and the financial department will be responsible for all matters connected with the financial part of the deal.
Our certificates



Got a question?
Contact us!