Vital Wheat Gluten
Vital Wheat Gluten is the secret to flavor and texture of products. It's ideal for improving texture, but it's also a valuable source of plant-based protein. Discover its versatile use in the food and feed industry.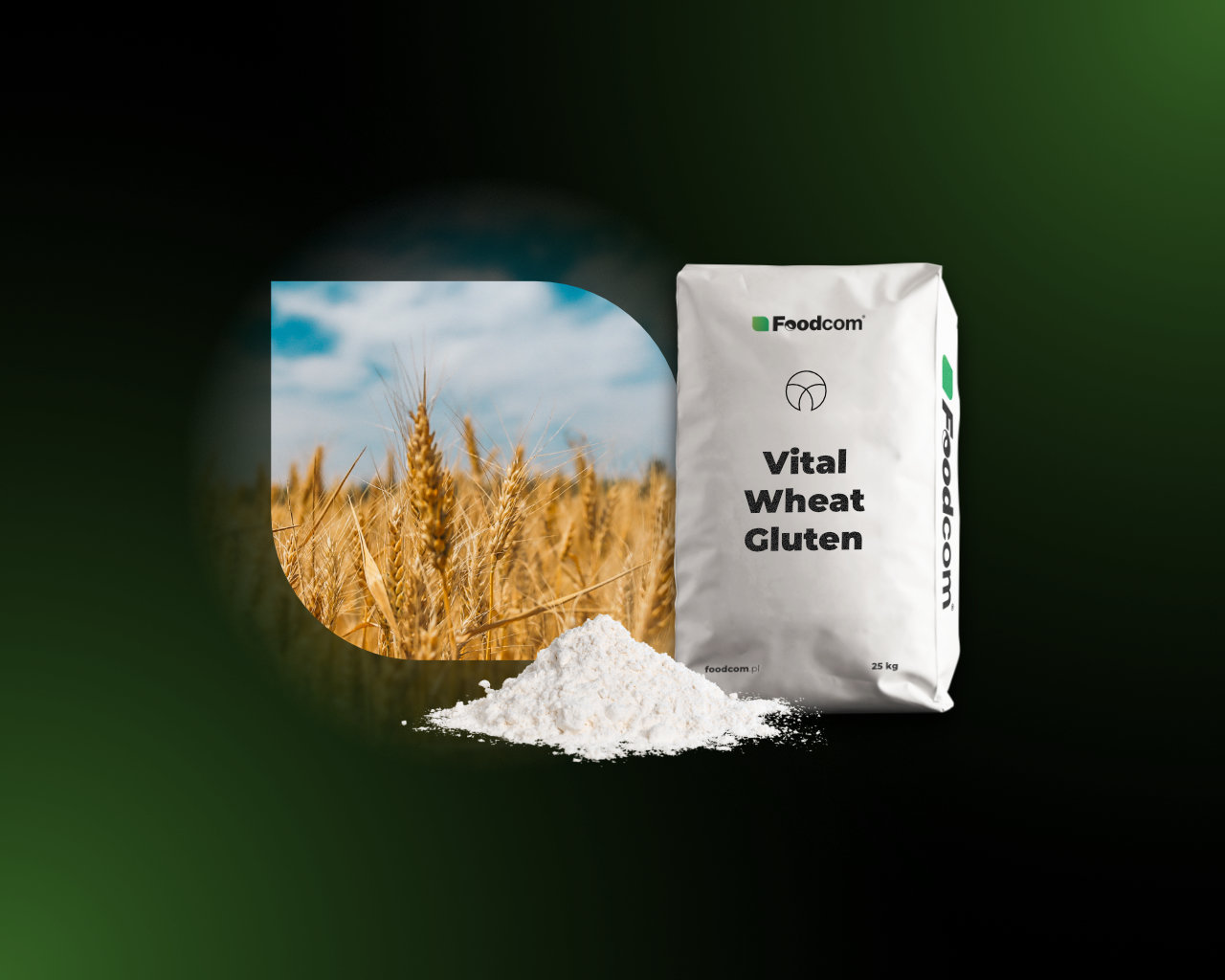 Price Quotations
Central Europe (EUR)
Month
3 months
1 year
3 years
Prices subject to final confirmation. Indications made for EXW Central Europe.*
Technical aspects
Vital Wheat Gluten usually comes in the form of a powder that has a beige color and a doughy taste. The product is made by hydrating dense wheat flour to activate the gluten, and then altering the hydrated mass to remove the starch and extract only the gluten. The gluten is then dried and ground back into powder.
Vital Wheat Gluten is characterized by its flexibility and texture-enhancing properties. It enables the binding of gas and steam and gives baked goods with whole wheat or coarse grain flour more volume and a lighter texture. Vital Wheat Gluten's binding properties provide a meaty, smooth texture and maintain the firmness of frozen products.
Vital Wheat Gluten is soy-free and low in fat and carbohydrates.
Download specification
Storage period
The storage period of Vital Wheat Gluten is up to 24 months. Proper storage requires airtight packaging in a dry, cool warehouse.
Packaging
Foodcom S.A. offers Vital Wheat Gluten in 25 kg bags.
Application
Vital Wheat Gluten is mainly used to optimize flour blends and cake mixes – especially for cakes containing whole wheat or rye flour. It plays a very important role in vegetarian diets, as it is an excellent source of plant-based protein and is often used as a meat substitute. Vital Wheat Gluten is also used as a thickener for soups and sauces. In addition, it is used in the production of pasta – it reduces their brittleness and stickiness and increases their resistance to high temperatures.
Vital Wheat Gluten is also an ingredient in pet food, as well as in feed for fish, calves and piglets. It is used for its binding and structuring properties. Products containing this protein not only improve the visual aspects of the feed, but are also easily digestible and palatable.
Alternative names
VWG, wheat protein, vital wheat protein, wheat gluten
How to start cooperation with us?
Buy now
We offer express purchase of the product at the price indicated on our website.
---
Payment
Payment is made after contacting our representative to arrange the details of the order.
Transport
We offer two options for delivery – personal collection of the product from our warehouse or commissioning transport.
Buy now
Book
We provide the possibility to reserve the product at the price indicated on the website.
---
Payment
After paying 10% of the order value, the product will be reserved for a period of 3 days. After that, the remaining amount must be paid.
Transport
You can pick up the purchased product in one of our warehouses or let us organize the transport.
Book
Product inquiry
The inquiry is forwarded to the appropriate trader. Our representative will then contact you to discuss the details of the order.
---
Payment
The payment terms will be determined during the business negotiations.
Transport
Convenient transport is organized in cooperation with our logistics department.
Send inquiry

Contact
Reach out to us!
Contact us by the contact form, and get a direct response to your question within four business hours!
Looking for a trusted partner in distribution?
Need a new supplier for your production?
Interested in a product not listed on the website?