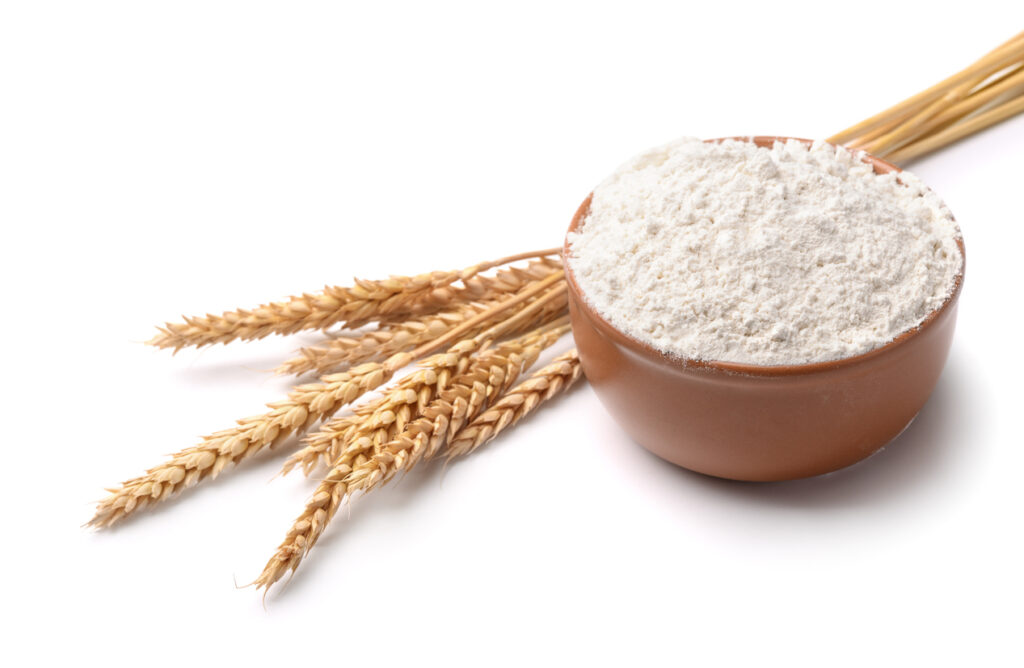 Hydrolyzed Wheat Gluten is obtained from wheat flour. The process involves separating the gluten protein from wheat starch. This protein is enzymatically hydrolyzed into small, soluble protein and peptides before drying.
Technical aspects
Wheat gluten is a fraction of wheat grains composed mainly of proteins – glutenin and gliadin, as well as sugars and fats, subjected to enzymatic hydrolysis to obtain soluble amino acids – proline and leucine, and glutamic acid.
Hydrolyzed Wheat Gluten's main properties are high protein content (80-84%), high solubility, and a high digestibility (around 95%). Hydrolysis enhances the digestibility rate in comparison to the complete protein. The content of ash and fiber is low. The Hydrolyzed Wheat Gluten product is neutral in color and taste, containing no anti-nutritional factors.
Alternative names: HWG, wheat protein hydrolysate, wheat gluten hydrolysate, hydrolyzed wheat protein.
Shelf life
The shelf life of Hydrolyzed Wheat Gluten is 2 years. Product should be stored in dry, cool warehouses with no access to heat or water.
Packaging
Foodcom supplies its Business Partners with Hydrolyzed Wheat Gluten in 20, 25 kg bags, Big Bags, or Bulk.
Applications
Hydrolyzed Wheat Gluten is used in animal feed, pet food, and aqua feed products, as well as calf milk replacers – combined with synthetic amino acids is a favored substitute for milk proteins. It is also an excellent source of glutamic acid for incorporation in young piglet diets and recovery diets for pets.
For aquafeed, the Hydrolyzed Wheat Gluten product has the same nutritional value as Vital Wheat Gluten, but with no viscoelastic properties. It is also popular in the cosmetic industry in the production of hair care, body washes, and face creams. It has delicate washing properties, smoothens and protects the skin, and also serves as a pH regulator.
In food products, Hydrolyzed Wheat Gluten is a component of sport-nutrition powders and is utilized in the baking and confectionery sector. It can also improve the density and texture of the product.
How to order?
Are you wondering how to order our products? Contact us by sending a message!

Our B2B trade specialists will contact you within one hour of sending your inquiry during office hours. We will provide you with information about the product, its origin, price and method of delivery. We will also help you make a decision as to the choice of a specific product by presenting its industrial applications. As wholesale specialists, we will be able to provide high-level service with transparent trade rules. All trading transactions run smoothly with us!
Why Foodcom?
Our great team of Sales Support will help our Traders conduct the contract and business deals in a smooth and efficient way to ensure the best quality service to all our Business Partners. Our logistics team will take care of transportation and the financial department will be responsible for all matters connected with the financial part of the deal.
Our certificates



Got a question?
Contact us!