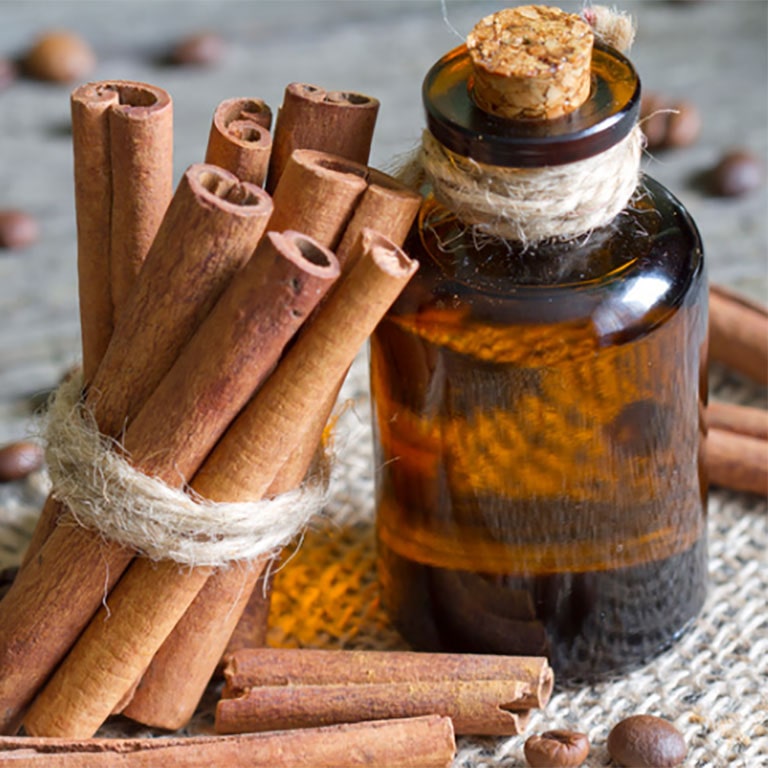 Cinnamic Aldehyde is an organic compound that naturally occurs in the bark of cinnamon, camphor, and cassia trees. Cinnamic Aldehyde is produced commercially by treating the bark of the cinnamon tree with steam. The aldehyde dissolves in the steam and can then be extracted when the steam cools and condenses to cold water.
Technical aspects
Cinnamic Aldehyde is slightly soluble in water, glycerol, but it can be successfully soluble in alcohol, ether and petroleum ether. It has hypoglycemic and hypolipidemic properties. Final product occurs in liquid form, with a strong cinnamon aroma and pale yellow to yellow color.
Alternative names: cinnamaldehyde, cinnamomum zeylanicum extract, cinnamal, C9H8O.
Shelf life
The shelf life of Cinnamic Aldehyde is 24 months. Product should be stored in dry and dark places, away from direct sunlight.
Packaging
Foodcom supplies its Business Partners with Cinnamic Aldehyde in liquid form, in 220 kg drums.
Applications
Cinnamic Aldehyde is used as a flavoring agent in foods such as chewing gum, ice cream, candy, and beverages, as well as in some perfumes with natural sweet or fruity scents. Added to beverages Cinnamic Aldehyde provides cinnamon or cola flavor. It can also be found in alcohol and tobacco products.
Cinnamaldehyde is also sometimes used as a fungicide, corrosion inhibitor for steel, and its scent is known to deter animals such as cats and dogs.
It can be found in personal care products such as dental floss, mouthwash, or toothpaste.
How to order?
Are you wondering how to order our products? Contact us by sending a message!

Our B2B trade specialists will contact you within one hour of sending your inquiry during office hours. We will provide you with information about the product, its origin, price and method of delivery. We will also help you make a decision as to the choice of a specific product by presenting its industrial applications. As wholesale specialists, we will be able to provide high-level service with transparent trade rules. All trading transactions run smoothly with us!
Why Foodcom?
Our great team of Sales Support will help our Traders conduct the contract and business deals in a smooth and efficient way to ensure the best quality service to all our Business Partners. Our logistics team will take care of transportation and the financial department will be responsible for all matters connected with the financial part of the deal.
Our certificates



Want to start a cooperation?
Inquire for a customized quote