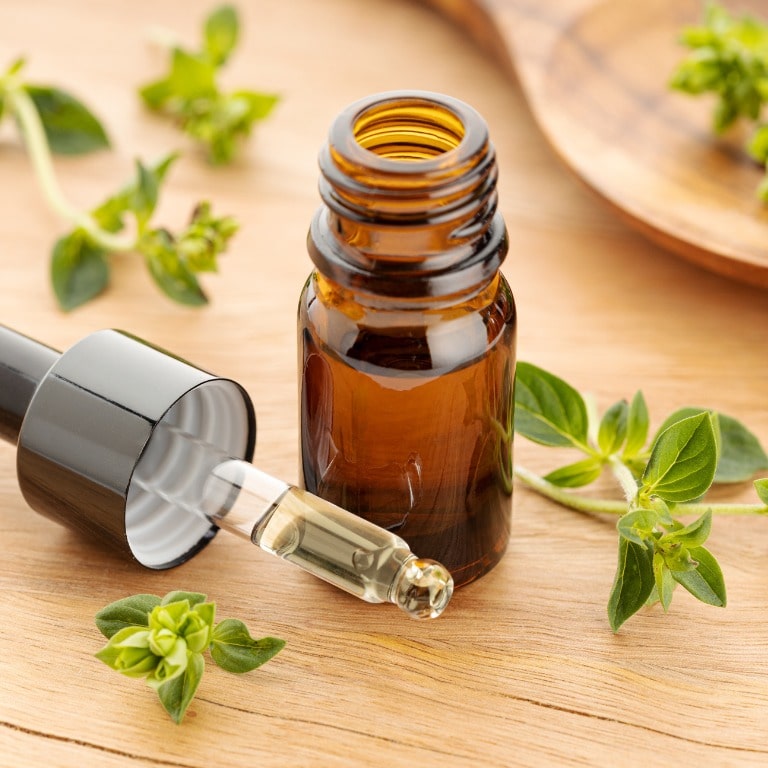 Carvacrol is a monoterpenoid phenol. Carvacrol is a compound of many aromatic plants, usually used as a spice in cooking and for therapeutic/preventive purposes in folk medicine. It is contained in the essential oil of Origanum vulgare (oregano), thyme oil, oil of pepperwort and wild bergamot. Carvacrol can be produced synthetically in various ways by chemical and biotechnological methods.
Technical aspects
The antimicrobial activity of Carvacrol is higher than that of other volatile compounds found in essential oils. This is due to the presence of the free hydroxyl group, hydrophobicity and phenolic component. Carvacrol has a characteristic pungent, warm smell of oregano, and colorless or pale yellow.
Alternative names: karvakrol, cymophenol, carvacrolum, oregano extract.
Shelf life
The shelf life of Carvacrol is Product should be stored in cool, dry and ventilated areas away from heat sources and protected from light. Keep air contact to a minimum.
Packaging
Foodcom supplies its Business Partners with Carvacrol in liquid form, in 200 kg drums.
Applications
Carvacrol has high antioxidant activity and, mainly in combination with thymol, has been successfully used as a dietary phyto additive to improve the antioxidant status of animals.
Carvacrol is used in the food industry mainly as a flavoring agent, additive and preservative, but also as a fragrance in various cosmetic products. Carvacrol has a strong antioxidant effect, thanks to which it helps fight the excessive production of free radicals.
How to order?
Are you wondering how to order our products? Contact us by sending a message!

Our B2B trade specialists will contact you within one hour of sending your inquiry during office hours. We will provide you with information about the product, its origin, price and method of delivery. We will also help you make a decision as to the choice of a specific product by presenting its industrial applications. As wholesale specialists, we will be able to provide high-level service with transparent trade rules. All trading transactions run smoothly with us!
Why Foodcom?
Our great team of Sales Support will help our Traders conduct the contract and business deals in a smooth and efficient way to ensure the best quality service to all our Business Partners. Our logistics team will take care of transportation and the financial department will be responsible for all matters connected with the financial part of the deal.
Our certificates



Got a question?
Contact us!