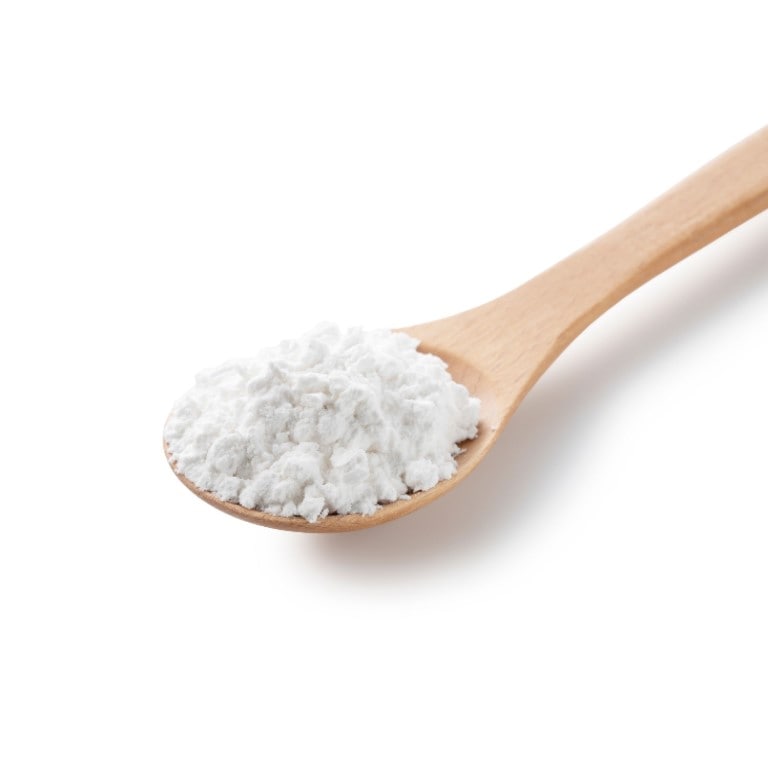 Sodium Benzoate is the sodium salt of benzoic acid, widely used as a food preservative (with an E number of E211). It occurs naturally in many plants, including tomatoes, berries, plums, apples, and more. On an industrial scale, Sodium Benzoate is obtained by neutralization of benzoic acid.
Technical aspects
Sodium Benzoate helps to maintain the freshness of food by slowing or preventing changes in color, flavor, PH and texture. It contains no ingredients of animal origin, so it can be used in the production of food articles for vegans. Sodium Benzoate appears as a white, odorless crystalline powder.
Alternative names: sodium salt of benzoic acid, E211, C7H5NaO2.
Shelf life
The shelf life of Sodium Benzoate is 24 months.
Packaging
Foodcom supplies its Business Partners with Sodium Benzoate in 25 kg bags.
Applications
In the cosmetic industry, Sodium Benzoate can be found in face and body washes, lotions, creams, cleansing products, hair care products, eye creams, baby creams and oral hygiene products. Sodium Benzoate provides as a preservative in some over-the-counter and prescription medications, especially liquid medications such as cough syrup.
Sodium Benzoate can also act as a lubricant in the manufacture of pills and makes the tablets transparent and pliable so that they dissolve quickly after swallowing. Larger amounts of Sodium Benzoate are prescribed to treat elevated blood ammonia levels. A new use is the formulation of Sodium Benzoate in plastics such as polypropylene to improve strength and clarity.
How to order?
Are you wondering how to order our products? Contact us by sending a message!

Our B2B trade specialists will contact you within one hour of sending your inquiry during office hours. We will provide you with information about the product, its origin, price and method of delivery. We will also help you make a decision as to the choice of a specific product by presenting its industrial applications. As wholesale specialists, we will be able to provide high-level service with transparent trade rules. All trading transactions run smoothly with us!
Why Foodcom?
Our great team of Sales Support will help our Traders conduct the contract and business deals in a smooth and efficient way to ensure the best quality service to all our Business Partners. Our logistics team will take care of transportation and the financial department will be responsible for all matters connected with the financial part of the deal.
Our certificates



Want to start a cooperation?
Inquire for a customized quote