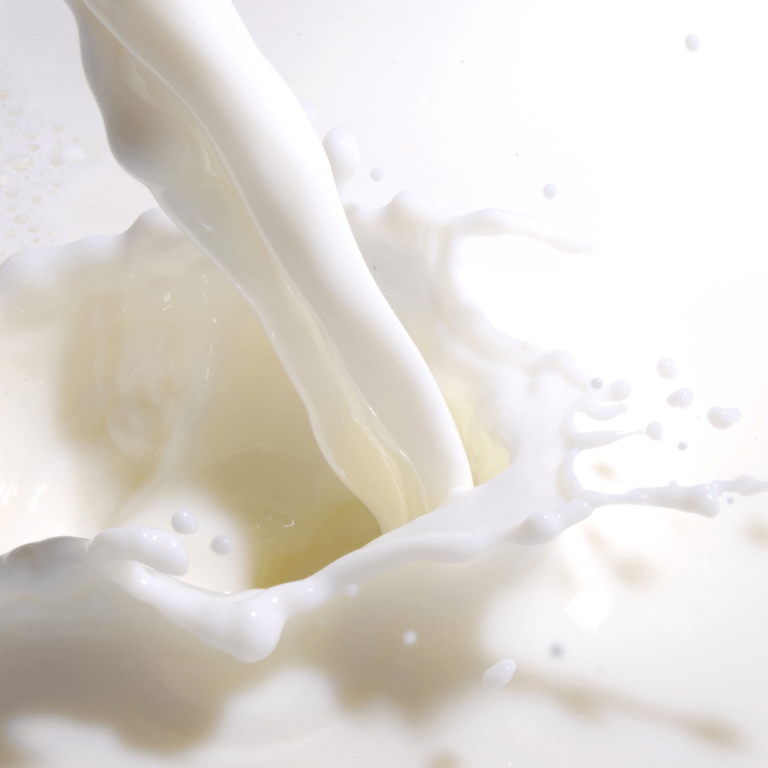 UHT MIlk contains lots of minerals and vitamin C. Heating milk with the UHT system does not reduce the content or biological value of milk protein, and even makes it more easily digestible by the human body due to easier access of digestive enzymes to the denatured protein molecules.
Technical aspects
UHT milk is produced by heating milk to around 140ᵒC for 2-5 seconds in order to sterilize the product and eradicate bacterial growth which causes the milk to spoil. During the production of UHT milk, a Maillard reaction occurs, which leads to a change in color, taste and/or odor. After opening, it should be stored in the fridge.
Shelf life
The shelf life of UHT Milk is up to 9 months depending on the method and temperature of pasteurization.
Packaging
UHT Milk should be stored in sterile, light-free containers, preferably in non-transparent plastic or cardboard boxes.
Applications
UHT Milk can be used as the base-line product for the majority of dairy segments. Depending on the process, it is used in the production of yogurts, butters, cheeses, creams, and many more.
How to order?
Are you wondering how to order our products? Contact us by sending a message!

Our B2B trade specialists will contact you within one hour of sending your inquiry during office hours. We will provide you with information about the product, its origin, price and method of delivery. We will also help you make a decision as to the choice of a specific product by presenting its industrial applications. As wholesale specialists, we will be able to provide high-level service with transparent trade rules. All trading transactions run smoothly with us!
Why Foodcom?
Our great team of Sales Support will help our Traders conduct the contract and business deals in a smooth and efficient way to ensure the best quality service to all our Business Partners. Our logistics team will take care of transportation and the financial department will be responsible for all matters connected with the financial part of the deal.
Our certificates



Got a question?
Contact us!