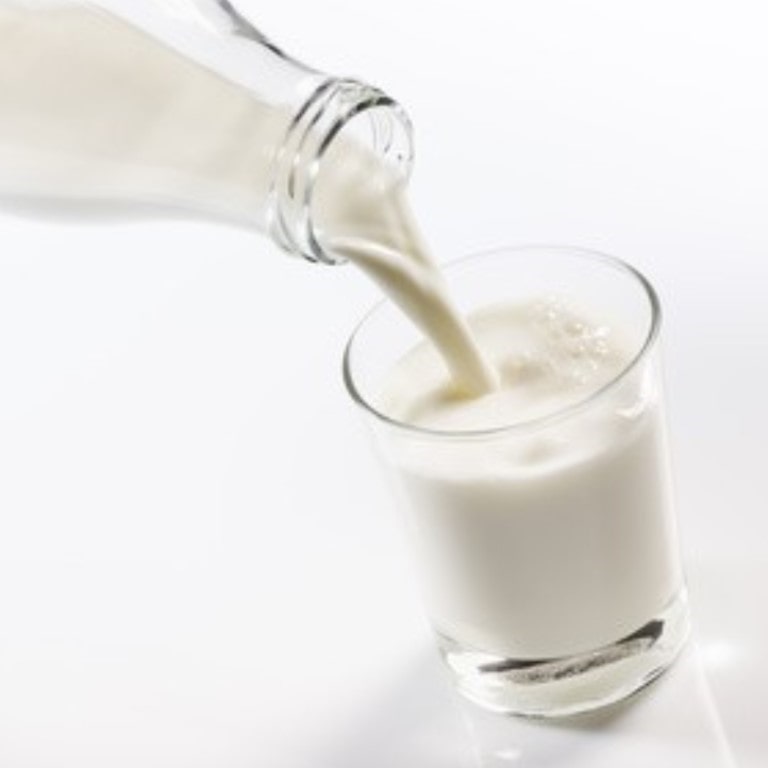 The production of organic milk is a closely monitored, environmentally friendly process. Local forage and pasture land are managed without the use of pesticides, chemical fertilizers, and genetically modified organisms (GMO). Dairy cows are fed organic feed and the use of synthetic hormones is prohibited, while antibiotics are allowed only when necessary. Organic milk and derived products are associated by the consumers with sustainable agriculture and health benefits.
Technical aspects
Final product is a homogenous liquid with a characteristic smell and creamy white color. The product is directly collected from farm animals. It contains fats, proteins, and lactose in variable amounts.
Typically, organic milk contains about 4.2% fat, 3.3% proteins, 4.9% lactose, and 0.7% minerals.
Shelf life
The shelf life of Organic Raw Milk is 7-10 days. The product should be stored at the temperature of 6°C or less.
Packaging
Foodcom supplies its Business Partners with Organic Raw Milk in silo trucks.
Applications
Organic raw milk is the baseline product for the majority of dairy segments. Depending on the process, it is used in the production of yogurts, butter, cheeses, creams, and many more.
How to order?
Are you wondering how to order our products? Contact us by sending a message!

Our B2B trade specialists will contact you within one hour of sending your inquiry during office hours. We will provide you with information about the product, its origin, price and method of delivery. We will also help you make a decision as to the choice of a specific product by presenting its industrial applications. As wholesale specialists, we will be able to provide high-level service with transparent trade rules. All trading transactions run smoothly with us!
Why Foodcom?
Our great team of Sales Support will help our Traders conduct the contract and business deals in a smooth and efficient way to ensure the best quality service to all our Business Partners. Our logistics team will take care of transportation and the financial department will be responsible for all matters connected with the financial part of the deal.
Our certificates



Got a question?
Contact us!