33rd Edition of Foodcom PLANT-BASED Newsletter
14 April 2023
Reading time: 9 minut

Publication date
14 April 2023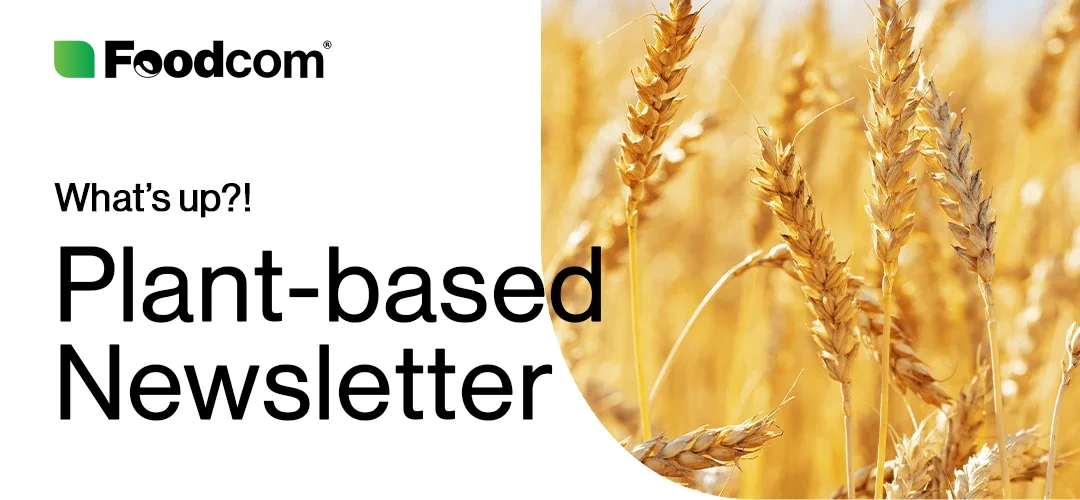 It has to be said out loud: the situation on the market for plant-based commodities changes from minute to minute. Sometimes even more frequently. It is easy to get lost in the flood of different, sometimes contradictory information. Fortunately, you have us – the creators of the best Plant-Based Newsletter on the market. In the universe. Well, our fans think so, which means it is, right?
Anyway, we're coming to you as always (thanks for having us!) with all the news you have to be up-to-date with lately. One of the hottest topics lately is the influx of Ukrainian grain into Europe and the attempts to regulate the situation. Also, in the 33rd Edition of the Newsletter you will read about Native Starches, Proteins, Sweeteners and Modified Starches.
Native Starches
The major paper manufacturers say that not much is happening in their segment at the moment. In their view, there could be significant changes from mid-May. The slow-down mentioned is most likely related to the not-that-great weather and limited travel, which translates into lower demand for cardboard packaging, among other things. However, this does not mean that the market for Native Starches is completely quiet, quite the contrary. We receive inquiries all the time, especially for relatively small quantities, a few trucks at a time. The best offers disappear quickly, leaving other interested parties to make do with what's left. We see higher demand for exports, local interest is lower. Many are hoping that the recent price cuts will translate into increased demand. It all depends on whether the major supermarket chains will also lower their prices, as suppliers did. Demand for Native Potato Starch and Native Waxy Corn starch is particularly high, although buyers are undoubtedly willing to invest a lot of time to find the most attractive offers.
Proteins
There is some demand for Vital Wheat Gluten, with inquiries coming mainly from North America and far Western Europe. In any case, buyers want lower and lower prices. Aqua feed producers are apparently just waking up from their hibernation, and there are many inquiries from pet food manufacturers, which is typical for the current time of the year. The demand for Corn Gluten Meal is high, inquiries are coming primarily from aqua feed and pet food manufacturers. Some buyers expect ridiculously low prices. There are significant differences between the cheapest and the most expensive offers currently available. There are again requests for Potato Protein, especially for small quantities.
Sweeteners
Sugar is very popular. No wonder because who does not want to sweeten their life a little these days, right? Demand for Chinese Dextrose has slowed, while interest in the raw material from Europe is growing instead. The latter has recently become cheaper, which has led to increased demand. There are also inquiries for European Dextrose from buyers who previously turned to Chinese raw material but seem to have decided to return to the familiar European one. There is also a strong demand for Sorbitol.
Modified Starches
There are shortages in the market for both E1442 and E1414. This is true for both the potato-derived variety and waxy corn. In these extreme times, starches used in extreme temperature processes have undoubtedly been selling like hotcakes. Demand for E1422 is still there. Buyers expect lower prices, but they are not coming down due to the shortage of Native Waxy Corn Starch.