Modified Starch E1442
Discover the power of E1442 Modified Starch – the key to perfect consistency in food and cosmetic products. Improve your products by taking advantage of its exceptional thickening properties.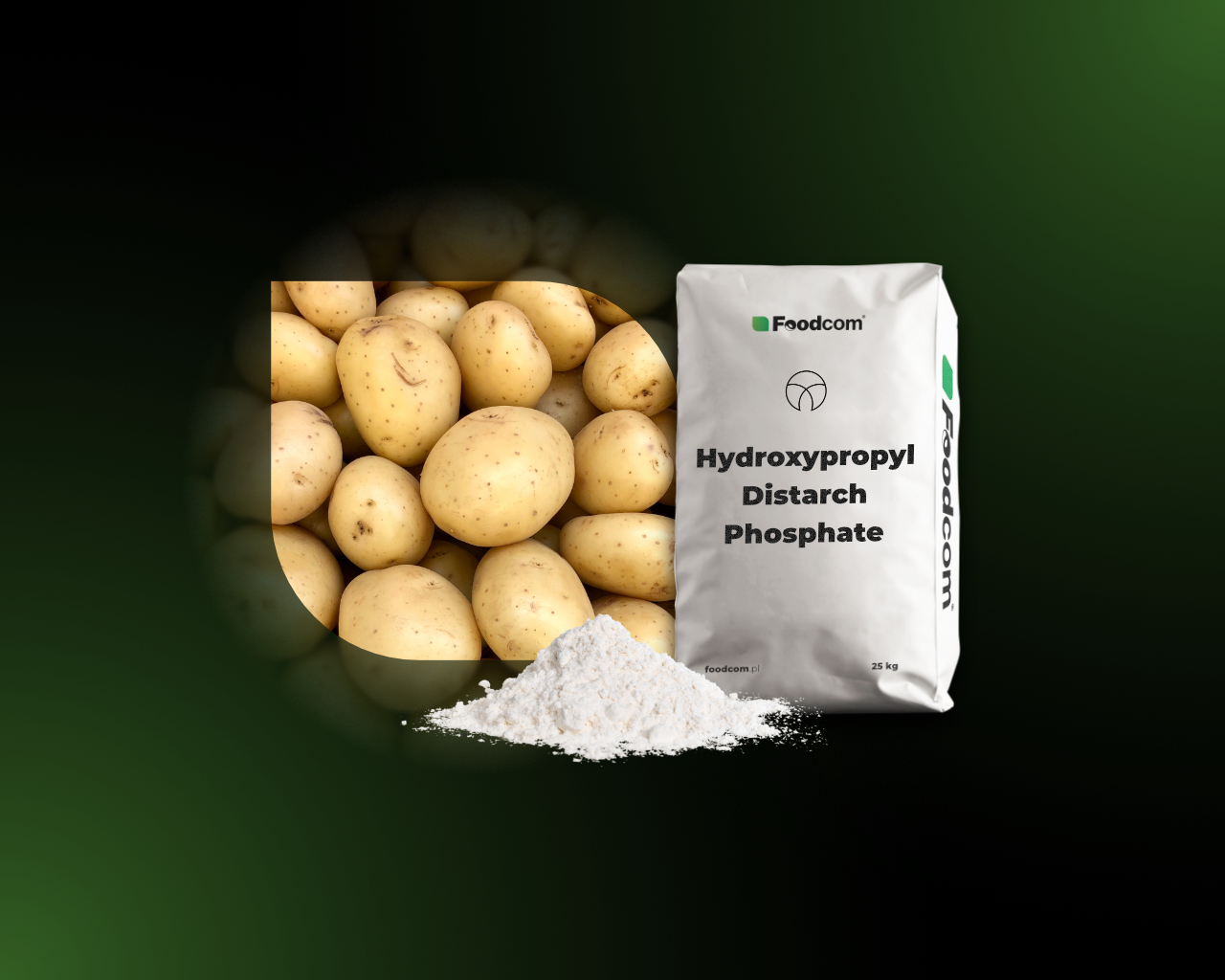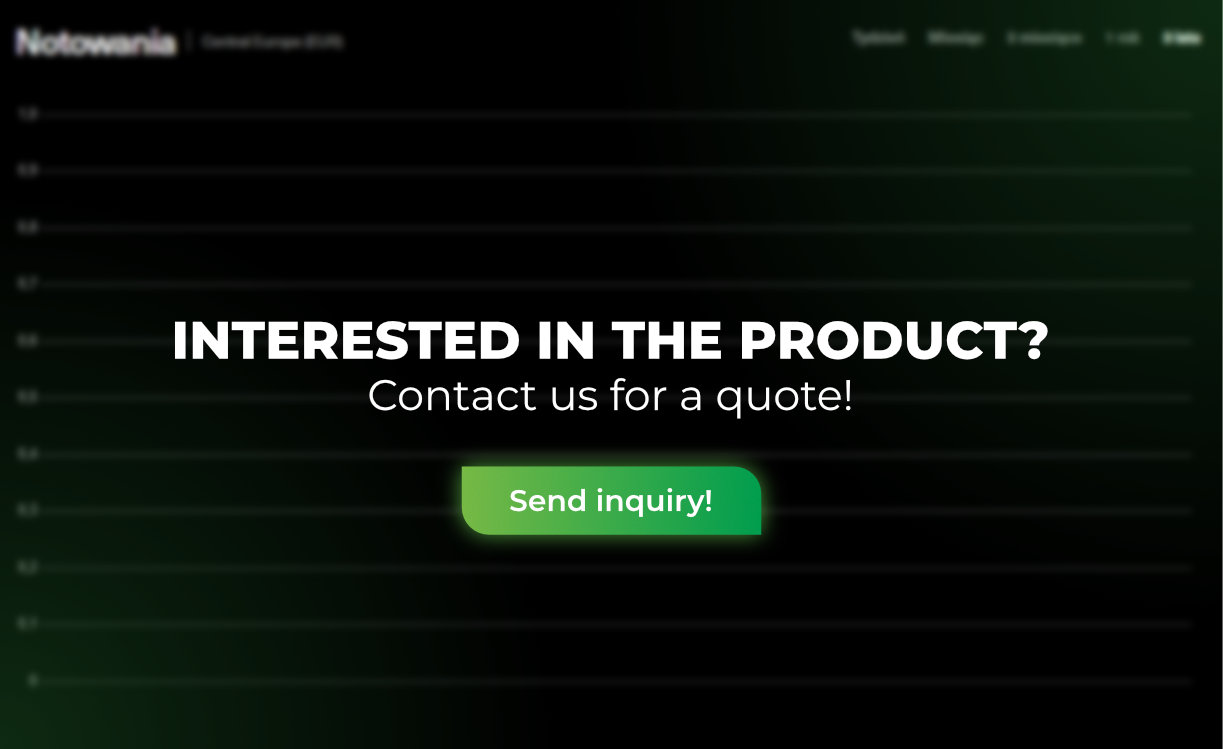 Technical aspects
Modified Starch E1442 (Hydroxypropyl Distarch Phosphate) is in the form of a powder with the white color and typical smell of starch. It is produced by treating natural starch with propylene oxide and phosphoric acid or phosphorus oxychloride. Modified Starch E1442 dissolves in hot water and swells in cold or warm water. It is also resistant to high temperatures and has very good freezing and thawing properties.
Modified Starch E1442 is used as a stabilizer, thickener, binder and emulsifier. It is gluten-free and not genetically modified.
Storage period
The storage period of Modified Starch E1442 is up to two years, as long as the product is stored in a dry, ventilated warehouse.
Packaging
Foodcom S.A. supplies its Business Partners with Modified Starch E1442 in 25 kg bags.
Application
Modified Starch E1442 is mainly used as a stabilizing and thickening agent. In the production of sauces and fruitcake fillings, it serves as a thickening agent that forms gels without heating. In the dairy industry, it is used in the production of cottage cheese, cream, yogurt and ice cream, giving products a sticky consistency. In addition, E1442 is found in many canned fish, vegetables and fruit. It is also used in frozen products such as ice cream and ready-to-eat meals because of its excellent freeze-drying properties, which maintain flavor, uniform texture and color after thawing and refreezing.
Modified Starch E1442 is also used in the manufacture of cosmetics. It gives products a thicker and smoother texture, making them easier to apply. In addition, its ability to bind water can help moisturize skin and hair. It is mild in application and can be used in a variety of cosmetics, such as creams, lotions, makeup products or hair care products.
Alternative names
Hydroxypropyl Distarch Phosphate, E1442 modified starch, HDP, HDP starch, INS 1442, ethylene oxide modified starch
How to start cooperation with us?
Buy now
We offer express purchase of the product at the price indicated on our website.
---
Payment
Payment is made after contacting our representative to arrange the details of the order.
Transport
We offer two options for delivery – personal collection of the product from our warehouse or commissioning transport.
Buy now
Book
We provide the possibility to reserve the product at the price indicated on the website.
---
Payment
After paying 10% of the order value, the product will be reserved for a period of 3 days. After that, the remaining amount must be paid.
Transport
You can pick up the purchased product in one of our warehouses or let us organize the transport.
Book
Product inquiry
The inquiry is forwarded to the appropriate trader. Our representative will then contact you to discuss the details of the order.
---
Payment
The payment terms will be determined during the business negotiations.
Transport
Convenient transport is organized in cooperation with our logistics department.
Send inquiry

Contact
Reach out to us!
Contact us by the contact form, and get a direct response to your question within four business hours!
Looking for a trusted partner in distribution?
Need a new supplier for your production?
Interested in a product not listed on the website?