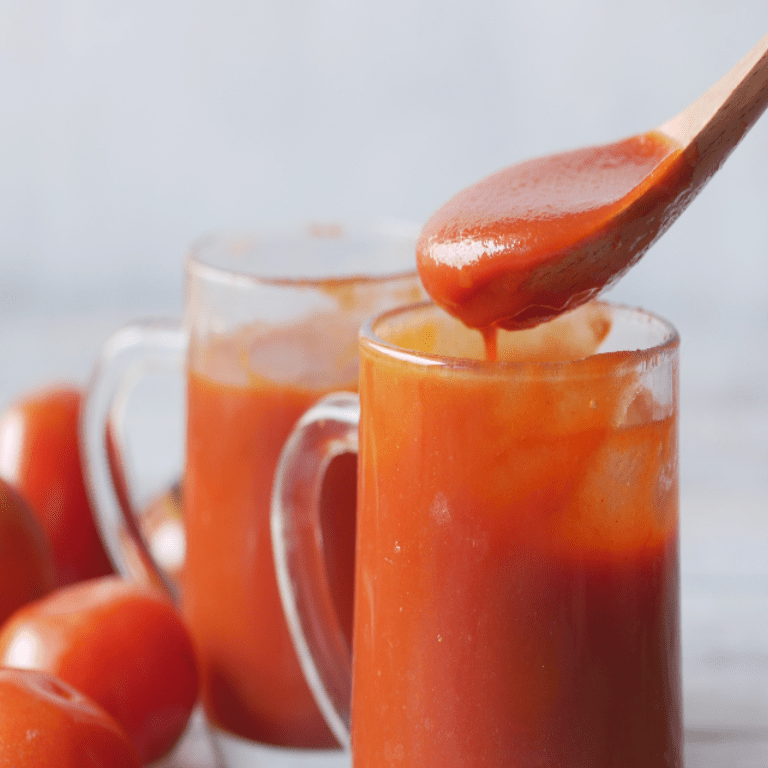 Tomato Paste is a thick paste obtained from ripe tomatoes. Production process involves boiling tomatoes for several hours to reduce the water content, squeezing off the seeds and skin, and boiling the liquid again to reduce the base to a thick, rich concentrate.
Technical aspects
The final product has a fresh and rich tomato flavor and a deep red color. It has a smooth and thick consistency. It is free of unwanted additives and is also a good source of lycopene, an antioxidant found in cooked tomatoes. It has no artificial sugar content.
Alternative names: tomato sauce, tomato concentrate, concentrated tomato paste.
Shelf life
The shelf life of Tomato Paste is about 18 to 24 months.Product should be stored at above 10°C and below 24°C.
Packaging
Foodcom supplies its Business Partners with Tomato Paste in aseptic bags in steel drums 230 kg.
Applications
Tomato Paste is an excellent base for sauces used on pizza, pasta and other tomato dishes, so it is widely used in pizzerias, restaurants or in catering businesses. It provides thickness, smoothness and rich tomato taste.
How to order?
Are you wondering how to order our products? Contact us by sending a message!

Our B2B trade specialists will contact you within one hour of sending your inquiry during office hours. We will provide you with information about the product, its origin, price and method of delivery. We will also help you make a decision as to the choice of a specific product by presenting its industrial applications. As wholesale specialists, we will be able to provide high-level service with transparent trade rules. All trading transactions run smoothly with us!
Why Foodcom?
Our great team of Sales Support will help our Traders conduct the contract and business deals in a smooth and efficient way to ensure the best quality service to all our Business Partners. Our logistics team will take care of transportation and the financial department will be responsible for all matters connected with the financial part of the deal.
Our certificates



Got a question?
Contact us!