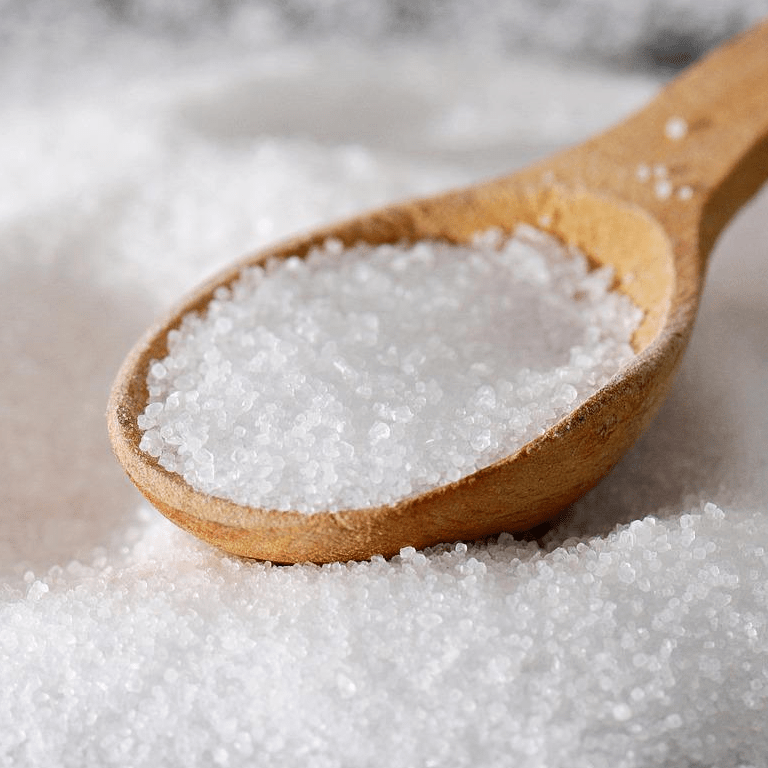 Sodium Chloride is an inorganic chemical compound of the chloride group, a salt of hydrochloric acid and sodium. It is the primary ingredient in table salt, brewed salt and road salt. The technological process of obtaining brewed salt involves thermal thickening of salted waters and crystallization of salt from them. In nature it occurs as a mineral component, forming rock salt deposits, called halite.
Technical aspects
Sodium Chloride occurs in the form of a fine crystalline white powder, with a characteristic salty odor and taste. It exhibits strong hygroscopic properties. The product offered by Foodcom is not genetically modified. Foodcom also offers food-grade brewed salt without anti-caking agent.
Alternative names: table salt, food salt, rock salt, industrial salt, halite, NaCl.
Shelf life
Properly stored Sodium Chloride has no expiration date. Product should be stored in clean, dry and airtight containers.
Packaging
Foodcom supplies its Business Partners with Sodium Chloride in 25 kg, 50 kg bags or in Big Bags.
Applications
Sodium Chloride is used as a food additive that imparts a salty taste to foods, and it's often added as a food preservative. Application of Sodium Chloride is crucial in the glass and tanning industries. Pure Sodium Chloride is used for electrolyte disorders. It can also be found in products applied for topical eye wash, throat and nasal rinses.
How to order?
Are you wondering how to order our products? Contact us by sending a message!

Our B2B trade specialists will contact you within one hour of sending your inquiry during office hours. We will provide you with information about the product, its origin, price and method of delivery. We will also help you make a decision as to the choice of a specific product by presenting its industrial applications. As wholesale specialists, we will be able to provide high-level service with transparent trade rules. All trading transactions run smoothly with us!
Why Foodcom?
Our great team of Sales Support will help our Traders conduct the contract and business deals in a smooth and efficient way to ensure the best quality service to all our Business Partners. Our logistics team will take care of transportation and the financial department will be responsible for all matters connected with the financial part of the deal.
Our certificates



Want to start a cooperation?
Inquire for a customized quote