Sodium Hydroxide 50%
Sodium Hydroxide 50%, also known as Caustic Soda, is an inorganic compound. It is a corrosive ingredient with multiple applications, including water treatment, as a food additive, or ingredient for manufacturing detergents. This raw material has a white solid manufactured by the electrolysis of brine using membrane technology.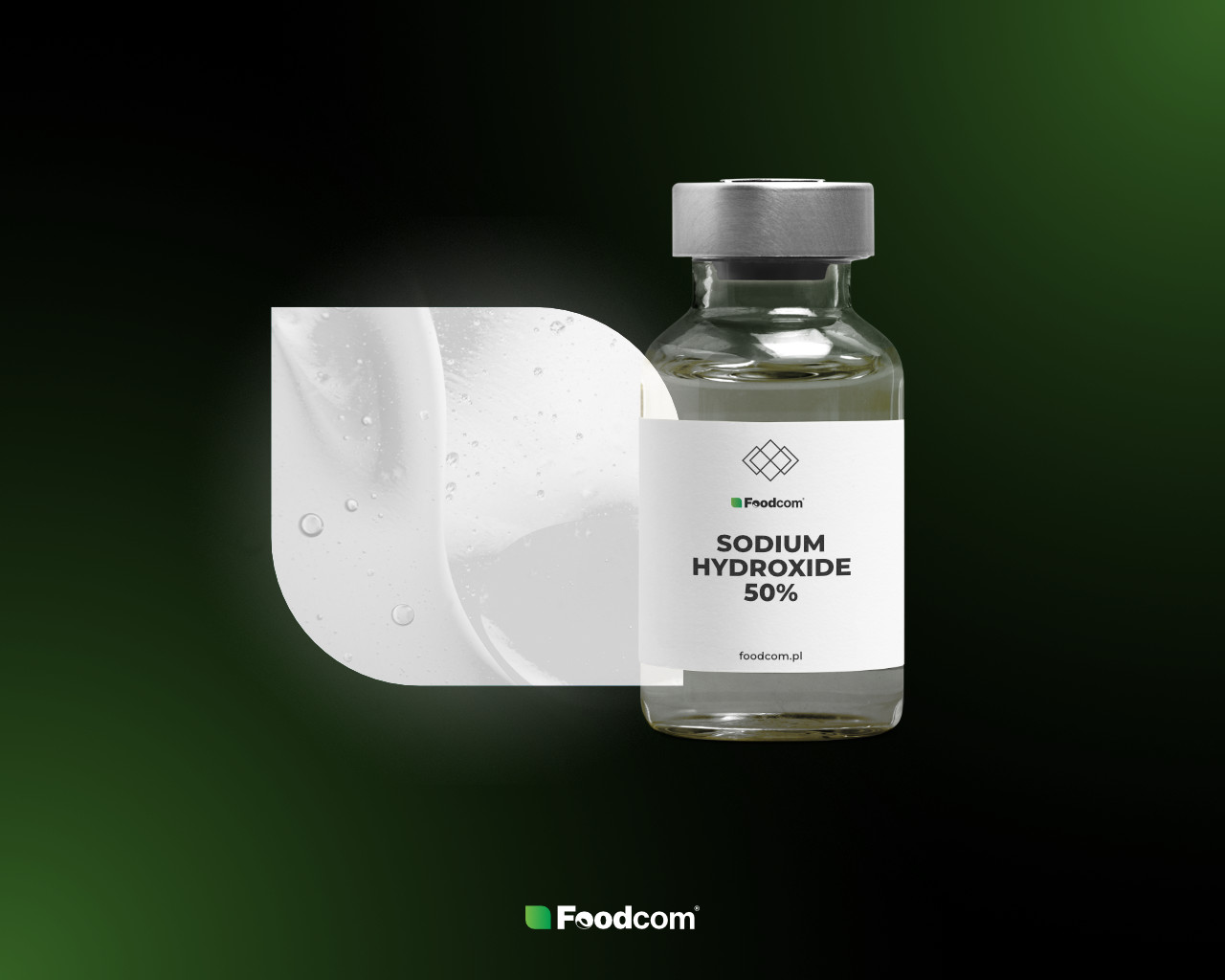 Price Quotations
Central Europe (EUR)
Month
3 months
1 year
3 years
Prices subject to final confirmation. Indications made for EXW Central Europe.*
Storage period
The shelf life of Sodium Hydroxide 50% is two years.
Packaging
Foodcom supplies its Business Partners with Sodium Hydroxide in IBC tanks or cisterns.
Application
Sodium Hydroxide 50% is used as a pH regulator in various industrial processes. It is applied as a component in the manufacture of cleaning products. Sodium Hydroxide 50% can be used in following industries: oil, petrochemical, soap and detergents, pulp and paper (for chemical treatment of wood) or chemical industry.
Alternative names
caustic soda, sodium hydroxide solution, E524
How to start cooperation with us?
Buy now
We offer express purchase of the product at the price indicated on our website.
---
Payment
Payment is made after contacting our representative to arrange the details of the order.
Transport
We offer two options for delivery – personal collection of the product from our warehouse or commissioning transport.
Buy now
Book
We provide the possibility to reserve the product at the price indicated on the website.
---
Payment
After paying 10% of the order value, the product will be reserved for a period of 3 days. After that, the remaining amount must be paid.
Transport
You can pick up the purchased product in one of our warehouses or let us organize the transport.
Book
Product inquiry
The inquiry is forwarded to the appropriate trader. Our representative will then contact you to discuss the details of the order.
---
Payment
The payment terms will be determined during the business negotiations.
Transport
Convenient transport is organized in cooperation with our logistics department.
Send inquiry

Contact
Reach out to us!
Contact us by the contact form, and get a direct response to your question within four business hours!
Looking for a trusted partner in distribution?
Need a new supplier for your production?
Interested in a product not listed on the website?