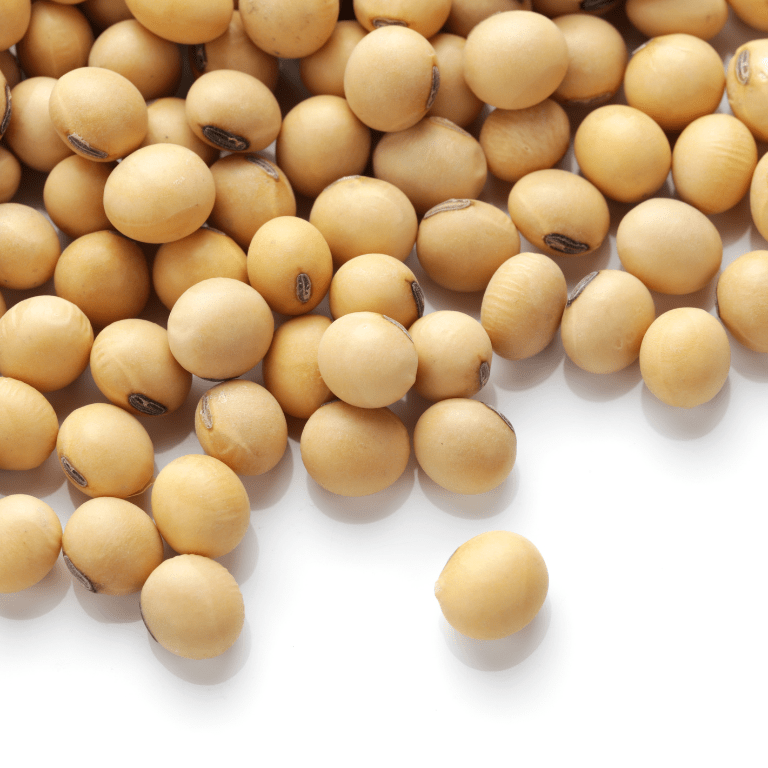 Lecithin is processed from plants as a byproduct of oil refining. Soy Lecithin is used extensively in the food industry and in the manufacture of dietary supplements and medicines.
Technical aspects
The commodity is in one of two forms: a homogeneous, viscous liquid or a homogeneous, free-flowing powder – in which slight crumbling lumps can be acceptable. The substance contains no additives that alter taste or odor – both of these elements stay typical of soybeans. The raw material's color appears from dark brown, yellow-gray to light straw.
Alternative names: E322, natural soy emulsifier, soy phospholipid, soya lecithin, soybean lecithin.
Shelf life
Shelf life in the original packaging is 24 months from the date of manufacture. The product should be stored in a dry, clean and ventilated place. After opening, it should be processed immediately or well protected from the external conditions.
Packaging
Foodcom supplies its Business Partners with powdered Soy Lecithin in 20 and 25 kg cartons or bags. The emulsifier in liquid form comes in 1000 kg IBC containers or 200 kg metal drums.
Applications
Soy Lecithin is used in the food industry as a natural emulsifier and stabilizer. It is mainly applied in the baking and confectionery industries. The commodity also has beneficial function for the production of diet supplements.
How to order?
Are you wondering how to order our products? Contact us by sending a message!

Our B2B trade specialists will contact you within one hour of sending your inquiry during office hours. We will provide you with information about the product, its origin, price and method of delivery. We will also help you make a decision as to the choice of a specific product by presenting its industrial applications. As wholesale specialists, we will be able to provide high-level service with transparent trade rules. All trading transactions run smoothly with us!
Why Foodcom?
Our great team of Sales Support will help our Traders conduct the contract and business deals in a smooth and efficient way to ensure the best quality service to all our Business Partners. Our logistics team will take care of transportation and the financial department will be responsible for all matters connected with the financial part of the deal.
Our certificates



Got a question?
Contact us!