Soy Lecithin
Soy Lecithin – an invaluable ingredient in the industry. It's a natural emulsifier and stabilizer with many uses. Discover the versatility of Soy Lecithin and enrich your products.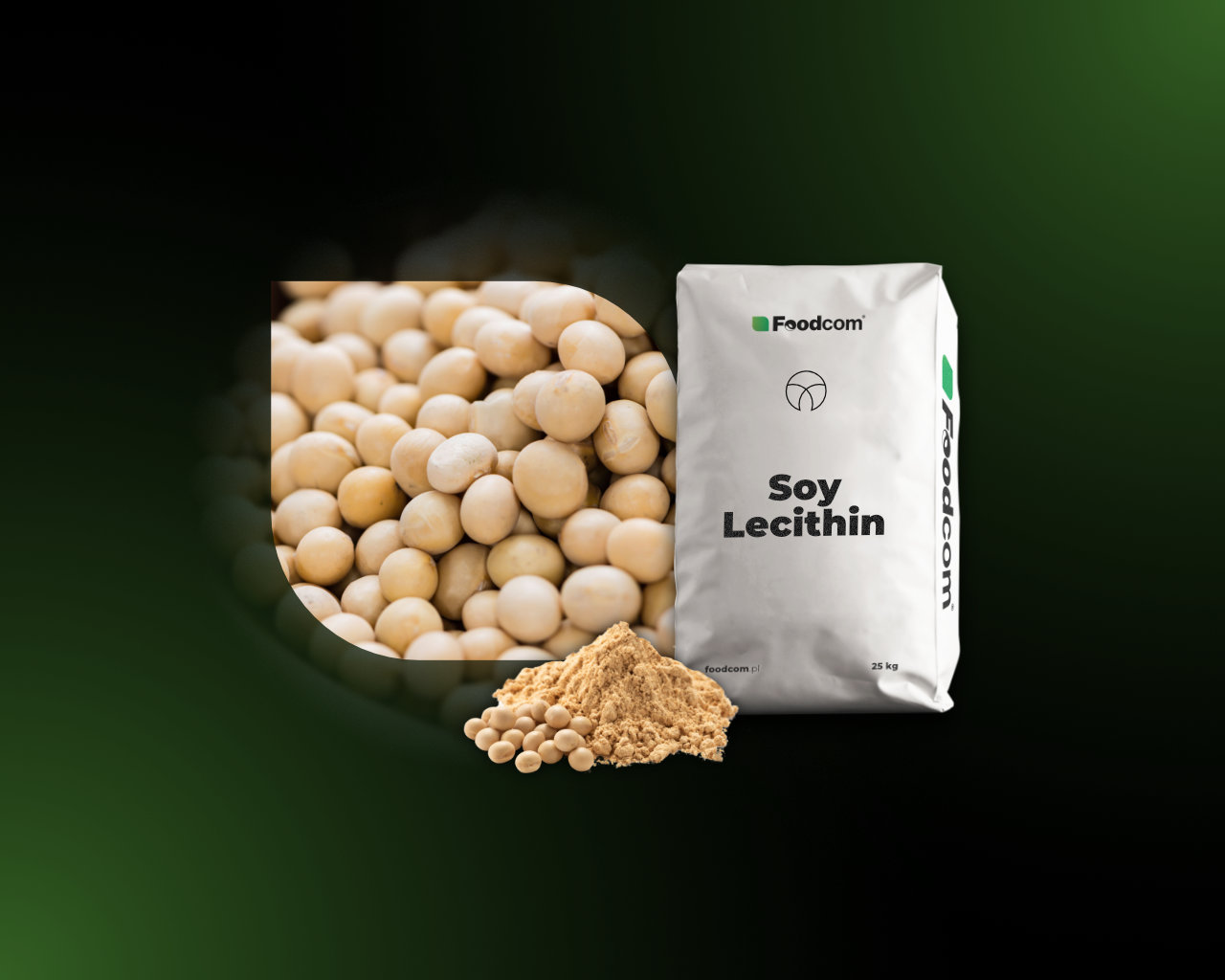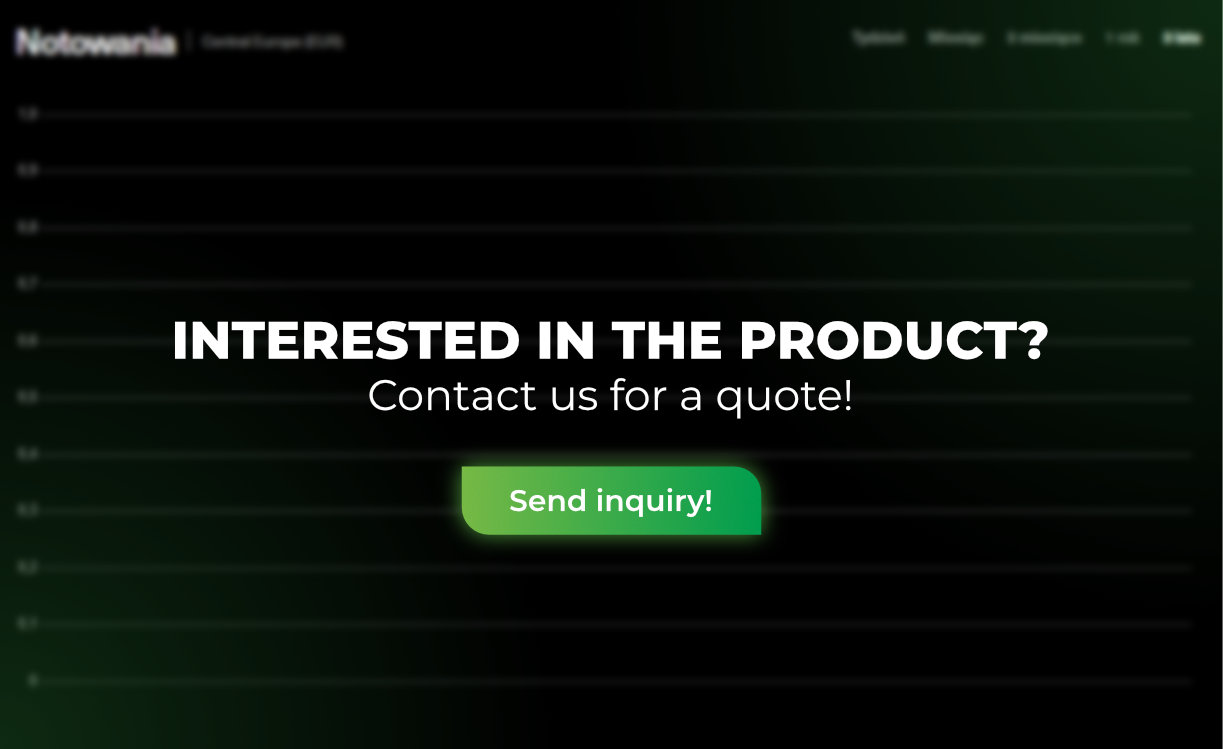 Technical aspects
Soy Lecithin comes in one of two forms: a homogeneous, viscous liquid or a homogeneous, free-flowing powder in which small friable lumps are permitted. The substance contains no additives that alter taste or odor – both of which remain typical of soy. It takes on a raw material color ranging from dark brown to yellow-gray to light straw. Soy Lecithin is extracted from soybeans and is a by-product of oil refining.
Soy Lecithin has emulsifying and stabilizing properties, i.e. it enables the formation of emulsions, increases the viscosity of the product and influences its better consistency. It can also be a source of protein in food.
Storage period
The storage period of Soy Lecithin in its original packaging is 24 months from the date of manufacture. The product should be stored in a dry, clean and ventilated place. The product should be processed immediately after opening or protected from external influences.
Packaging
Foodcom S.A. supplies its Business Partners with Soy Lecithin in powder form in cartons and bags of 20 or 25 kg. The emulsifier in liquid form is supplied in 1000 kg IBC containers or 200 kg metal drums.
Application
Soy Lecithin (E322) is used in the food industry as a natural emulsifier and stabilizer. It is mainly used in the baking and confectionery industries. Soy Lecithin stabilizes emulsions such as mayonnaise and prolongs the freshness of baked goods. E322 is also found in the ingredients of: chocolate, cakes, desserts, cocoa-like beverages, margarines and dairy products. Lecithin in powder form is more hydrophobic than liquid lecithin and binds better to fat. Liquid lecithin, on the other hand, is more hydrophilic, meaning it binds better to water. For this reason, high-fat mixtures such as chocolates and confectionery are emulsified or stabilized by adding liquid lecithin. Powdered lecithin, on the other hand, stabilizes bread making and improves the texture of dressings, sauces and chewing gums.
Soy Lecithin also has a useful function in the manufacture of dietary supplements. Preparations containing this substance improve the functioning of the nervous and circulatory systems and have a positive effect on liver function.
Soy Lecithin is also used in the cosmetics industry. It is an emulsifier in ointments and creams, i.e. it ensures that they have an even consistency and do not flake off. In addition, Soy Lecithin has a high lipid content, so it forms an oily layer on the surface of the skin, which is why it is added to moisturizers. It also improves the condition of hair and is therefore a component of conditioners and emollient masks.
Alternative names
E322, natural soy emulsifier, soy phospholipid, soy lecithin, soy lecithin
How to start cooperation with us?
Buy now
We offer express purchase of the product at the price indicated on our website.
---
Payment
Payment is made after contacting our representative to arrange the details of the order.
Transport
We offer two options for delivery – personal collection of the product from our warehouse or commissioning transport.
Buy now
Book
We provide the possibility to reserve the product at the price indicated on the website.
---
Payment
After paying 10% of the order value, the product will be reserved for a period of 3 days. After that, the remaining amount must be paid.
Transport
You can pick up the purchased product in one of our warehouses or let us organize the transport.
Book
Product inquiry
The inquiry is forwarded to the appropriate trader. Our representative will then contact you to discuss the details of the order.
---
Payment
The payment terms will be determined during the business negotiations.
Transport
Convenient transport is organized in cooperation with our logistics department.
Send inquiry

Contact
Reach out to us!
Contact us by the contact form, and get a direct response to your question within four business hours!
Looking for a trusted partner in distribution?
Need a new supplier for your production?
Interested in a product not listed on the website?