Pea Protein
Pea Protein is a unique plant-based product that is not only an alternative to animal protein, but also offers a number of functional properties. It is perfect for use in food production and as an ingredient in animal nutrition. Discover the potential of Pea Protein.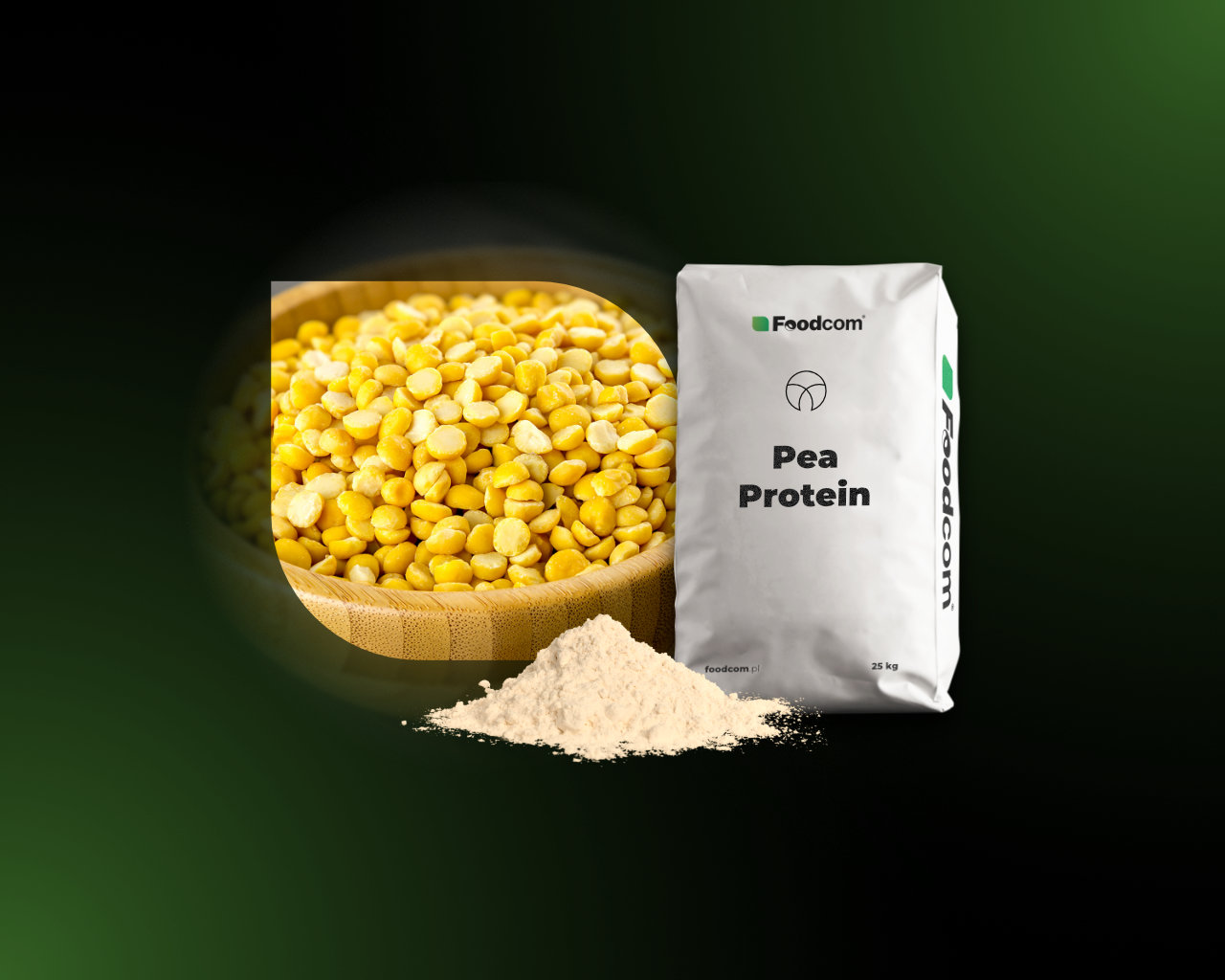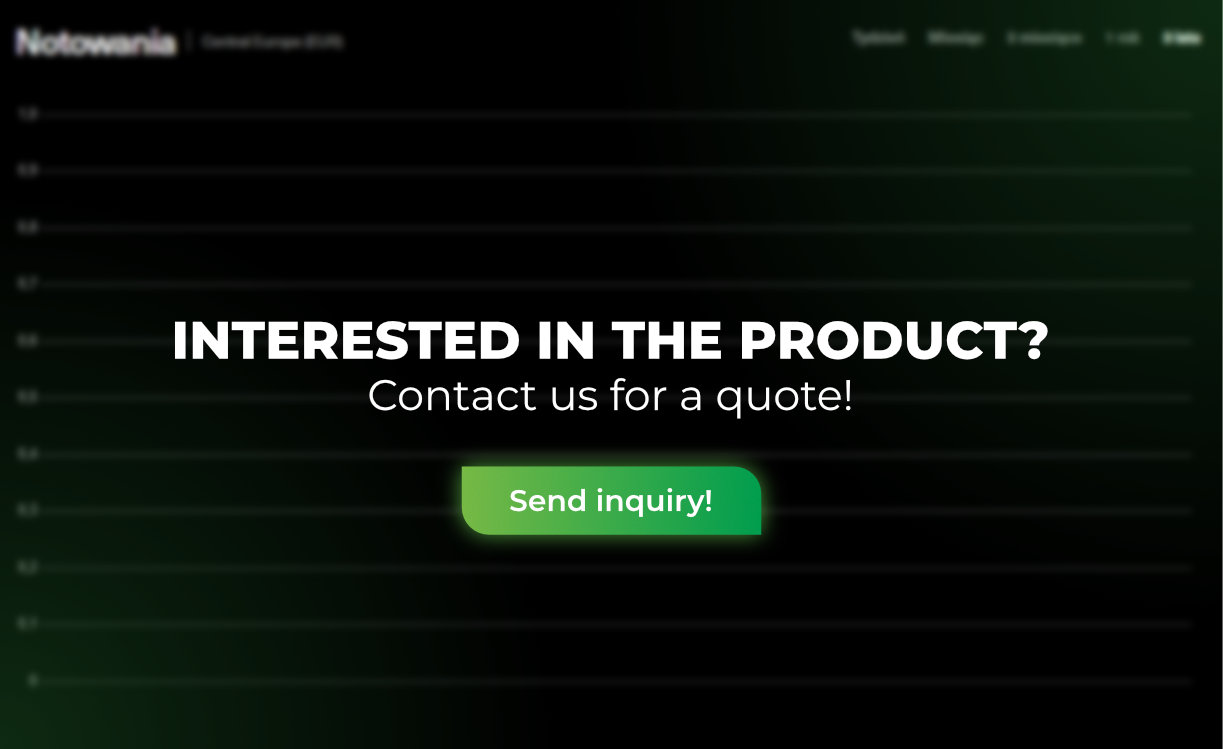 Technical aspects
Pea Protein comes in the form of a beige powder with a pure taste. It is obtained from golden or yellow peas by a dry and a liquid process. In the dry stage, the pea shells are mechanically removed and ground. Later, the pea flour is obtained and, due to its solubility in water, the proteins are separated by centrifugation and harvested.
Pea Protein has a very high protein content – 80% per 100g – and is also a good source of iron and amino acids. It has anti-allergenic properties and high digestibility. It is also a good emulsifier and foaming agent. The functional properties of Pea Protein concentrates and isolates include water binding capacity, foaming and gelling stability.
Download specification
Storage period
The storage period of Pea Protein is 24 months. The product should be stored in cool and dry warehouses, preferably without access to light.
Packaging
Foodcom S.A. offers Pea Protein in 20, 25 kg bags and Big Bags.
Application
Pea Protein is used as a vegetable protein source in food manufacturing. It can be used in products such as smoothies, plant-based meat substitutes, vegan ice cream, and yogurt alternatives. When added to meat substitutes, it not only provides an alternative to zoonotic protein, but also thickens the final product. Pea Protein is also popular in baking and as an ingredient in prepared foods. In addition, it enables the production of emulsions in sauces or vegan mayonnaise.
Pea Protein can also be used in animal nutrition. It affects the weight gain of animals, being a source of protein. It is also characterized by high digestibility. Pea Protein can be used in livestock and pet nutrition.
Alternative names
pea protein 80%, yellow pea protein, pea protein concentrate, pea protein isolate
How to start cooperation with us?
Buy now
We offer express purchase of the product at the price indicated on our website.
---
Payment
Payment is made after contacting our representative to arrange the details of the order.
Transport
We offer two options for delivery – personal collection of the product from our warehouse or commissioning transport.
Buy now
Book
We provide the possibility to reserve the product at the price indicated on the website.
---
Payment
After paying 10% of the order value, the product will be reserved for a period of 3 days. After that, the remaining amount must be paid.
Transport
You can pick up the purchased product in one of our warehouses or let us organize the transport.
Book
Product inquiry
The inquiry is forwarded to the appropriate trader. Our representative will then contact you to discuss the details of the order.
---
Payment
The payment terms will be determined during the business negotiations.
Transport
Convenient transport is organized in cooperation with our logistics department.
Send inquiry

Contact
Reach out to us!
Contact us by the contact form, and get a direct response to your question within four business hours!
Looking for a trusted partner in distribution?
Need a new supplier for your production?
Interested in a product not listed on the website?