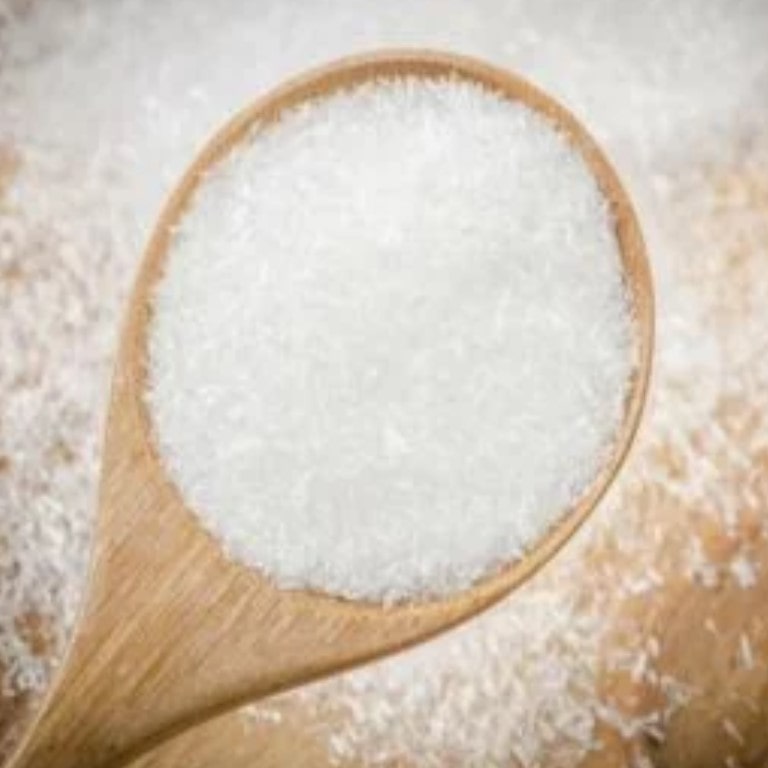 Monosodium Glutamate, also known as MSG, is the sodium salt of glutamic acid, one of the most abundantly occurring amino acids.
MSG is obtained by fermentation of starch, sugar cane, sugar beets, or molasses, but it naturally is present in seaweed broth, but also in many vegetables, cheeses, and mushrooms.
Technical aspects
Monosodium Glutamate contains a single amino acid from glutamic acid and is not considered crude protein content. It is insoluble, and not hygroscopic in common organic solvents either. Responds well to processing, as it does not decompose when cooked. In the presence of sugar, it changes its color to brown when high temperatures are also applied.
It is usually available as a monohydrate, a white crystalline powder, odorless and soluble in water.
Alternative names: MSG, E621, sodium glutamate, 2-aminoglutaric acid, sodium salt of glutamic acid.
Shelf life
The shelf life of Monosodium Glutamate 25 kg is 3 years. Product should be stored in a cool, dry place.
Packaging
Foodcom supplies its Business Partners with Monosodium Glutamate in 25 kg bags.
Applications
Monosodium Glutamate is a profoundly popular product because of its ability to elicit a taste "umami", considered being the fifth taste. It has therefore found substantial application in the food industry, especially in meats, soups, baked goods, seasonings, and other products to enhance its flavors.
How to order?
Are you wondering how to order our products? Contact us by sending a message!

Our B2B trade specialists will contact you within one hour of sending your inquiry during office hours. We will provide you with information about the product, its origin, price and method of delivery. We will also help you make a decision as to the choice of a specific product by presenting its industrial applications. As wholesale specialists, we will be able to provide high-level service with transparent trade rules. All trading transactions run smoothly with us!
Why Foodcom?
Our great team of Sales Support will help our Traders conduct the contract and business deals in a smooth and efficient way to ensure the best quality service to all our Business Partners. Our logistics team will take care of transportation and the financial department will be responsible for all matters connected with the financial part of the deal.
Our certificates



Got a question?
Contact us!