What else? 30th Edition of Foodcom PLANT-BASED Newsletter

Publication date
01 March 2023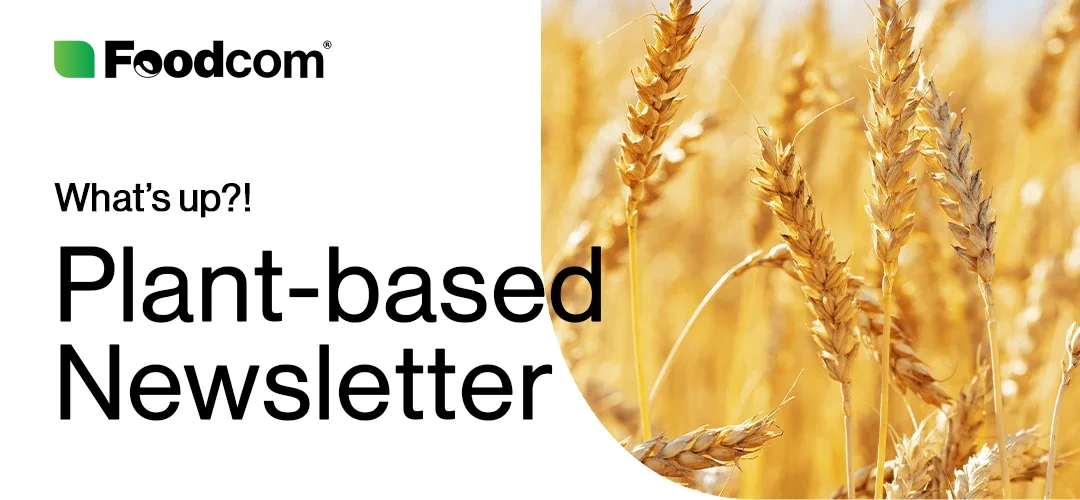 Europe
Denmark is considering a new tax on farmers
A government adviser argues that the country should cut beef and milk production to reduce greenhouse gas emissions and meet climate goals. "An incentive" for farmers to switch to producing crops and pork that have less negative environmental impact would be an emissions tax of 750 Danish kroner ($108). Nothing stimulates life changes more positively than taking away money, right?
European farmers are concerned about drought
Europe has already experienced a drought last year that was described as "the worst in 500 years." It had a decisive impact on the quantity and quality of last year's harvest. Now it looks like a similar scenario could repeat itself. Some regions of France, Italy and Spain are also experiencing severe droughts this year. So far, the consequences have been minor. There is no doubt that the lack of precipitation is hurting crops in the run-up to the spring season. Is it already fair to say that drought is a hot topic in 2023 as well?
The salad crisis in the UK continues
The so-called "salad crisis" has been going on in the UK for several weeks. More and more supermarket chains are limiting the amount of each type of vegetable that customers can buy. The situation has been exacerbated by reduced winter production in greenhouses across Europe, due to high energy costs. The government says the key to getting out of the crisis is effective cooperation between supermarkets and farmers. A salad crisis? Really?
The Americas
Food giant Dole has temporarily halted production in North America
The reason was… a hacker attack in early February. One of the world's largest fruit and vegetable producers was forced to temporarily halt operations in North America after falling victim to such an attack. As a result, consumers were unable to find its products on store shelves. The matter was referred to the relevant authorities. What a time when even fruits and vegetables are attacked by hackers…
Argentine forecasts for soybean and corn harvests are lower. Even lower
Hot and dry weather conditions in Argentina continue to negatively impact crops. Temperatures are again expected to exceed 30 degrees Celsius in the coming days, plus a lack of rainfall is forecast. At this stage, it is difficult to say conclusively how the harsh weather conditions will affect the quantity and quality of the harvest.
Enbridge invests $1 billion to convert food waste into energy
U.S.-based Divert Inc, which converts rotting food into energy, boasted it has received a $1 billion commitment from Canadian pipeline operator Enbridge Inc. The investment is aimed at expanding Divert Inc's facilities in North America. Maybe that's the solution to high energy prices: waste processing?
Asia & Oceania
India's sugar production below projections
There is a risk that India will produce less sugar than expected. The reason for this is sugarcane, which matures early and loses weight due to weather conditions. As a result, sugar production is expected to be lower than originally expected, which will certainly affect reduced exports. This is good news only for Brazil and Thailand, India's biggest competitors in sugar exports.
The fall in the price of rapeseed in China will affect the world market
After the spring holiday, demand for oils and fats in China has dropped significantly, with rapeseed oil falling the most of all oil types. Forecasts of falling demand for rapeseed oil and meal in China coupled with increasing supply of soybeans on the world market will increase pressure on rapeseed prices in the near term. Both oil and the situation on the Chinese market are issues that should be watched closely.
What impact will rising temperatures have on India's wheat crop?
It was decided to form a panel of officials to assess the impact of high temperatures on the wheat crop and yields. Earlier forecasts were for record yields, but the absence of winter rains has raised temperatures in key regions. Nevertheless, the condition of the crop looks quite good at this point.