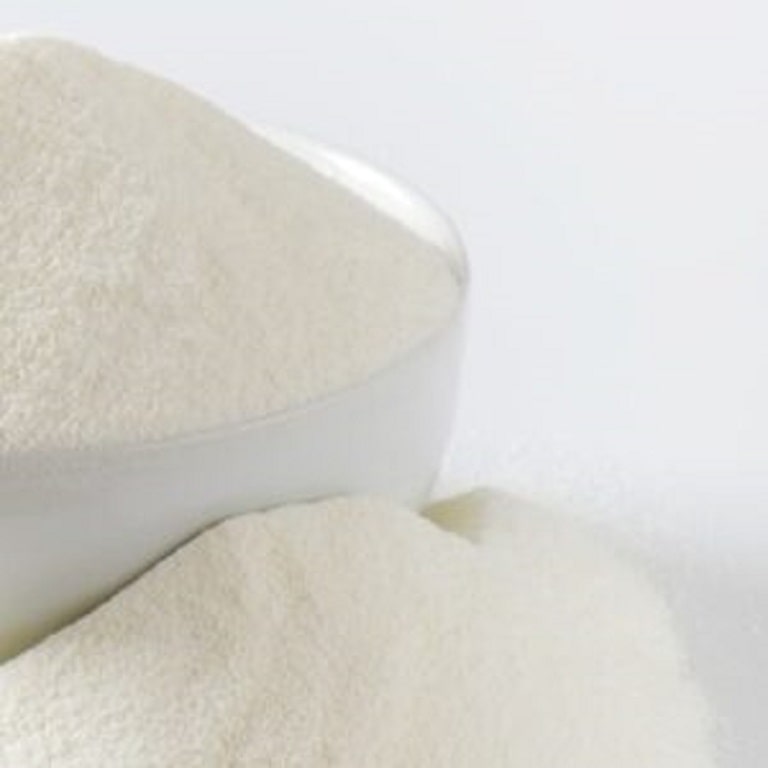 Full Cream Milk Powder is a dairy product obtained through the process of evaporation of water from the pasteurized whole cow's milk with the help of a vacuum pump. Later, the product is spray-dried and full cream milk powder is collected. The powder form of full cream milk retains all the qualities of the liquid milk but has a significantly extended shelf life.
Technical aspects
Foodcom offers Full Cream Milk Powder with a clean flavor, high nutritional value, and a white to cream color. It has a clean smell without foreign odors. Full Cream Milk Powder is considered to be rich in nutritional value, cost-effective, and exemplifying good performance. Its water-binding properties allow for better texture, while high levels of lactose and proteins enable the enhancement of the caramel color and taste. High levels of whole milk proteins enhance such properties as emulsification, whipping, foaming, gelling, and thickening. Full Cream Milk Powder also shows a high dispersibility rate, as well as stability to the low pH and high temperatures.
Alternative names: FCMP, 26% milk powder, 28% milk powder, whole milk powder.
Shelf life
The shelf life of Full Cream Milk Powder is about 12-18 months. The product should be stored at a maximum temperature of 25°C and relative humidity of less than 75%.
Packaging
Foodcom supplies its Business Partners with Full Cream Milk Powder in 25 kg, in Big Bags or silos.
Applications
Full Cream Milk Powder has many uses in the food industry. It is primarily used in confectionery, chocolate, caramel, and ice cream products as well as in the baking industry as a component of creams, toppings, fillings, and icings. It is also used in the production of frozen foods, milk-based beverages, and instant soups, sauce premixes, and coffee whiteners.
How to order?
Are you wondering how to order our products? Contact us by sending a message!

Our B2B trade specialists will contact you within one hour of sending your inquiry during office hours. We will provide you with information about the product, its origin, price and method of delivery. We will also help you make a decision as to the choice of a specific product by presenting its industrial applications. As wholesale specialists, we will be able to provide high-level service with transparent trade rules. All trading transactions run smoothly with us!
Why Foodcom?
Our great team of Sales Support will help our Traders conduct the contract and business deals in a smooth and efficient way to ensure the best quality service to all our Business Partners. Our logistics team will take care of transportation and the financial department will be responsible for all matters connected with the financial part of the deal.
Our certificates



Got a question?
Contact us!