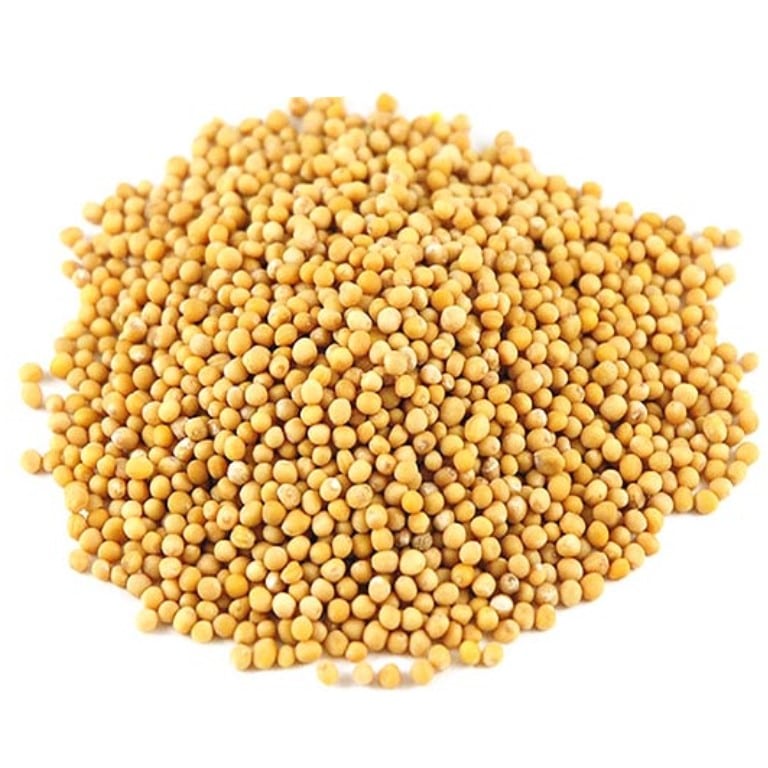 Charlock, also known as charlock mustard or field mustard, is the basic ingredient of mustard derived from the annual oilseed plants in the cabbage family, mainly native to Asia and the Mediterranean. It contains glucosinolates, components responsible for a specific bitter aftertaste.
Technical aspects
It occurs in the form of grain, but the color varies depending on the type of charlock. Product range offered by Foodcom includes yellow and white mustard seeds.
It has a peculiar smell with no external odor. It is distinguished by its pungent taste and unique medicinal properties.
Shelf life
The shelf life of Charlock (Mustard Seeds) is 12 months. The product should be stored in dry, clean and well-ventilated premises at a temperature not more than 25ºC and a relative humidity of not more than 75%, away from light.
Packaging
Foodcom supplies its Business Partners with Charlock (Mustard Seeds) in 25 kg bags or in "Big Bags".
Applications
Mustard seed is a component of many spices because of its distinctive flavor. It is used in the preparation of marinades for meat and ham and to flavor cheeses, sauces and egg pastes. Its health-giving properties are also used in folk medicine, skin care, hair products and as a natural sinus remedy. It is also used in the production of oil.
How to order?
Are you wondering how to order our products? Contact us by sending a message!

Our B2B trade specialists will contact you within one hour of sending your inquiry during office hours. We will provide you with information about the product, its origin, price and method of delivery. We will also help you make a decision as to the choice of a specific product by presenting its industrial applications. As wholesale specialists, we will be able to provide high-level service with transparent trade rules. All trading transactions run smoothly with us!
Why Foodcom?
Our great team of Sales Support will help our Traders conduct the contract and business deals in a smooth and efficient way to ensure the best quality service to all our Business Partners. Our logistics team will take care of transportation and the financial department will be responsible for all matters connected with the financial part of the deal.
Our certificates



Got a question?
Contact us!