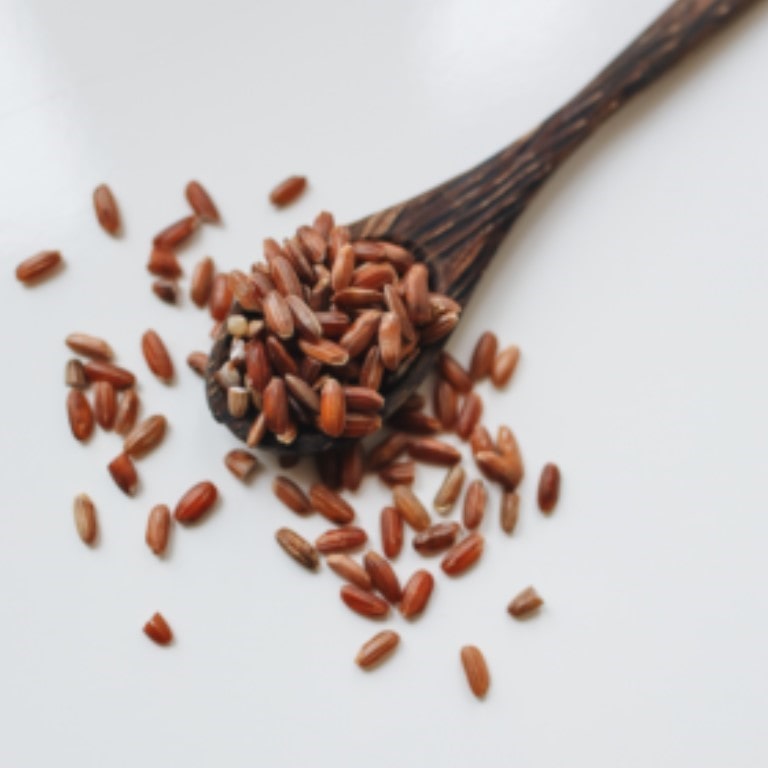 Brown Rice Protein is a protein obtained from brown rice. The manufacturing process for this commonly used raw material involves milling brown rice grains and treating them with an enzyme that allows carbohydrates to be extracted from the protein. The resulting protein is completely vegan and is mainly used in protein supplements for physically active people. It is often combined with pea protein for optimal amino acid content.
Technical aspects
Brown Rice Protein is a pure, light beige powder with a distinct flavor and a "chalky" texture. The main functional properties of this item are good gelation and easy solubility in water. Brown Rice Protein is characterized by a good content of amino acids. It is hypoallergenic and easily digestible. Other benefits of Brown Rice Protein include promoting rapid muscle recovery, faster absorption, easy digestion, weight management and more. Brown Rice Protein also helps regulate cholesterol and blood sugar levels.
Alternative names: rice protein, protein of brown rice.
Shelf life
The shelf life of Brown Rice Protein is 24 months from the date of manufacture. The product should be stored in a cool (up to 20°C) and dry place (maximum 60% relative humidity), away from chemicals and materials with unpleasant odors.
Packaging
Foodcom S.A. offers Brown Rice Protein in 20 kg bags.
Applications
Brown Rice Protein is a popular organic protein source for people on vegan or vegetarian diets. It is often combined with pea protein for optimal amino acid content, resulting in a complete protein. This combination is popular with vegetarians – they add it to their diet to make up for protein deficiencies. Brown Rice Protein can be an ingredient in oatmeal, smoothies, pancakes, energy bars or even baked goods. It is also often added to beverages due to its good solubility.
Incorporating Brown Rice Protein powder into the diet can lead to similar gains in muscle mass as using whey protein. Athletes consume Brown Rice Protein precisely for building muscle mass, but also for maintaining it.
How to order?
Are you wondering how to order our products? Contact us by sending a message!

Our B2B trade specialists will contact you within one hour of sending your inquiry during office hours. We will provide you with information about the product, its origin, price and method of delivery. We will also help you make a decision as to the choice of a specific product by presenting its industrial applications. As wholesale specialists, we will be able to provide high-level service with transparent trade rules. All trading transactions run smoothly with us!
Why Foodcom?
Our great team of Sales Support will help our Traders conduct the contract and business deals in a smooth and efficient way to ensure the best quality service to all our Business Partners. Our logistics team will take care of transportation and the financial department will be responsible for all matters connected with the financial part of the deal.
Our certificates



Want to start a cooperation?
Inquire for a customized quote