Whey Protein Concentrate 80% (WPC 80)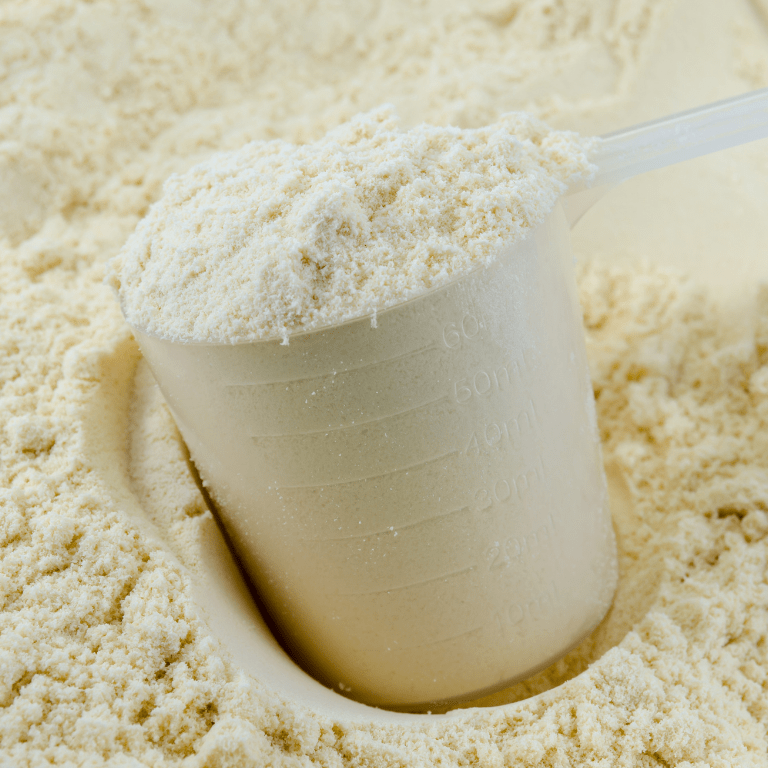 Whey Protein Concentrate 80% (WPC 80) is obtained in the production of sweet whey with the use of an advanced ultrafiltration process at very low temperatures. Such treatment reduces a certain amount of non-protein components in order to receive a product with protein levels amounting to a minimum of 80%.
Technical aspects
he final product comes in the form of a free-flowing, homogenous powder of creamy white to yellow color, without foreign odors or tastes. WPC is unflavored and thus can be given any flavor or aroma.
Compared to WPC 34, the product contains much lower levels of lactose and sodium but increased content of branched-chain amino acids.
Foodcom also supplies Whey Protein Concentrate with a protein content of 15% to 80%.
Among other popular contents are:
WPC 35
WPC 60
WPC 70
Shelf life
The shelf life of Whey Protein Concentrate 80% (WPC 80) is about 12 months. The product should be stored in a dry, clean warehouse with a max. temperature of 25°C and relative humidity max. 75%.
Packaging
Foodcom supplies its Business Partners with Whey Protein Concentrate 80% (WPC 80) in bags of 15/ 20/ 25 kg or in Big Bags.
Applications
Some of the most popular applications of this product are diet foods and sports nutrition, yet the range is wide. It can also be a substitute for eggs in many products, thus lowering the risk of possible contamination.
WPC 80 is used in the production of bread and baked goods, creams, soups, sauce premixes as well as in various types of meat.
How to order?
Are you wondering how to order our products? Contact us by sending a message!

Our B2B trade specialists will contact you within one hour of sending your inquiry during office hours. We will provide you with information about the product, its origin, price and method of delivery. We will also help you make a decision as to the choice of a specific product by presenting its industrial applications. As wholesale specialists, we will be able to provide high-level service with transparent trade rules. All trading transactions run smoothly with us!
Why Foodcom?
Our great team of Sales Support will help our Traders conduct the contract and business deals in a smooth and efficient way to ensure the best quality service to all our Business Partners. Our logistics team will take care of transportation and the financial department will be responsible for all matters connected with the financial part of the deal.
Our certificates



Got a question?
Contact us!