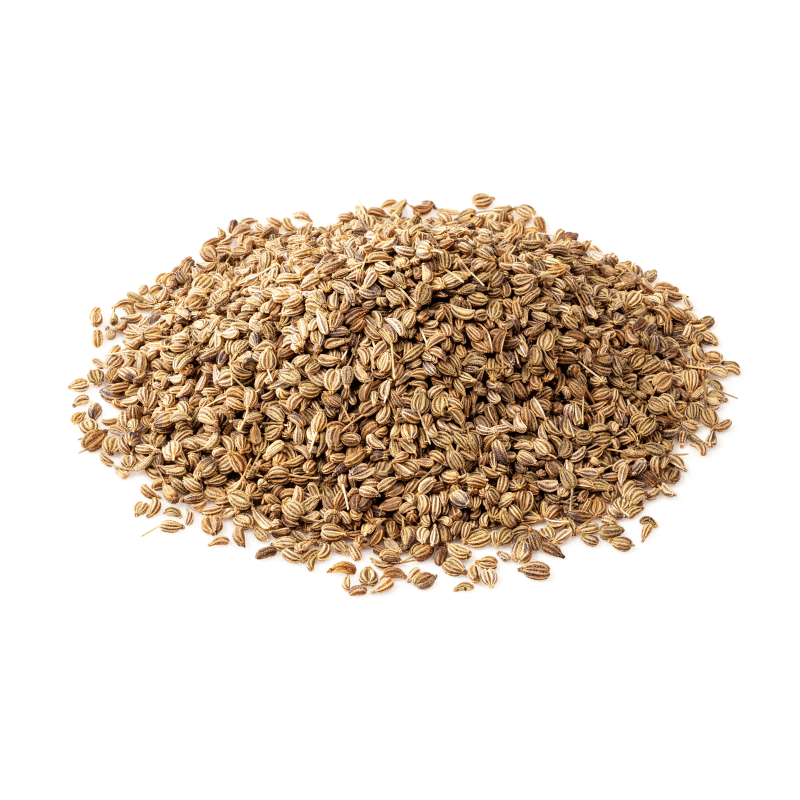 Thymol is a phenolic compound present in many essential oils, known as 1-methyl-hydroxy-4-isopropylbenzene. In its natural form it is found mainly in thyme, but also in oregano, savory or Coptic cumin.
Technical aspects
Thymol has very strong antibacterial, antifungal and antibacterial properties. It occurs as a white, crystalline substance.
Alternative names: thymolum, thymus vulgaris extract, thymic acid.
Shelf life
The shelf life of Thymol is 36 months. Product should be stored in a dry, cool place.
Packaging
Foodcom supplies its Business Partners with Thymol in 25kg bags.
Applications
Thymol is a very valuable ingredient in many traditional and herb-based medicines. Due to its effective properties, such as effective expectorant, antitussive and antiseptic action, Thymol can be used against a wide range of diseases and ailments.
It is commonly used to disinfect the skin for ailments such as acne and for infections in the mouth (such as the treatment of aphthous and herpes). Thymol is also used in any mouthwash or toothpaste.
Interestingly, Thymol is also used in beekeeping to fight varroa, a disease that affects bees. Its use is recommended during the summer, especially after honey harvesting.
How to order?
Are you wondering how to order our products? Contact us by sending a message!

Our B2B trade specialists will contact you within one hour of sending your inquiry during office hours. We will provide you with information about the product, its origin, price and method of delivery. We will also help you make a decision as to the choice of a specific product by presenting its industrial applications. As wholesale specialists, we will be able to provide high-level service with transparent trade rules. All trading transactions run smoothly with us!
Why Foodcom?
Our great team of Sales Support will help our Traders conduct the contract and business deals in a smooth and efficient way to ensure the best quality service to all our Business Partners. Our logistics team will take care of transportation and the financial department will be responsible for all matters connected with the financial part of the deal.
Our certificates



Got a question?
Contact us!