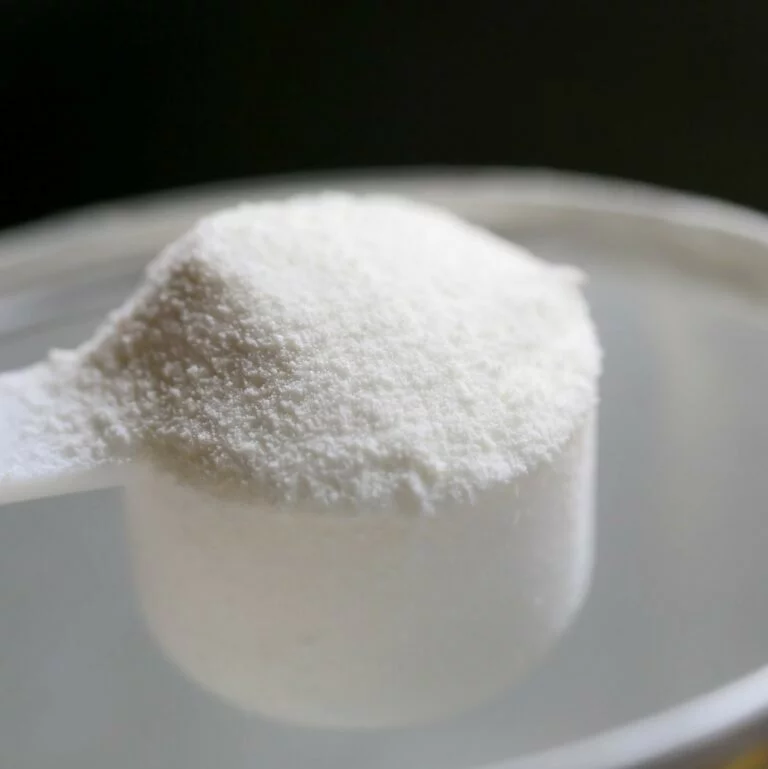 Collagen is the main structural protein in the extracellular matrix found in the various connective tissues of the body.
Technical aspects
Collagen has light yellow to ochre color. Various types of collagen differ in both their structure and their functions. The main Collagen structure unit is named tropocollagen. It is composed of three polypeptide chains, and each chain is made up of more than a thousand amino acids.
Alternative names: hydrolyzed collagen, bovine collagen, collagen hydrolysate.
Shelf life
The shelf life of Collagen 25 kg is 24 months. Store dry and tightly closed, protected from sunlight.
Packaging
Foodcom supplies its Business Partners with Collagen in 25 kg bags.
Applications
Collagen strengthens the protective properties of the skin against moisture loss and harmful external influences, which is why it is used in many different products such as face creams for mature skin. It is recommended for healing sun-damaged or vascular skin, as it speeds up the healing process of wounds and scars. Collagen is also found in products for hair and nails.
There are also a variety of dental, orthopedic and surgical uses for Collagen.
In the food industry, collagen improves the elasticity, stability and consistency of a product.
How to order?
Are you wondering how to order our products? Contact us by sending a message!

Our B2B trade specialists will contact you within one hour of sending your inquiry during office hours. We will provide you with information about the product, its origin, price and method of delivery. We will also help you make a decision as to the choice of a specific product by presenting its industrial applications. As wholesale specialists, we will be able to provide high-level service with transparent trade rules. All trading transactions run smoothly with us!
Why Foodcom?
Our great team of Sales Support will help our Traders conduct the contract and business deals in a smooth and efficient way to ensure the best quality service to all our Business Partners. Our logistics team will take care of transportation and the financial department will be responsible for all matters connected with the financial part of the deal.
Our certificates



Got a question?
Contact us!