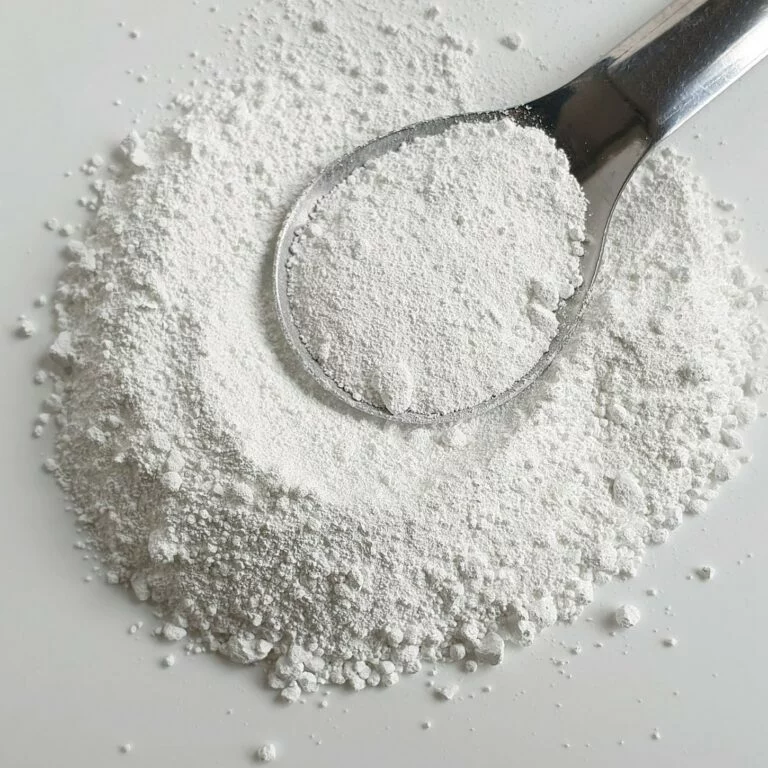 Titanium Dioxide is an inorganic chemical compound often used in the cosmetic industry.
Technical aspects
Titanium Dioxide occurs naturally in many minerals. For industrial purposes, it is mined and then crushed, ground or refined, depending on its intended use. Titanium Dioxide is a white, water-insoluble solid that comes in the form of a white powder.
Alternative names: titanium(IV) oxide, oxide of titanium, CI 77891, titanium white, TiO2, O2Ti, E171.
Shelf life
The shelf life of Titanium Dioxide is indefinite when stored properly.
Packaging
Foodcom supplies its Business Partners with Titanium Dioxide in 25 kg bags.
Applications
Titanium Dioxide is used in a wide variety of products: paints and varnishes, orthodontic composites, dietary supplements, and cosmetics (in sunscreen lotions, day creams, foundations and lip balms). Titanium Dioxide protects cosmetics from oxidation and loss of their protective properties when exposed to the sun. It does not leave white spots and is safe for use on sensitive skin. Titanium Dioxide is also used in products that require white color or brightening as a white pigment.
How to order?
Are you wondering how to order our products? Contact us by sending a message!

Our B2B trade specialists will contact you within one hour of sending your inquiry during office hours. We will provide you with information about the product, its origin, price and method of delivery. We will also help you make a decision as to the choice of a specific product by presenting its industrial applications. As wholesale specialists, we will be able to provide high-level service with transparent trade rules. All trading transactions run smoothly with us!
Why Foodcom?
Our great team of Sales Support will help our Traders conduct the contract and business deals in a smooth and efficient way to ensure the best quality service to all our Business Partners. Our logistics team will take care of transportation and the financial department will be responsible for all matters connected with the financial part of the deal.
Our certificates



Got a question?
Contact us!