Potato Protein as an Alternative to Animal Feeds

Publication date
29 September 2022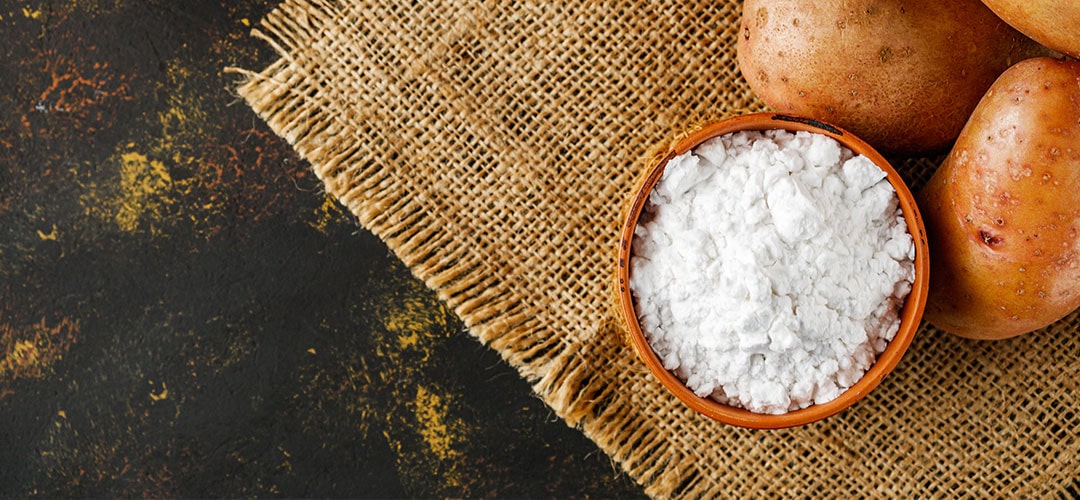 Potato Protein – what is it?
Potato Protein is a chemical substance obtained, as you can easily guess, from potatoes. It is one of the substances belonging to the group of proteins with high biological value, which is due to its digestibility of about 70%.
In its composition it contains significant amounts of threonine, methionine, lysine, and tryptophan. Its composition is much better than soybean or rapeseed protein, if we consider the content of essential amino acids. Moreover, in this respect it is only slightly inferior to animal feeds.
How is Potato Protein produced?
Potato Protein is obtained by cleaning, steaming and peeling potatoes. The starch is then extracted with water, resulting in a suspension full of protein. The substance thus formed is treated with acid. Later it is dried and processed into powder.
Potato Protein – appearance, smell
Potato Protein takes the form of a fine, loose powder of light gray, gray, or yellowish-green color. Its smell is typical of dried potatoes. If Potato Protein is stored under the right conditions, its shelf life can reach up to 18 months.
Potato Protein feed – use
As is well known, the feed fed to livestock should provide them with the right nutritional values and components necessary for proper development, increase production efficiency and, above all, not harm the animals. Of great importance for the realization of these objectives is the choice of the protein that goes into a particular feed.
Potato Protein is used primarily as an additive to animal nutrition in products such as feed for young animals, poultry, piglets, cows, as well as in feed intended for consumption by domestic animals. An additional advantage of Potato Protein is that it is not a food allergen. Many pig farmers consider Potato Protein an excellent component of compound feeds and see it as an optimal alternative to animal feeds or a substitute for soybean meal.
Protein in feed – an essential component
Protein is one of the most important components of animal feeds. One of its main functions in feed composition is to increase muscle mass gain, so the quality and type of protein used in feed production is extremely important from the farmer's perspective.
Although animal feed protein additives are most valued by breeders as the most effective, what potentially discourages them from buying them is the relatively high price. An excellent alternative to zoonotic proteins in feed products is Potato Protein.
Why Foodcom?
Our great Team of Sales Support will help our Traders conduct the contract and business deals in a smooth and efficient way to ensure the best quality service to all our Business Partners. Our logistics team will take care of transportation and the financial department will be responsible for all matters connected with the financial part of the deal. Do not hesitate! Contact us.