Sunflower Protein Concentrate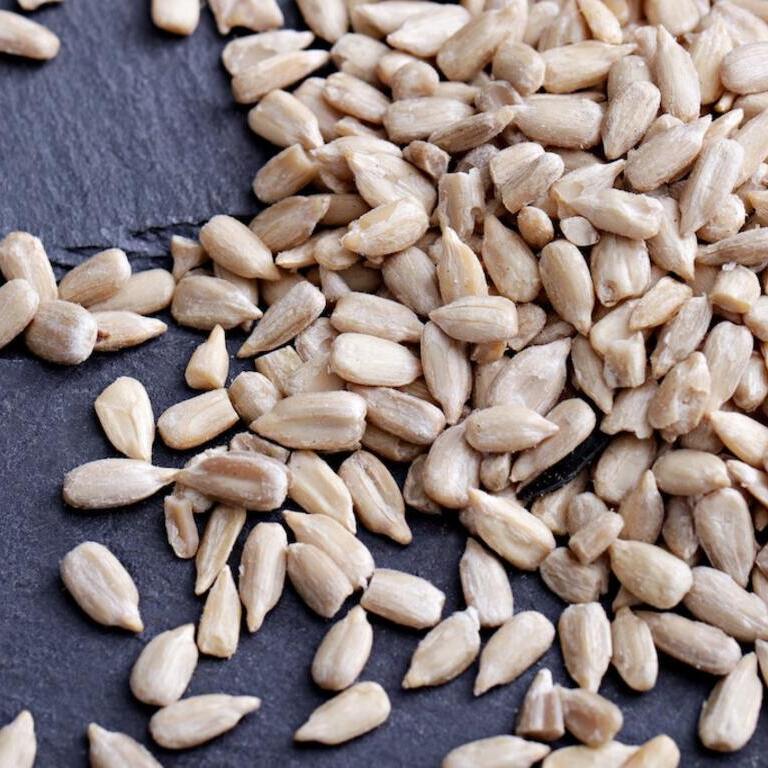 Sunflower Protein Concentrate
Sunflower Protein Concentrate is a plant-based protein product from sunflower meal, produced by heating and pressing sunflower seeds and cleaning the sunflower meal to increase its protein level.
Technical aspects
The Sunflower Protein Concentrate is a good source of protein and amino acids and has a relatively low content of anti-nutritional factors. The final product is in a form of fine powder or granules and has a green-grey color.
The product is free of GMO and animal ingredients. Sunflower Protein Concentrate has 45% protein per 100g.
Alternative names: sunflower protein, concentrate of sunflower protein, sunflower protein 45% concentrate, non-gmo sunflower protein.
Shelf life
The shelf life of Sunflower Protein Concentrate is 6 months after production date.
Packaging
Foodcom supplies its Business Partners with Sunflower Protein Concentrate in bulk, "Big Bags" or packed in 40 kg bags.
Applications
Sunflower Protein Concentrate is a plant-based protein product used as a feed ingredient for animals of all kinds and categories, mainly used for poultry and fish feed. It's easily digestible with the rate of 90% and with good content of amino acids, it is a good and profitable replacement for soybean meal in rations of farm animals, aquaculture and heliculture.
How to order?
Are you wondering how to order our products? Contact us by sending a message!

Our B2B trade specialists will contact you within one hour of sending your inquiry during office hours. We will provide you with information about the product, its origin, price and method of delivery. We will also help you make a decision as to the choice of a specific product by presenting its industrial applications. As wholesale specialists, we will be able to provide high-level service with transparent trade rules. All trading transactions run smoothly with us!
Why Foodcom?
Our great team of Sales Support will help our Traders conduct the contract and business deals in a smooth and efficient way to ensure the best quality service to all our Business Partners. Our logistics team will take care of transportation and the financial department will be responsible for all matters connected with the financial part of the deal.
Our certificates



Want to start a cooperation?
Inquire for a customized quote