Rapeseed Oil
Discover the versatility of Rapeseed Oil. Get a head start with an oil that not only enriches dishes, but also nourishes skin and hair and is an ingredient in the production of green fuels.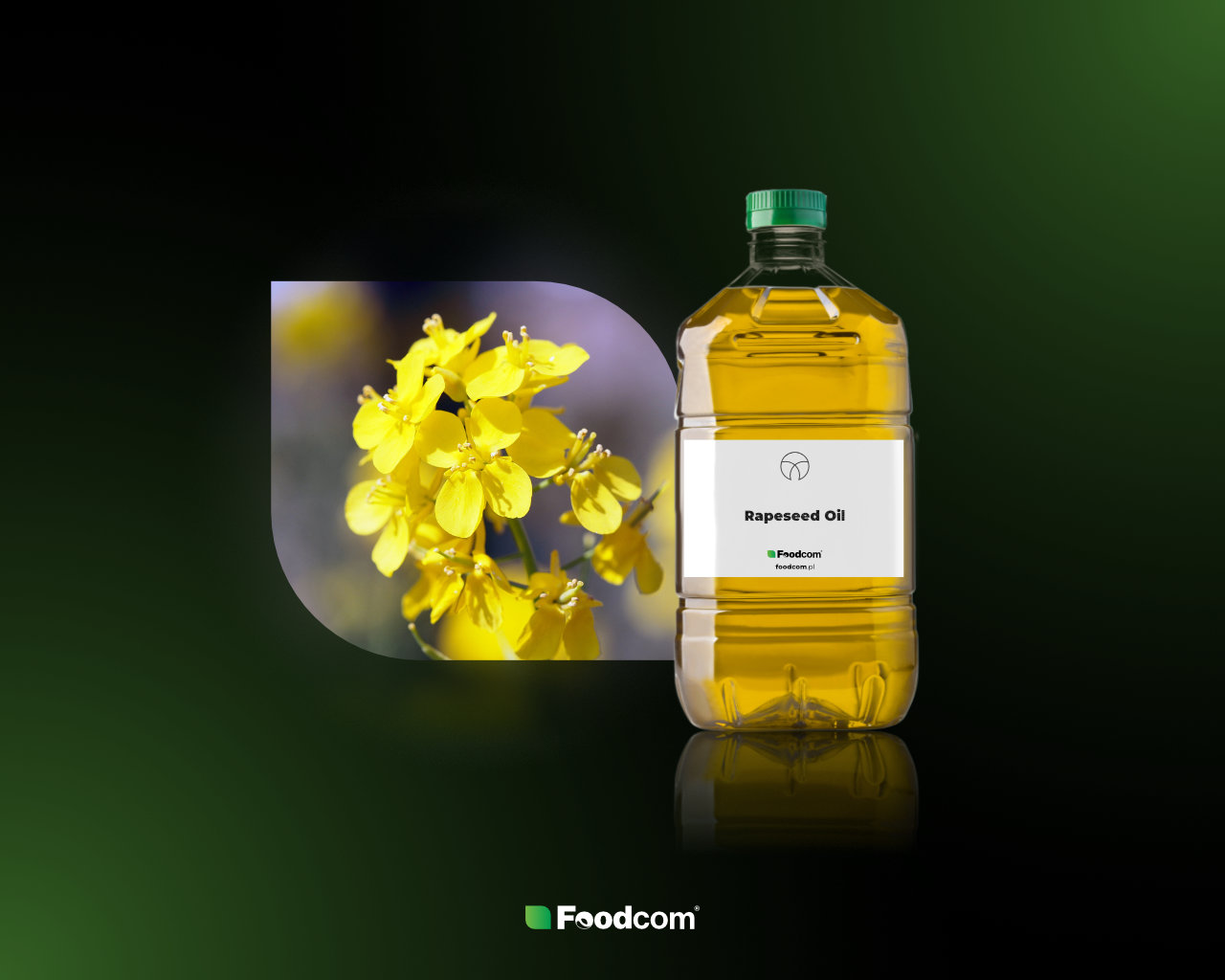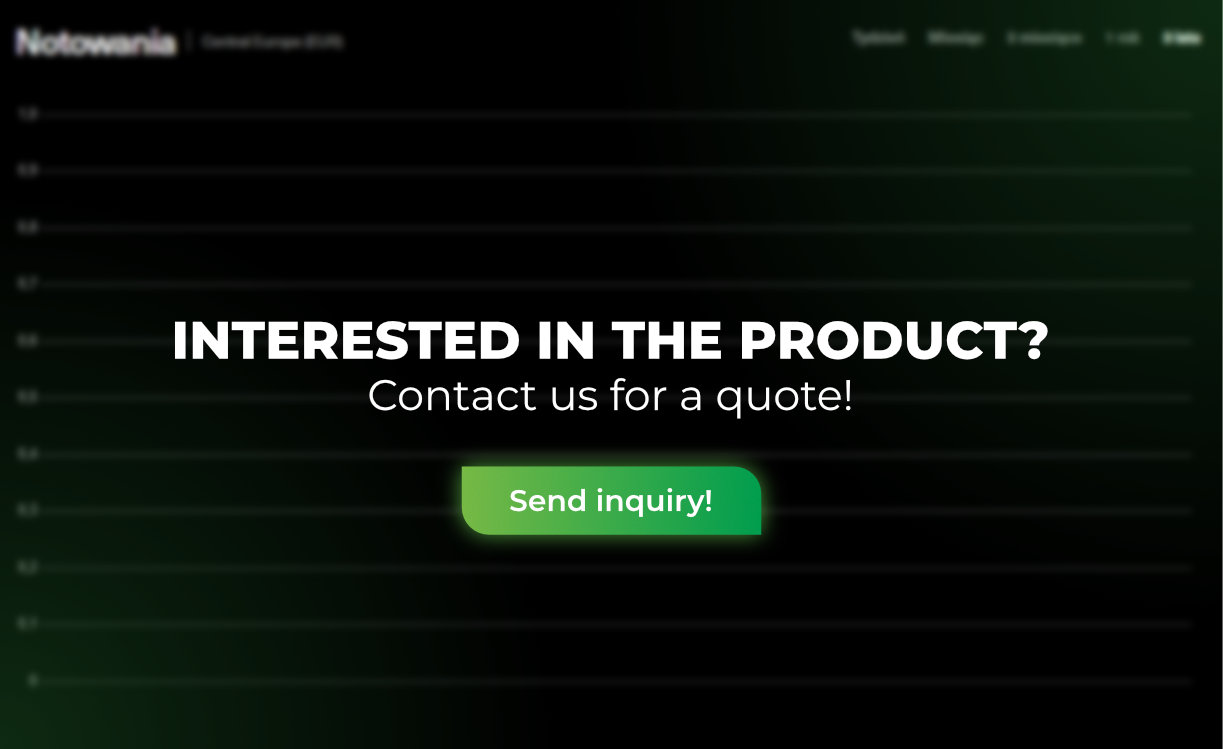 Technical aspects
Rapeseed Oil is a yellow liquid with neutral taste and odor. It is obtained by heating the seeds slightly and then crushing them. The crude Rapeseed Oil is further refined to improve color, flavor and shelf life.
During refining, Rapeseed Oil can be heated to 204°C, where it begins to burn due to the high temperature. The unsaturated fatty acids in Rapeseed Oil are important for the body's function. In addition, refined oil is rich in vitamins A, D, E and K.
Storage period
The storage period of Rapeseed Oil is 4 weeks.
Packaging
Foodcom S.A. supplies its Business Partners with Rape Oil in 1L, 5L, IBC and bulk packaging. Bulk oil should be stored in a clean, closed stainless steel tank.
Application
Rapeseed Oil is mainly used in the food industry, where its neutral taste serves to increase the moisture content of baked goods without altering their taste. It also contains essential fatty acids and remains liquid even at low temperatures. Rapeseed Oil is used for frying, cooking or baking, as an additive to salads, marinades, sauces or cocktails.
In the cosmetics industry, Rapeseed Oil is an emollient. In skin and hair care preparations, it forms a film on the surface of the skin and hair that prevents excessive evaporation of water from the surface, which has a positive effect on the condition of the skin and hair. It can also be an ingredient in hypoallergenic products, as it is a mild ingredient that can also be used in cosmetic products for sensitive skin.
In the pharmaceutical industry, Rapeseed Oil is an ingredient in dermatological ointments for skin inflammation, as it helps reduce inflammation due to its proper ratio of omega-6 and omega-3 fatty acids. It is also a filler in soft gelatin capsules.
Rapeseed Oil is widely used as diesel fuel and biodiesel. Due to its good performance at low temperatures, its stability at high temperatures and its ability to prevent foaming, it is also used in the production of biodegradable oils and lubricants, as a base for paints and varnishes or for plasticizers, surfactants and pesticides.
Alternative names
canola oil, canola seed oil, refined rapeseed oil
How to start cooperation with us?
Buy now
We offer express purchase of the product at the price indicated on our website.
---
Payment
Payment is made after contacting our representative to arrange the details of the order.
Transport
We offer two options for delivery – personal collection of the product from our warehouse or commissioning transport.
Buy now
Book
We provide the possibility to reserve the product at the price indicated on the website.
---
Payment
After paying 10% of the order value, the product will be reserved for a period of 3 days. After that, the remaining amount must be paid.
Transport
You can pick up the purchased product in one of our warehouses or let us organize the transport.
Book
Product inquiry
The inquiry is forwarded to the appropriate trader. Our representative will then contact you to discuss the details of the order.
---
Payment
The payment terms will be determined during the business negotiations.
Transport
Convenient transport is organized in cooperation with our logistics department.
Send inquiry

Contact
Reach out to us!
Contact us by the contact form, and get a direct response to your question within four business hours!
Looking for a trusted partner in distribution?
Need a new supplier for your production?
Interested in a product not listed on the website?