Corn Flour
Discover the versatility of Corn Flour – an important ingredient in the industry. It is not only a flavor enhancer, but also a powerful thickening agent that adds a rich, creamy texture to a variety of foods as well as products from other industries.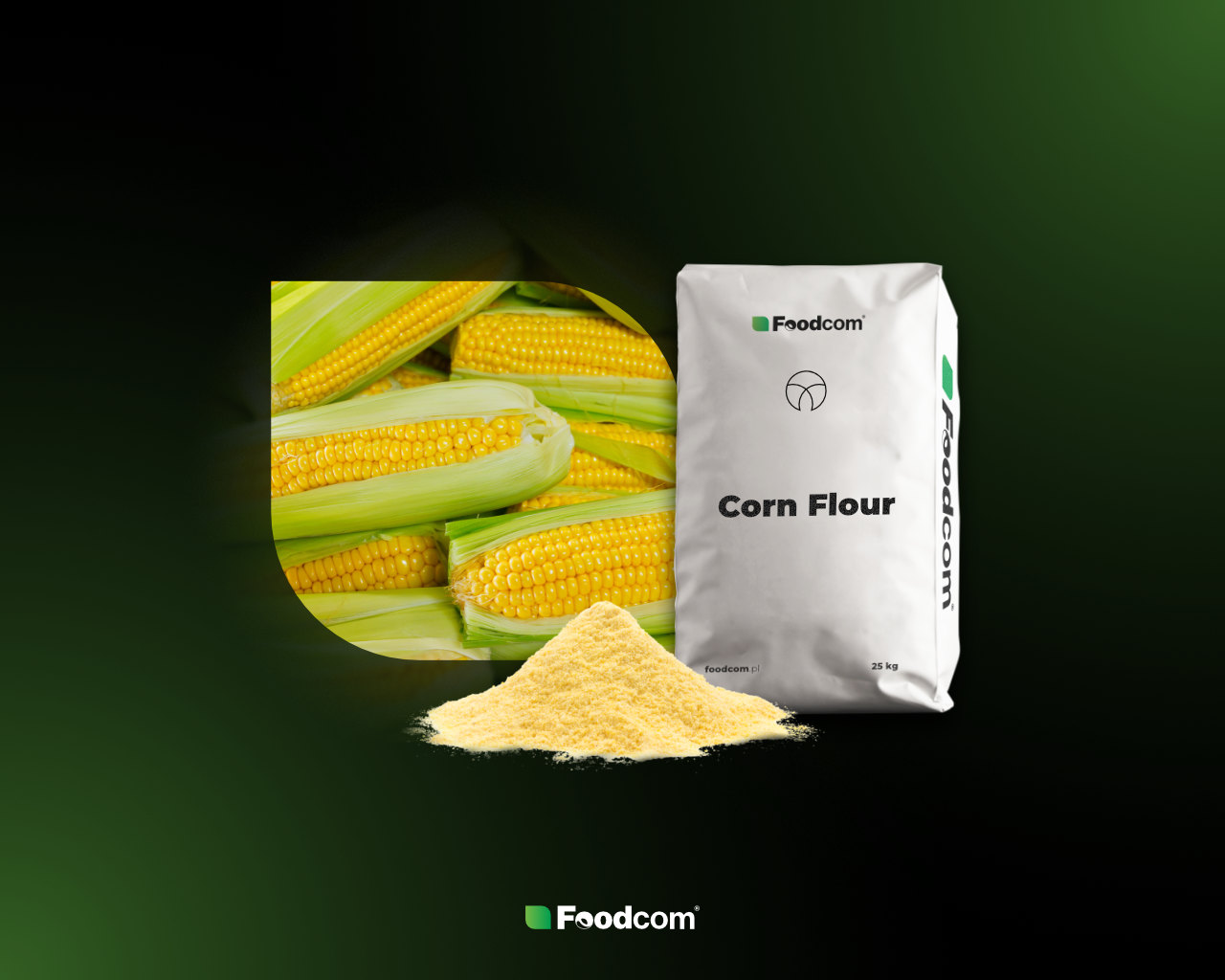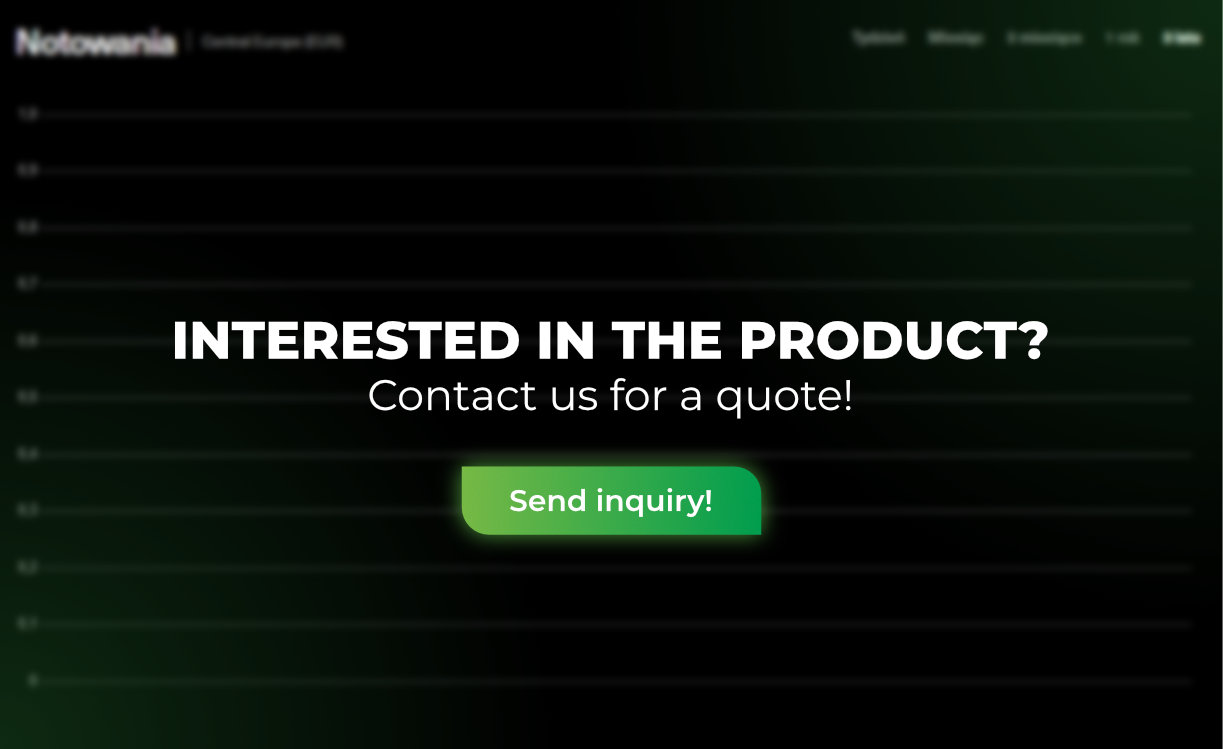 Technical aspects
Corn Flour is in the form of a uniform yellow-white powder. It has a slightly sweet and corn-like taste. Corn Flour is produced by grinding corn kernels.
Corn Flour has nutritional and functional properties. It is a source of fiber, vitamins and minerals. It not only gives food a yellow color, but also a delicate taste. Corn Flour is also an excellent thickening agent – when added to liquids and heated, it binds water and provides a thicker consistency.
Corn Flour is a gluten-free product.
Storage period
The storage period of Corn Flour is 7 months from the date of manufacture. The product must be stored in a dry, clean and well-ventilated place. It must be protected from direct sunlight, heat sources and moisture.
Packaging
Foodcom S.A. offers Corn Flour in 25 kg bags.
Application
Corn Flour is mainly used as a thickening agent and starch substitute in the food industry. By adding Corn Flour, a thicker and creamier texture can be achieved, which is used to make sauces, soups and puddings. Corn Flour is used in the production of various baked goods such as bread, muffins, pancakes and cookies and is an important ingredient for frying doughs as it provides a crispy texture. It is an ingredient in many corn snacks, such as nachos. As Corn Flour is gluten-free, it is often used as a substitute for wheat flour in gluten-free products.
Corn Flour is an important ingredient in the diets of livestock such as cattle, pigs and poultry. It is a rich source of carbohydrates that provide energy for growth, maintenance and production. It is a suitable source of energy for animals that have high energy requirements, such as animals in the growth phase or animals undergoing heavy physical activity.
In the chemical industry, Corn Flour is used as a filler for certain types of plastics. This ingredient has a positive effect on the mechanical properties and strength of materials, which is important for the manufacture of various products and packaging. Corn Flour is also used in the production of mattifying cosmetics, as it has absorbent properties that regulate excess sebum secretion.
MOQ
Food – 1 MT | Feed, Tech – 1 FTL
Alternative names
maize flour, fine corn flour
How to start cooperation with us?
Buy now
We offer express purchase of the product at the price indicated on our website.
---
Payment
Payment is made after contacting our representative to arrange the details of the order.
Transport
We offer two options for delivery – personal collection of the product from our warehouse or commissioning transport.
Buy now
Book
We provide the possibility to reserve the product at the price indicated on the website.
---
Payment
After paying 10% of the order value, the product will be reserved for a period of 3 days. After that, the remaining amount must be paid.
Transport
You can pick up the purchased product in one of our warehouses or let us organize the transport.
Book
Product inquiry
The inquiry is forwarded to the appropriate trader. Our representative will then contact you to discuss the details of the order.
---
Payment
The payment terms will be determined during the business negotiations.
Transport
Convenient transport is organized in cooperation with our logistics department.
Send inquiry

Contact
Reach out to us!
Contact us by the contact form, and get a direct response to your question within four business hours!
Looking for a trusted partner in distribution?
Need a new supplier for your production?
Interested in a product not listed on the website?