26th Edition of Foodcom ADDITIVES Newsletter

Publication date
13 February 2023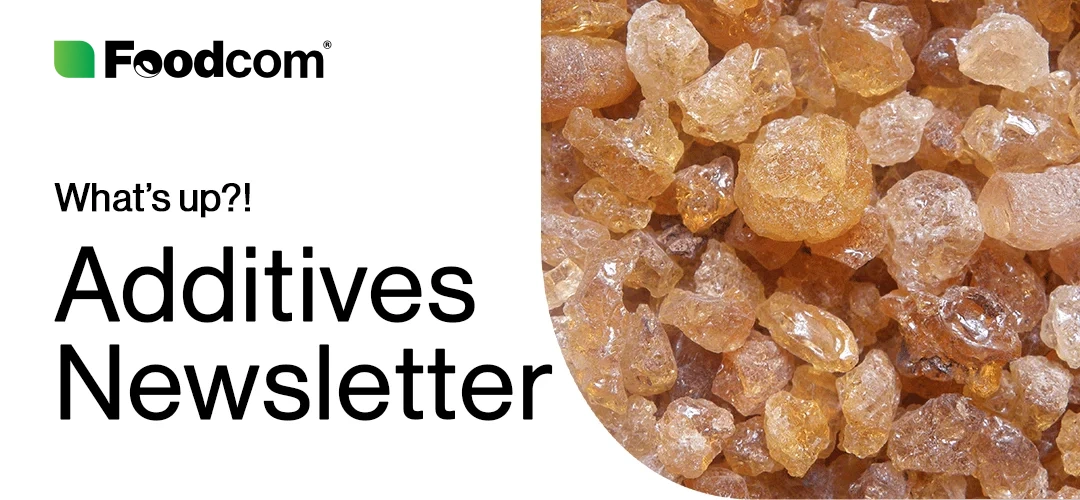 Cooperation. That is the word that best describes the processes in the additives market. In this edition of the Additives Newsletter, you will read about many examples of cooperation between companies aimed at optimizing business operations, increasing profits, but also securing a better future for the world. Many of the examples are quite inspiring, it must be said.
In addition, the content of the newsletter traditionally includes a description of the main events and the situation of each commodity from the category of additives. Do not hesitate any longer and read on to learn everything you need!
Vitamin C
The market for Vitamin C, also known as Ascorbic Acid, will grow in the coming years. There is no doubt about that. The increasing use of Vitamin C in various beverages is having a positive effect on its situation. Its use in dietary supplements, medicines and cosmetics is also increasing. However, this does not change the fact that the industry also faces many challenges.
Citric Acid
The market for Citric Acid is dynamic, and the situation changes frequently. Nevertheless, the market share of this raw material is growing steadily due to its increasing use in food, beverages, pharmaceuticals, and cosmetics. Recently, its price has slightly decreased, but the increasing use and demand suggest that its price will rise in the future.
Xanthan Gum
The market for Xanthan Gum is growing, and there are many indications that a similar trend will continue in the coming years. The growing demand is mainly due to consumers' strong interest in natural food additives. The changing habits of consumers, who are beginning to choose healthier foods regardless of price, are prompting many manufacturers to choose Xanthan Gum over other thickeners and stabilizers.
Lysine HCL
The market situation for Lysine HCL also remains dynamic. Recently, prices for this raw material have fallen slightly. Long-term forecasts remain optimistic, mainly due to its widespread use in the production of feed for various animal species. 
Ferric Chloride 40%
Ferric Chloride 40% is another commodity whose market is constantly growing. Its unique properties of non-flammability, odor absorption and low water solubility allow intensive use in, among others, wastewater treatment, the importance of which is increasing every year. As a result, the demand for Ferric Chloride 40% is constantly increasing.