24th Edition of Foodcom ADDITIVES Newsletter

Publication date
13 January 2023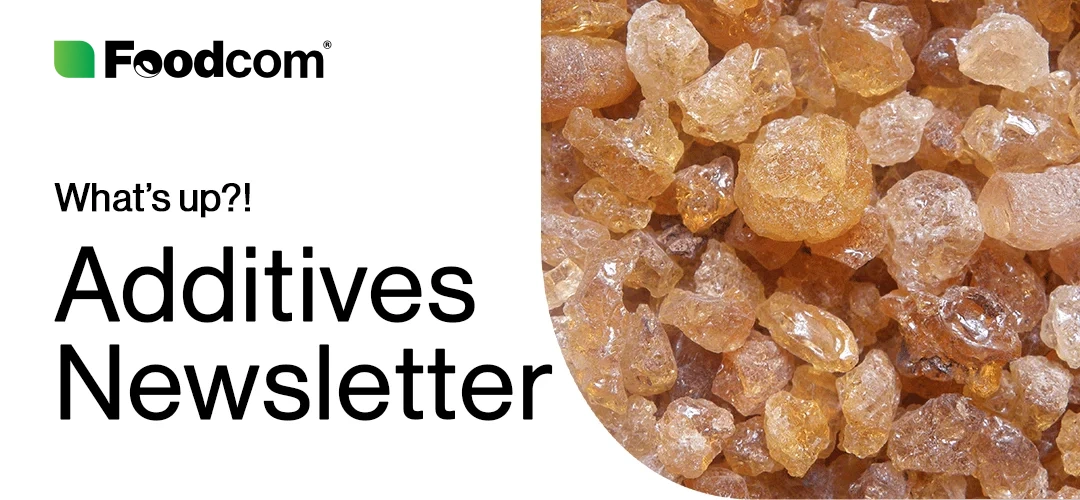 A lot has happened since you last read our ADDITIVES Newsletter. Even the new year has started! The market has been a little quieter lately as many buyers, especially in Europe, have taken advantage of the holidays and the turn of the year and went for a well-deserved rest.
As always, there is no stopping us, and we have prepared for you an overview of the most important developments in the additives market over the last few weeks.  Buckle up and start reading!
Vitamin C
The eyes of all market participants interested in vitamin C are now on China. The sudden increase in the incidence of COVID -19 associated with the relaxation of previous restrictions, on the one hand, affects the decrease in the production capacity of factories, and on the other hand, significantly increases the demand for preparations containing this vitamin. As a result, there is no doubt that the price of the raw material will increase in the near future.
Citric Acid
The ever-increasing demand for ready meals, fast foods, and soft drinks, significant investments in research and development activities, and high demand for stabilizers and antioxidant food ingredients in European countries are driving the growth of the global citric acid regulators market. This trend is most likely to continue in the coming months.
Xanthan Gum
The current situation in the market for xanthan gum, as well as the events of recent months, indicate that the raw material will increase its market share. Crucial to the development of this trend will undoubtedly be technological innovations that will allow the substance to be used in more ways and thus conquer more "territories."
Lysine HCL
The price of Lysine remains stable and relatively weak for now, and may weaken further soon due to the wait-and-see attitude of many buyers. Supply disruptions are also noted.
Ferric Chloride 40%
The Ferric Chloride market is likely to show steady growth in the coming years. Competition is intense, and individual producers are outperforming each other in terms of innovation, technology, pricing, and product development.