What is Dicalcium Phosphate Used For?

Publication date
08 November 2022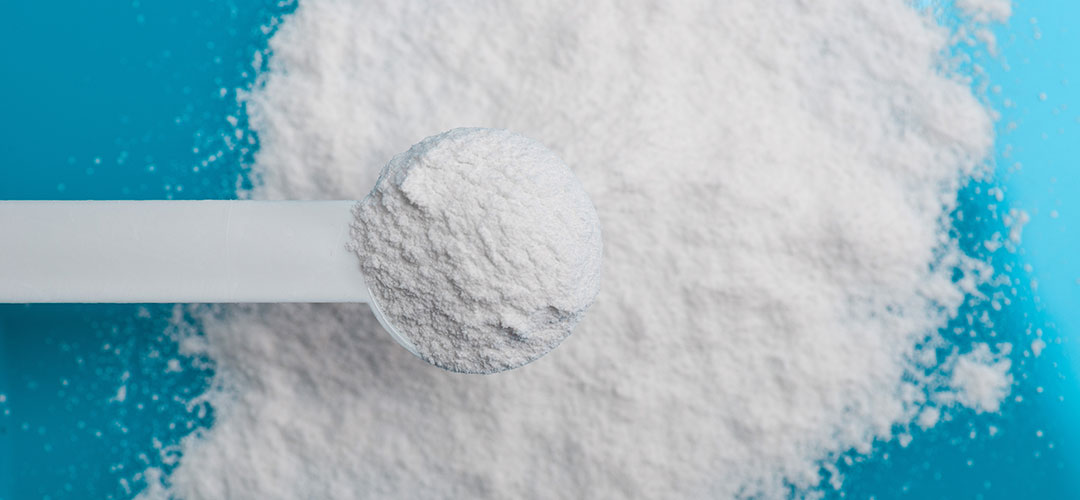 Among the substances that are definitely worth a closer look, Dicalcium Phosphate is one of the most remarkable. It is a unique product that is often used as an additive in food and animal feed. If you want to learn more about Dicalcium Phosphate and how you can use it in your business, be sure to read on!
What is Dicalcium Phosphate?
Dicalcium Phosphate, as you can easily find out, is a mineral that belongs to the Calcium Phosphate family. Calcium Phosphates are salts obtained from Phosphoric Acid. The substance is used, among other things, as a dietary supplement, antacid or for the treatment of calcium deficiency. The prefix "di" in the common name is formed because the formation of the compound consists in removing two parts of Phosphoric Acid. The final product appears in the form of a white powder.
Dicalcium Phosphate – properties
Dicalcium Phosphate is produced by neutralizing Calcium Hydroxide with Phosphoric Acid, Phosphate Dihydrate precipitating as a solid.
A very important property of Dicalcium Phosphate is that it is not harmful to humans. Therefore, the substance has been approved for use in food production by many institutions responsible for food safety.
Dicalcium Phosphate is used in food production because of its many unique properties. These include a volumizing and anti-clumping effect that helps maintain the desired density, as well as regulating acidity to achieve the desired flavor of the final product. The shelf life of Dicalcium Phosphate is 2 years.
Benefits of Dicalcium Phosphate
Dicalcium Phosphate contains Calcium, which is essential for healthy bones, muscles, heart and blood, and Phosphorus, the proper amount of which is necessary in the body for healthy bones, teeth and cells. Properly matching the Calcium content of the diet to the body's needs helps prevent bone diseases, especially osteoporosis. Providing the body with an adequate amount of Phosphorus enables proper functioning of nerves and muscles.
Dicalcium Phosphate – applications
One of the most common questions asked by people interested in this product is "What is Dicalcium Phosphate used for?". Fortunately, as always, we have an answer for you. Dicalcium Phosphate feed grade is a component of animal feed as a source of Phosphorus and feed corrector. Thanks to this mineral, feed rations meet the needs of animals and improve their body growth and fertility. Phosphorus is indispensable, for example, for the ATP process, synthesis of nucleic acids and bone formation.
Dicalcium Phosphate is used as a food additive due to its energetic properties and positive anticoagulant effect. It is sometimes included in toothpaste due to its polishing properties. Dicalcium Phosphate is also commonly used in the pharmaceutical industry, most often for extended-release tablets.
As you can already see, Dicalcium Phosphate is added to many products in various categories. Every day we find it in dog treats, ready-made breakfast cereals, pasta products or enriched flour, among others. The substance is also used in the manufacture of selected pharmaceutical preparations, poultry feed, some calcium-containing dietary supplements and toothpaste.
Where to buy Dicalcium Phosphate?
As you can easily see in this article, Phosphate Dicalcium has many different applications. Thanks to the great interest it generates among manufacturers of various goods, the raw material is offered by many suppliers. Undoubtedly, the product offered by Foodcom, whose high quality guarantees the success of the production process, is particularly worth mentioning. Foodcom supplies its Business Partners with Dicalcium Phosphate in 25 kg bags or in Big Bags.
Why Foodcom?
Our great team of Sales Support will help our Traders conduct the contract and business deals in a smooth and efficient way to ensure the best quality service to all our Business Partners. Our logistics team will take care of transportation and the financial department will be responsible for all matters connected with the financial part of the deal. Do not hesitate! Contact us.