Potassium Sorbate
Potassium Sorbate is highly efficient, safe, and nonpoisonous food antioxidants. Despite being one of many preservatives available on the market, Potassium Sorbate is one of the best, due to its harmlessness and versatility. Potassium Sorbate is largely produced synthetically.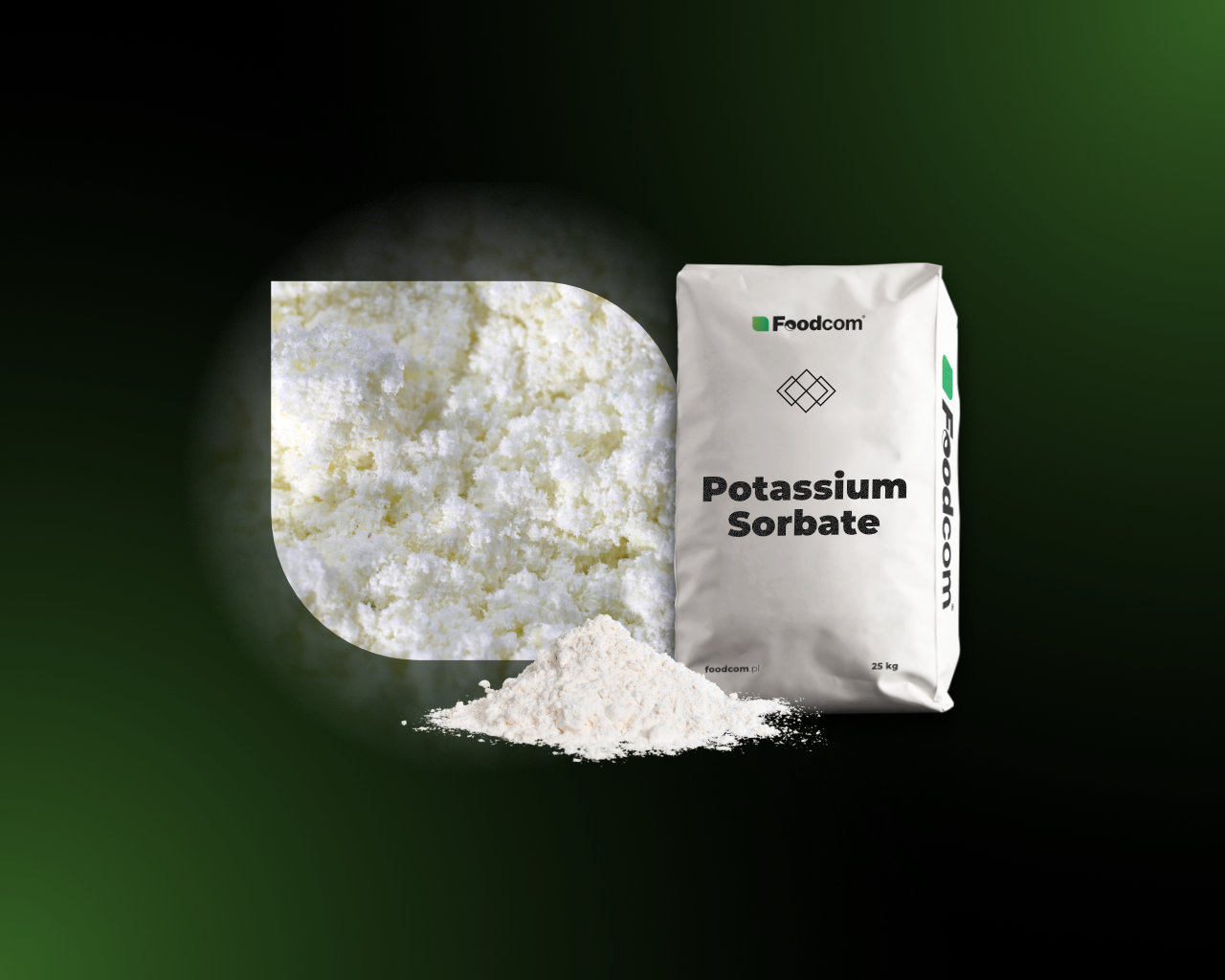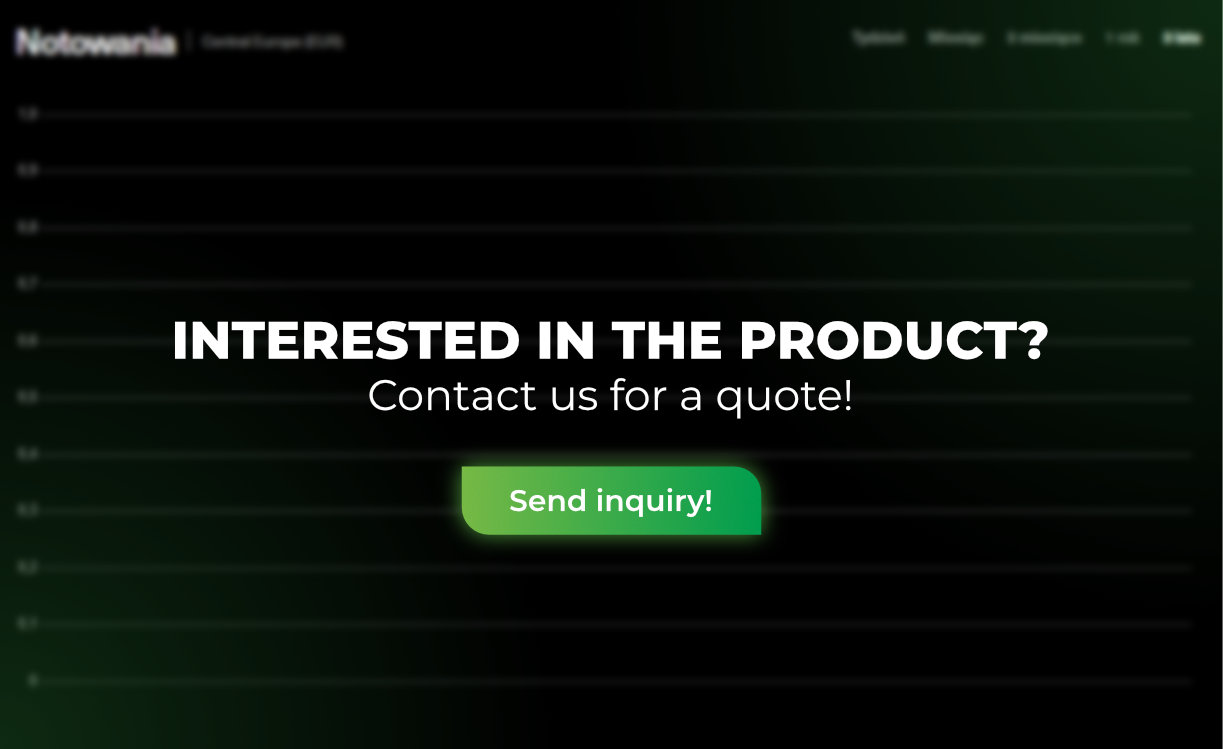 Technical aspects
Potassium Sorbate is a tasteless and odorless powder. According to the FDA it is considered safe to use, breaking down in the body into water and carbon dioxide. Potassium Sorbate is on the list of preservatives that may be used with restrictions in cosmetic products, its maximum allowable concentration in the final product is 0.6%, calculated as Sorbic Acid. It works best in an acidic environment, if not – its properties are much weaker.
Download specification
Storage period
The shelf life of Potassium Sorbate is 24 months.
Packaging
Foodcom supplies its Business Partners with Potassium Sorbate in 25 kg bags.
Application
Potassium Sorbate is used in various types of packaged foods to prevent it from being spoiled during production and packaging process, but also throughout their shelf life.
Potassium Sorbate is safe for use in cosmetics in limited concentrations. It can be found in many cosmetic products such as face creams, elixirs, oils, facial cleansers, lotions, foot and hand creams, hair masks, conditioners, trichological products, and more.
Alternative names
E202, potassium salt of sorbic acid
How to start cooperation with us?
Buy now
We offer express purchase of the product at the price indicated on our website.
---
Payment
Payment is made after contacting our representative to arrange the details of the order.
Transport
We offer two options for delivery – personal collection of the product from our warehouse or commissioning transport.
Buy now
Book
We provide the possibility to reserve the product at the price indicated on the website.
---
Payment
After paying 10% of the order value, the product will be reserved for a period of 3 days. After that, the remaining amount must be paid.
Transport
You can pick up the purchased product in one of our warehouses or let us organize the transport.
Book
Product inquiry
The inquiry is forwarded to the appropriate trader. Our representative will then contact you to discuss the details of the order.
---
Payment
The payment terms will be determined during the business negotiations.
Transport
Convenient transport is organized in cooperation with our logistics department.
Send inquiry

Contact
Reach out to us!
Contact us by the contact form, and get a direct response to your question within four business hours!
Looking for a trusted partner in distribution?
Need a new supplier for your production?
Interested in a product not listed on the website?