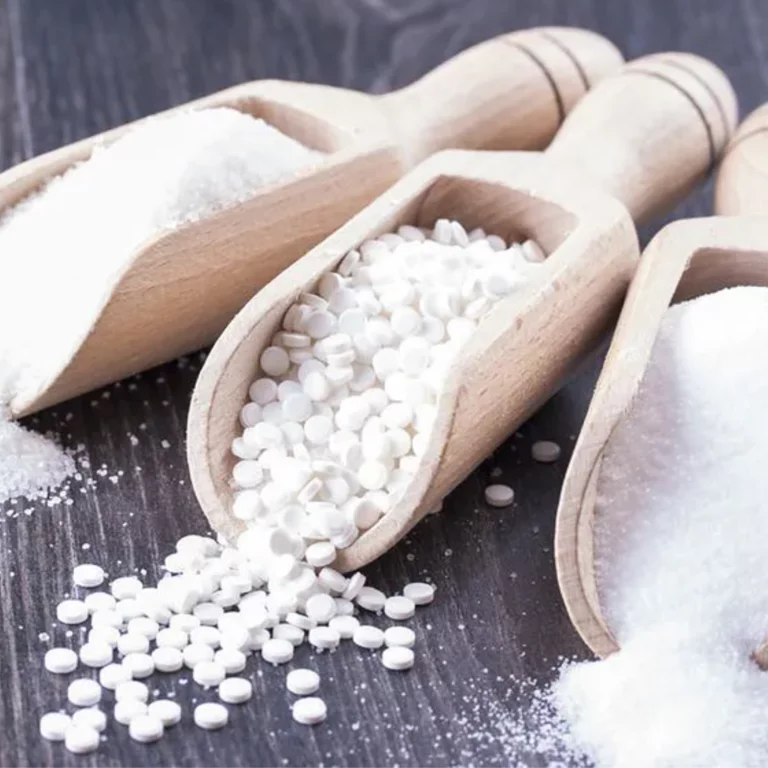 Aspartame is a chemical compound that belongs to the peptide ester group. It's a flavoring agent, sweeter than sugar, converted to phenylalanine and aspartic acid.
Technical aspects
Aspartame is a dipeptide obtained by formal condensation of the alpha-carboxy group of L-aspartic acid with the amino group of methyl L-phenylalaninate. It comes in a form of white or nearly white crystalline powder.
Alternative names: E951, C14H18N2O5.
Shelf life
The shelf life of Aspartame is up to 6 months.
Packaging
Foodcom supplies its Business Partners with Aspartame in 25 kg bags.
Applications
Aspartame is often used as a sweetener, with code E951. Added to food, it compensates for the lack of sugar or fat. Therefore, it is a product mainly used by diabetics. The list of products that have this sweetener in them include certain yogurts, sweetened sodas, flavored mineral waters, isotonic drinks, and more.
Aspartame is applied in some medications, including those generally available, for example in effervescent tablets or lozenges without added sugar.
How to order?
Are you wondering how to order our products? Contact us by sending a message!

Our B2B trade specialists will contact you within one hour of sending your inquiry during office hours. We will provide you with information about the product, its origin, price and method of delivery. We will also help you make a decision as to the choice of a specific product by presenting its industrial applications. As wholesale specialists, we will be able to provide high-level service with transparent trade rules. All trading transactions run smoothly with us!
Why Foodcom?
Our great team of Sales Support will help our Traders conduct the contract and business deals in a smooth and efficient way to ensure the best quality service to all our Business Partners. Our logistics team will take care of transportation and the financial department will be responsible for all matters connected with the financial part of the deal.
Our certificates



Got a question?
Contact us!