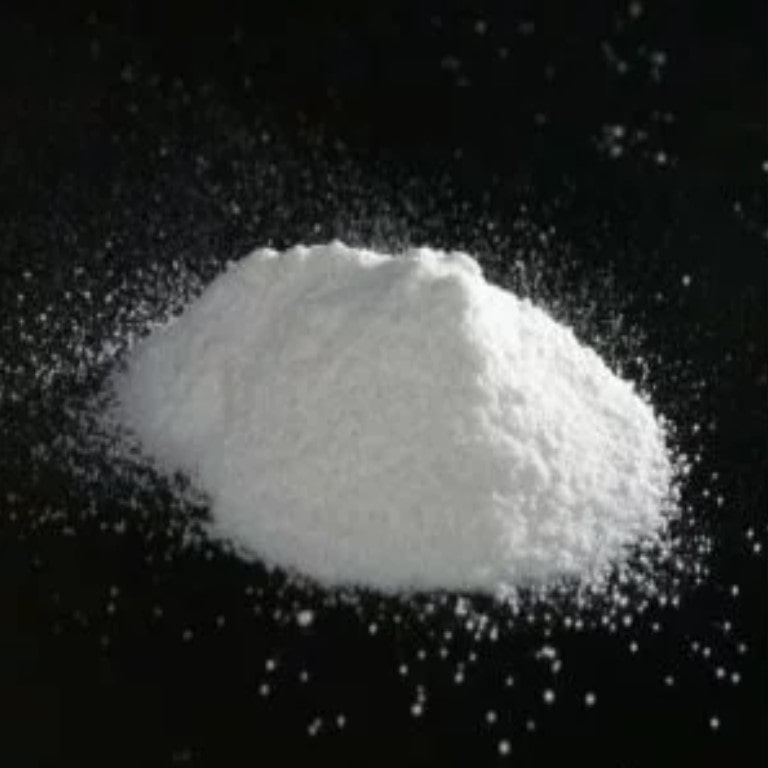 Glycine is a nonpolar amino acid, the simplest one of the 20 natural amino acids. Glycine is not optically active and has a small side chain. It is essentially involved in the formation of α-helices.
Technical aspects
It is mildly sweet and counteracts the saccharine aftertaste. Glycine is a component of some solutions used in the SDS-PAGE method of protein analysis. It serves as a buffering agent that maintains pH and prevents damage to the sample during electrophoresis.
It is sensitive to antibiotics that target folate, and blood glycine levels drop within a minute of an antibiotic injection. Some antibiotics can degrade more than 90% of glycine within minutes of administration.
Shelf life
The shelf life of glycine is 24 months when stored below 37 °C in a closed container.
Packaging
Foodcom supplies its Business Partners with glycine in 25 kg packs.
Applications
In medicine, glycine is used in intravenous injection, however, mainly applying the higher-quality grade of glycine – pharmaceutical grade. Technical grade glycine is used as a metal complexing and finishing agent, for instance.
Glycine is also commonly used in infusions and in food chemistry as a flavoring or preservative. Moreover, it is added to animal feed in the form of copper (II) glycinate.
How to order?
Are you wondering how to order our products? Contact us by sending a message!

Our B2B trade specialists will contact you within one hour of sending your inquiry during office hours. We will provide you with information about the product, its origin, price and method of delivery. We will also help you make a decision as to the choice of a specific product by presenting its industrial applications. As wholesale specialists, we will be able to provide high-level service with transparent trade rules. All trading transactions run smoothly with us!
Why Foodcom?
Our great team of Sales Support will help our Traders conduct the contract and business deals in a smooth and efficient way to ensure the best quality service to all our Business Partners. Our logistics team will take care of transportation and the financial department will be responsible for all matters connected with the financial part of the deal.
Our certificates



Got a question?
Contact us!