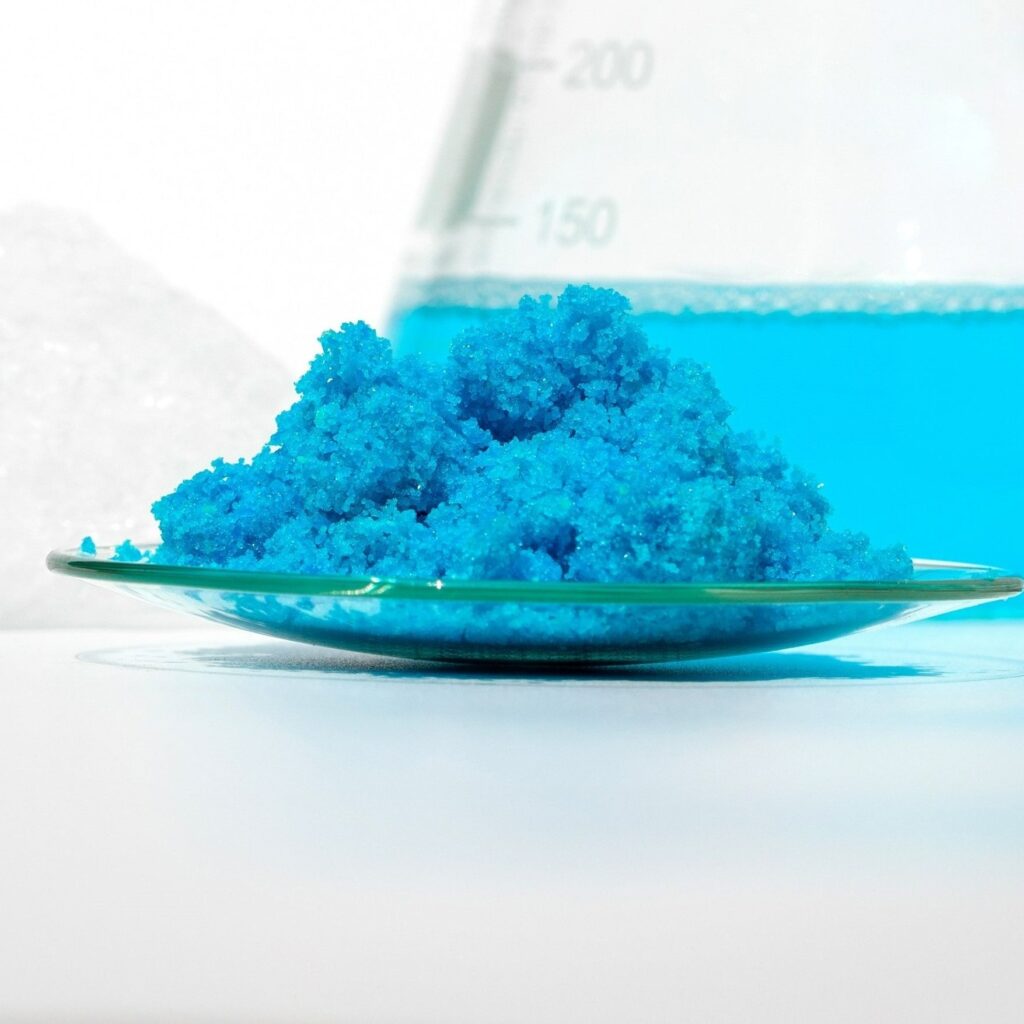 Copper chloride is an inorganic chemical compound of the chloride group, a salt of hydrochloric acid and copper in the 1st order. It is produced industrially by the direct combination of copper metal and chlorine at 450–900°C.
Technical aspects
The substance is a white solid sparingly soluble in water, but very soluble in concentrated hydrochloric acid.
Shelf life
The shelf life of Copper Chloride 35 kg is 12 months.
Packaging
Foodcom supplies its Business Partners with Copper Chloride in 25 kg bags.
Applications
Copper chloride is used worldwide and is a safe and bioavailable source of copper that is perfect for feeding livestock. Complications commonly associated with other forms of copper do not occur with this product. This ingredient can help solve problems associated with oxidation, discoloration, caking and nutrient loss in feeds and premixes.
How to order?
Are you wondering how to order our products? Contact us by sending a message!

Our B2B trade specialists will contact you within one hour of sending your inquiry during office hours. We will provide you with information about the product, its origin, price and method of delivery. We will also help you make a decision as to the choice of a specific product by presenting its industrial applications. As wholesale specialists, we will be able to provide high-level service with transparent trade rules. All trading transactions run smoothly with us!
Why Foodcom?
Our great team of Sales Support will help our Traders conduct the contract and business deals in a smooth and efficient way to ensure the best quality service to all our Business Partners. Our logistics team will take care of transportation and the financial department will be responsible for all matters connected with the financial part of the deal.
Our certificates



Got a question?
Contact us!