166th Edition of Foodcom DAIRY Newsletter

Publication date
22 February 2023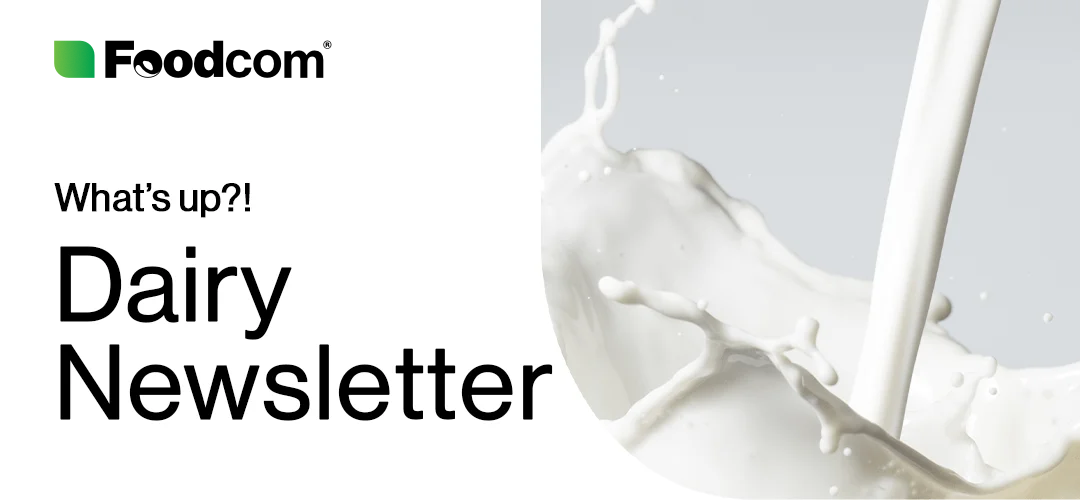 After weeks of a dairy triathlon, the buyers have sprinted to get the cheapest offer in categories of powders, fats and cheeses. However, on the finish line, they've met the obstacles of increased prices for the fresh quotes.
The situation has been extremely dynamic in recent weeks – we have already established that. Last week, the situation stabilized somewhat. Slightly. It is impossible to summarize the current market situation briefly and in general, so even more than usual (can it be more?) we encourage you to read the details of particular products.
Skimmed Milk Powder
Buyers have begun to confirm prices from two weeks ago. Manufacturers and traders, seeing the interest, quite quickly raised the prices of the products offered. This was met with dissatisfaction among buyers, and those who held back and did not make purchases may soon regret their decision. 
Butter
Uncertainty about the decline of the product, as it will be very difficult for most major Dairies participating in Gulfood in Dubai to obtain information and make purchases. The price change was due to typical market conditions. When it jumped from €4 to €4.8 during the week, part of the market closed itself. This only added to the uncertainty in fat prices and the soft adjustment in Butter offered. The rapid growth threatens buyers and leads to stagnation. Model cause-and-effect chain.
Full Cream Milk Powder
Purchases in Europe when warehouses are empty. More interest in exports outside Europe is noted. Dairies producing FFMP are in a very satisfactory condition compared to producers who have to produce and end up with a surplus of Full Cream Milk Powder, which is not the most sought-after product in the European Union as of today.
Gouda/Edam
In recent weeks we have seen a nice rebuilding of the prices in the cheese market. We can only assume that this is related to the upcoming Easter, which is more of a breakfast holiday. So, the market is trying to secure good volumes of fresh cheese for people to buy in stores. Cagliata buyers are still determining the valuation between Mozzarella and Cagliata, but soon we will probably see the interest for the Cagliata.