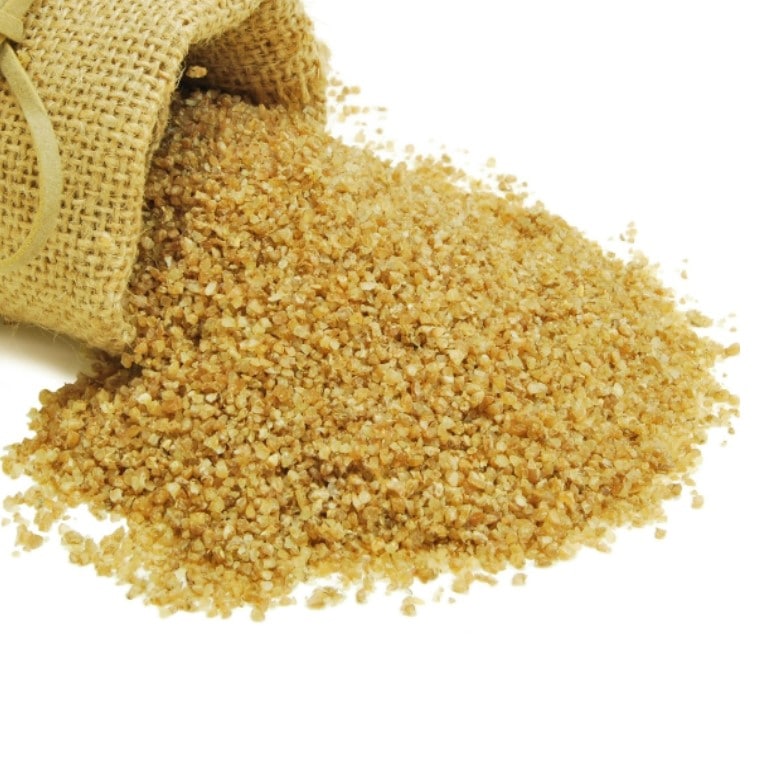 DDGS is a byproduct of the alcohol industry. It is obtained during the production of bioethanol, which is used as a fuel additive. Wheat DDGS is obtained during alcohol production by distillation of a mash consisting of wheat. The finished product is made by drying the entire solid residues of the process.
Technical aspects
Wheat DDGS is produced in accordance with the latest findings of the feed technology. Grain is dried indirectly under the best possible conditions.
The product does not contain:
– nanoparticles,
– alcohol,
– flavorings,
– ingredients of animal origin (BSE / TSE free).
Alternative names: wheat bioethanol byproduct, wheat distillers dried grains, wheat distillers dried solubles.
Shelf life
The shelf life of Wheat DDGS is 6 months. The product should be stored in a cool, dry room.
Packaging
Foodcom supplies its Business Partners with Wheat DDGS in Big Bags.
Applications
Wheat DDGS is widely used as a single protein feed.
How to order?
Are you wondering how to order our products? Contact us by sending a message!

Our B2B trade specialists will contact you within one hour of sending your inquiry during office hours. We will provide you with information about the product, its origin, price and method of delivery. We will also help you make a decision as to the choice of a specific product by presenting its industrial applications. As wholesale specialists, we will be able to provide high-level service with transparent trade rules. All trading transactions run smoothly with us!
Why Foodcom?
Our great team of Sales Support will help our Traders conduct the contract and business deals in a smooth and efficient way to ensure the best quality service to all our Business Partners. Our logistics team will take care of transportation and the financial department will be responsible for all matters connected with the financial part of the deal.
Our certificates



Got a question?
Contact us!