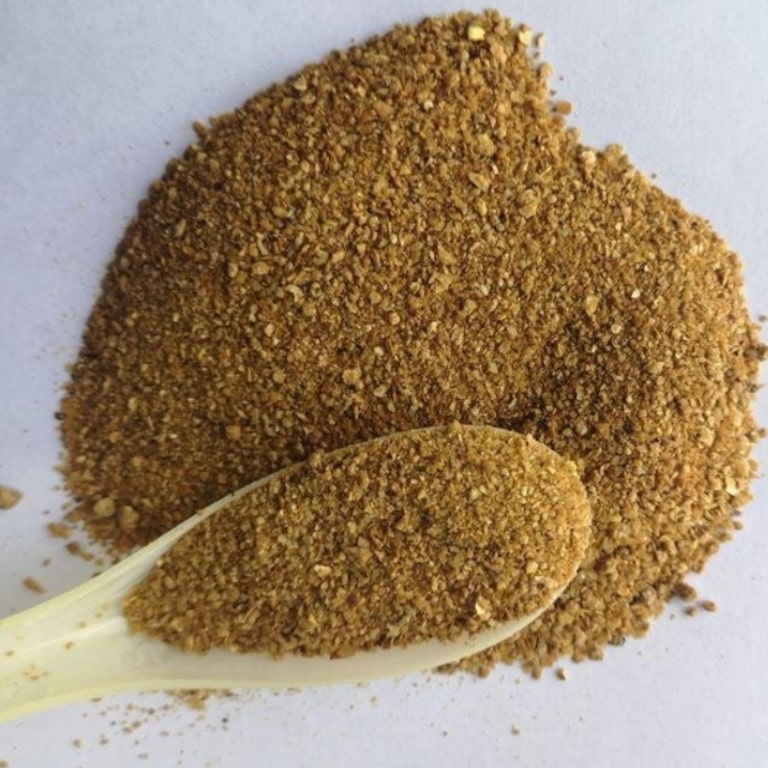 Corn DDGS is a by-product of the alcohol industry. It is produced in the production of bioethanol, used as an additive to fuels. It can also be a partial replacer for soybean meal or other protein sources. Dried grains with solubles (DDGS) are the nutrient rich co-product of ethanol production. Corn DDGS is both an energy and protein supplement.
Technical aspects
Corn DDGS offered by Foodcom contains a minimum of 34% protein, some batches as high as 37%, well above most producers.
The product does not contain
nanoparticles,
alcohol,
flavoring,
ingredients of animal origin (BSE/TSE free)
and it hasn't been subjected to ionizing radiation.
Alternative names: corn bioethanol byproduct, corn distillers dried grains, corn distillers dried solubles.
Shelf life
Corn DDGS should be stored in a dry, cool and well-ventilated room, protected from external influences.
Packaging
Foodcom supplies its Business Partners with Corn DDGS in Big-bag or in Bulk.
Applications
It is a universal feed component. Known primarily as a source of easily digestible protein and fiber. It allows you to easily balance the ration and compact the forage. Corn DDGS can be used in compound feed as partial substitutes for post-extraction soybean meal, without causing significant deterioration of rearing indicators, fattening results and meat quality.
How to order?
Are you wondering how to order our products? Contact us by sending a message!

Our B2B trade specialists will contact you within one hour of sending your inquiry during office hours. We will provide you with information about the product, its origin, price and method of delivery. We will also help you make a decision as to the choice of a specific product by presenting its industrial applications. As wholesale specialists, we will be able to provide high-level service with transparent trade rules. All trading transactions run smoothly with us!
Why Foodcom?
Our great team of Sales Support will help our Traders conduct the contract and business deals in a smooth and efficient way to ensure the best quality service to all our Business Partners. Our logistics team will take care of transportation and the financial department will be responsible for all matters connected with the financial part of the deal.
Our certificates



Got a question?
Contact us!