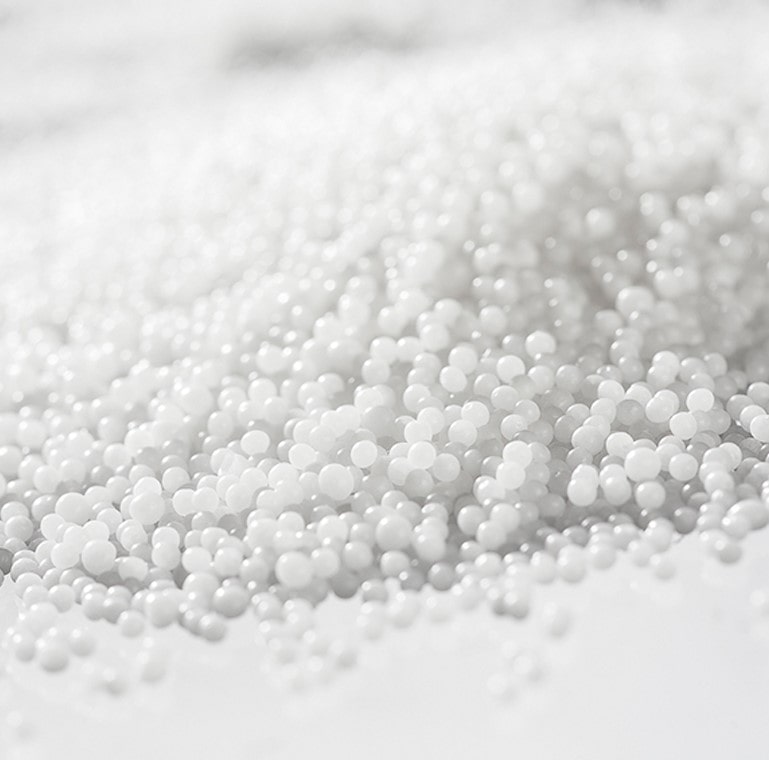 Urea is an organic chemical compound that we refer to as carbonic acid diamide. It is the end product of the metabolism of proteins and other nitrogenous compounds in ureotelic animals (which excrete most of their nitrogen as urea through metabolic processes). On an industrial scale, urea is produced by conducting a direct reaction of carbon dioxide with ammonia under pressure and at temperatures of 160 to 200°C.
Technical aspects
The product is highly hygroscopic and comes in the form of white granules. It is white, crystalline and odorless, and does not dissolve in fats. It usually occurs in concentrations of 45%, 40% and 30%.
Alternative names: carbamide, E927b, CH4N2O.
Shelf life
The shelf life of Urea is 12 months.
Packaging
Foodcom supplies its Business Partners with Urea in 25 kg bags or in "BigBags"
Applications
Urea is most commonly used as a fertilizer. It is used on almost all soils except those with a very acid reaction or freshly calcareous soils. Urea helps in growing crops, vegetables, flowers, trees, fruit bushes or lawns. It is also an ingredient in sprays.
Urea is often used in the purification of exhaust gasses, as a reducing agent in catalytic converters and in cosmetics, where it has moisturizing, antiseptic and exfoliating effects. That is why you can find it in moisturizers, exfoliating creams for feet or cosmetics for acne-prone skin. Product also has antibacterial and antipruritic properties and is a component of ointments and medicines for the treatment of warts or wounds.
How to order?
Are you wondering how to order our products? Contact us by sending a message!

Our B2B trade specialists will contact you within one hour of sending your inquiry during office hours. We will provide you with information about the product, its origin, price and method of delivery. We will also help you make a decision as to the choice of a specific product by presenting its industrial applications. As wholesale specialists, we will be able to provide high-level service with transparent trade rules. All trading transactions run smoothly with us!
Why Foodcom?
Our great team of Sales Support will help our Traders conduct the contract and business deals in a smooth and efficient way to ensure the best quality service to all our Business Partners. Our logistics team will take care of transportation and the financial department will be responsible for all matters connected with the financial part of the deal.
Our certificates



Got a question?
Contact us!